How to Forward Yahoo Mail to iPhone

Yahoo Mail and iPhone
As you may already know, Yahoo! is a well-established search engine that also provides free e-mail services. If you've got a Yahoo e-mail account, you are able to forward your Yahoo mail to iPhone. Luckily, Apple made it very simple to configure e-mail accounts so that your messages come directly to your phone. In this guide we will go over forwarding Yahoo mail to your iPhone and e-mail options that are available to you once it has been configured. If you have any problems along the way, feel free to leave a comment with your questions.
Forwarding Yahoo Mail to iPhone
Setting up Yahoo e-mail for your iPhone is pretty simple. It is done from your Settings menu, so start by opening that up from your iPhone home screen. Once in settings, open the "Mail, Contacts, Calendars" settings. Follow the steps below to set up your e-mail: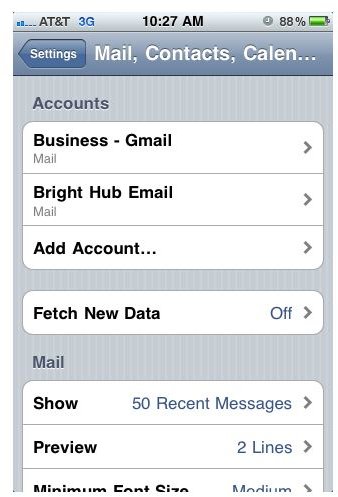 Select Yahoo! from the list of e-mail providers.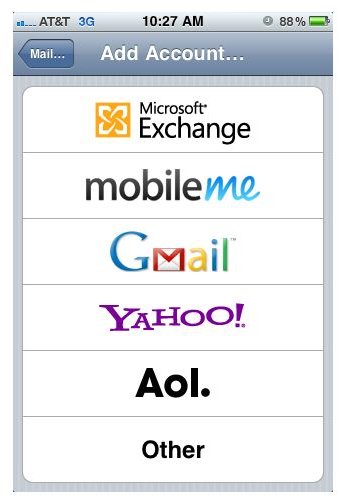 Enter your name, Yahoo e-mail address, Yahoo password and description (what you want the e-mail to be called).
Press "Next" in the upper right hand corner when all information is entered.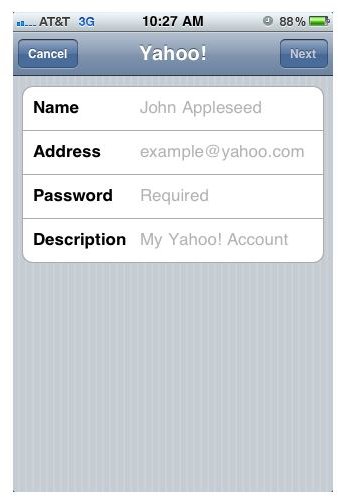 Wait while iPhone verifies the account.
Select what you want synced with your phone. Options are mail, calendars and notes. Select "ON" for items you want forwarded to your phone and "OFF" for items that you do not want synced with your phone.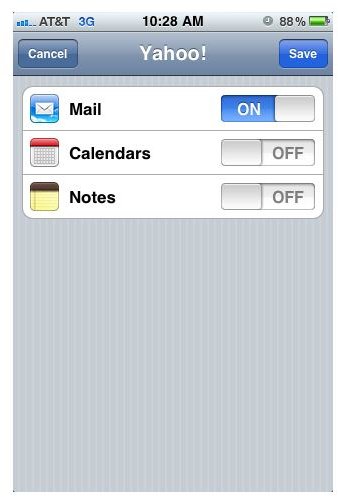 Press "Save" in the upper right hand corner.
When those steps have been completed you will be taken back to the settings menu for "Mail, Contacts, Calendars". You will see your newly added Yahoo! e-mail account listed under the "Accounts" section of the menu. To view your e-mails, go to the home screen and open the Mail app to find your Yahoo! inbox. You can now receive and send e-mails from your iPhone using your Yahoo! e-mail account.
Setting Yahoo Mail Forwarding Options for iPhone
Now that your mail is set up, you can set your options for how often you'd like to have your Yahoo mail forwarded to your iPhone. Start by opening your Settings menu. Next, open "Mail, Contacts, Calendars" settings.
Underneath the list of Accounts, you will see a menu option that says "Fetch New Data". Press it for more options.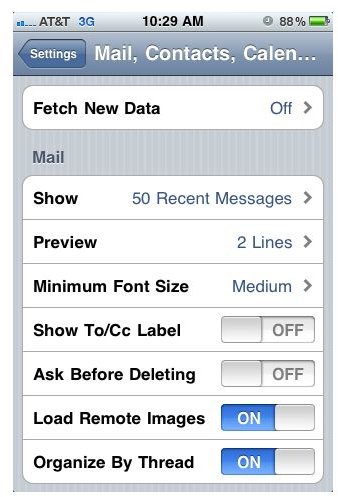 Turn Push "ON" for e-mails to be pushed through to your iPhone as soon as they are received by Yahoo. This option will continually check for e-mail, causing your iPhone battery to drain faster.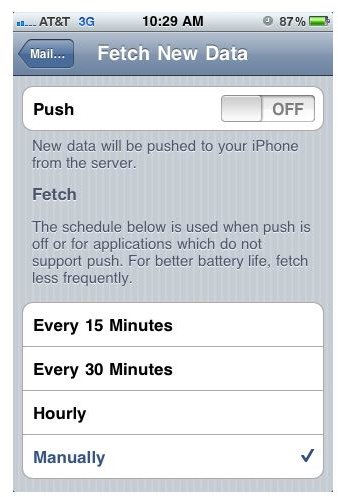 If Push is "OFF", set how often you'd like to have your phone check for new e-mails. Your current options are: Every 15 minutes, every 30 minutes, hourly or manually. Manually will save the most battery life because your phone will only check for new e-mails when you open your Mail app.
Setting Up Other E-mail Accounts
Now that you have your Yahoo account set up, you may be interested in setting up other e-mail accounts. iPhone is able to sync with multiple e-mail accounts at once. The process for setting up other types of e-mail is very similar, but you can read How to Setup E-mail on iPhone for more details about setting up different kinds of accounts. It also contains instructions for deleting accounts and setting e-mail options.
If you are running in to problems with sending e-mails after your Yahoo e-mail has been set up, check out What to Do When iPhone Won't Send E-mail for troubleshooting tips. If you still have questions or problems with setting up your e-mail, comment with your concerns and I will gladly help you out.
References
"iPhone User Guide." Apple, www.apple.com
Image Credit
Yahoo! Logo obtained from Yahoo!, www.yahoo.com
Screenshots provided by author.