Guide to Jailbreak iPhone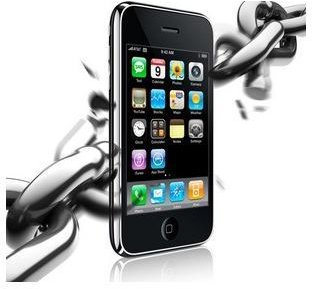 What is iPhone Jailbreak?
Originally the only way to get applications on an iPhone was to get them directly from the App Store and that limited the apps to things that Apple Inc. approved. So, in order to run other applications on your iPhone, hackers from around the world came up with a solution – jailbreaking an iPhone. iPhone jailbreak is the process of freeing an iPhone from the restrictions of Apple Inc. and AT&T. Simply, install software on your computer and transfer it to your iPhone. The software opens the iPhone's file system allowing users to change and improve it. Once jailbroken, you can download loads of new and exciting stuff via Cydia. For more details on what jailbreaking is, follow these links.
Why Jailbreak iPhone?
No limitations! Jailbreaking lets you do everything from installing third party apps to customizing the look of your iPhone, depending on how enthusiastic you are to modify your phone. It even lets you unlock your iPhone so you can use it with other carriers.
Those who jailbreak their iPhones, belong to a group that expects more from their phones and Apple cannot stop them. Want custom wallpapers and icons? Looking for an app organizer, unrestricted Internet tethering and more? Only jailbreak can make these wishes come true.
However, once you do jailbreak your iPhone, you may void your warranty and you are on your own. Apple and AT&T will not solve any problems that you run into as the applications that jailbreak your phone are unauthorized and could damage your iPhone. Jailbreaking might also amplify your risk of getting a virus on your iPhone.
Those at Apple know what they are doing and if they haven't enabled multitasking, there's definitely a reason behind it. It's probably because it is a battery drain. Apple is just ensuring that your iPhone does not encounter any glitches or problems by controlling the user experience.
However, there are tons of third-party apps for jailbroken iPhones. Some of them are really useful, some of them are fun, and loads of them are truly cool. So do you want to jailbreak or not? For more information, visit all or any one of these links.
Is Jailbreaking Legal?
Jailbreaking is clean hacking fun that enables your iPhone to do more and surprisingly, it's actually legal! This has been deemed so by the courts and Apple itself. There is no such law that says a gadget must stay locked if that is the way the provider devised it. Therefore jailbreaking was never officially against the law.
The US Copyright law clearly states that an iPhone can be unlocked and used on other networks other than AT&T. Additionally, it's legal to jailbreak an iPhone with legally obtained software, which may not be approved by Apple Inc. If you still have questions about the legality of the jailbreaking process, visit the following links.
iPhone Jailbreak Process
Around 10% of all iPhones are jailbroken, estimates the Cydia founder Jay Freeman. The iPhone Dev Team is responsible for developing most of the free jailbreaking software till date. Approximately 1.6 million devices worldwide use the program developed by iPhone Dev Team. Check out the following articles that highlight the jailbreaking process.
Applications
The unofficial App Store of the Jailbreak world is Cydia. Developers create applications and upload them to Cydia, which classifies everything into categories. Jailbroken iPhone users can easily download new utilities and applications via Cydia. Check out the best Cydia apps available for iPhone users.
Can an iPhone be Fixed, if Something Goes Wrong?
Well maybe! Some users have successfully connected a faulty iPhone to iTunes and have restored its factory settings, which solved the problem. However, some weren't lucky enough to have this experience. You definitely cannot count on Apple to provide you with technical support once you've jailbroken your iPhone.
Conclusion
iPhone is another name for endless possibilities but Apple limitations hold us back. iPhone jailbreak frees your iPhone from these limitations and lets you do just about anything with your iPhone. What do you think? Will you jailbreak? Share your questions and thoughts with us.