The 25 Best Free Android Market Apps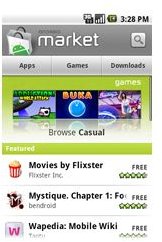 Introduction to the Best Free Android Apps
Perhaps you just got your new Android phone or you're a longtime user. Either way, you're sure to find a couple of apps that you can use and have some fun with. Best of all, all of the apps listed here are absolutely free! The Android app Market has over a 260,000 apps and today we will find the 25 must-have free ones! Included in this list will be utilities, internet, social networking, games, and more! This is an expanded free list as a companion to the top ten must-have Android apps.
The New Android Market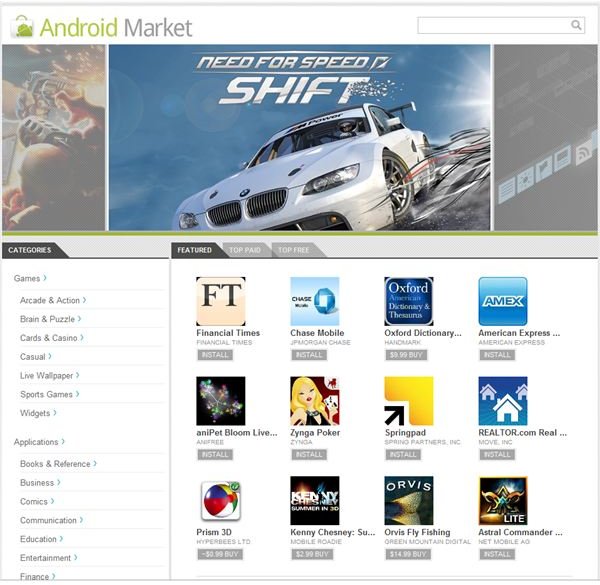 The new Android web-based market (market.android.com) makes it even easier for you to browse, purchase, and download all of Android's great apps. Everything is managed and stored on the Google cloud through your Gmail account. This means all of your purchases are saved and can be synced with multiple devices. Now you can browse the market from your browser and send them straight to your phone. In this article, clicking on the name of the apps will take you to the new market where you can push these apps straight to your device!
Barcode Scanner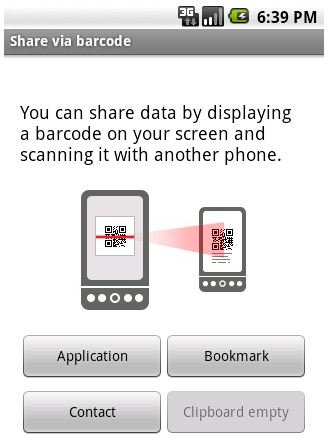 The first app that tops our list is the must-have Barcode Scanner. Why is this a must-have? Well, first you will need it to quickly download all of these apps listed here by their QR barcodes. This app can also read just about any other type of barcode and take you wherever it points or to read useful information. With this app, you can save links for later and share information through barcodes with your friends who get this app.
Facebook for Android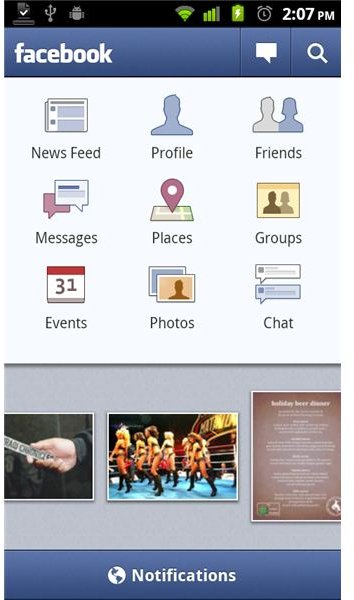 Facebook is the most popular online social-networking site. Facebook for Android works just like the full site, giving you quick access to viewing and updating news feeds, your status updates, your friend's walls, commenting, photos, events, messaging, and so much more! If you have a Facebook account, there's simply no reason to not have this app to stay connected. Another added bonus is the ability to connect your phone's contacts with Facebook to match up phone numbers, email addresses, and profile pictures.
Twitter for Android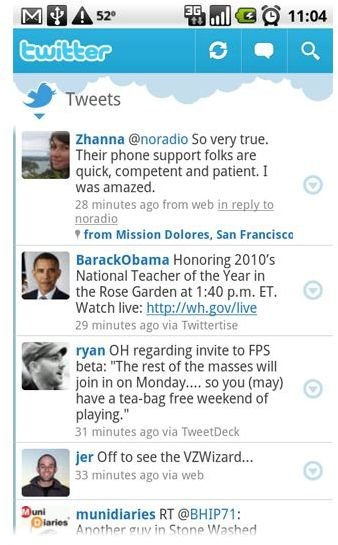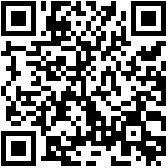 The official Twitter app will keep you connected to Twitter so you can read tweets from all of your friends and followers and send your own tweets. You'll also be able to instantly share links and pictures with this app too. Like the Facebook app, Twitter for Android also integrates with your phonebook to see your friend's latest tweets and info!
Skype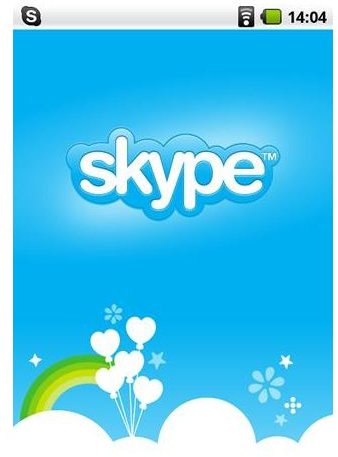 The Skype for Android app offers many of the same features as the desktop counterpart. With Skype, you will be able to keep in touch with your friends through instant messaging, free voice calling, discounted calls to phones, and soon video chat for supported devices!
Dropbox for Android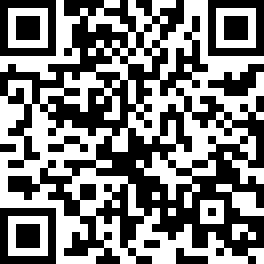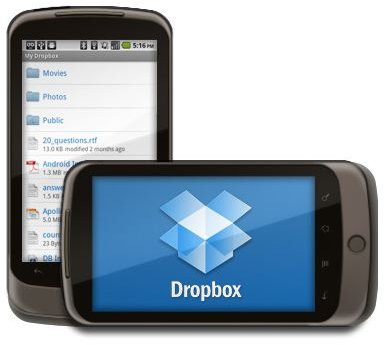 If you have multiple computers or just want peace of mind to be able to back up some of your files to share, the Dropbox app is a perfect cross-platform solution that works on your mobile devices (iPhone and Blackberry as well) and desktop or laptop (PCs and Macs). The Dropbox app will allow you to access your stored files and even upload to your Dropbox keeping everything in sync and accessible wherever you are.
Pandora Internet Radio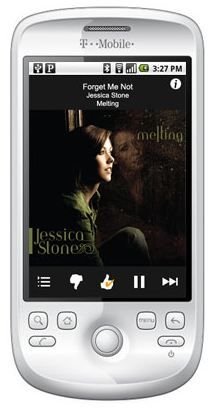 Pandora Radio is the online music station that only plays the songs and music you like based on your preferences and favorites. They have an enormous database of all types of music from classical to rock, to rap, foreign, electronic, pop, alternative, and so much more. If you enjoy listening to new music, this app will be perfect for you. You can play your favorite music at any time and don't need to transfer the songs to your phone to enjoy your favorite tunes. This app works just like the browser app you are already used to. You can call up your stations, add new ones, thumb up or down songs, or skip to the next song. It even comes with a handy widget to control your songs from the home screen.
Astro File Manager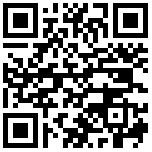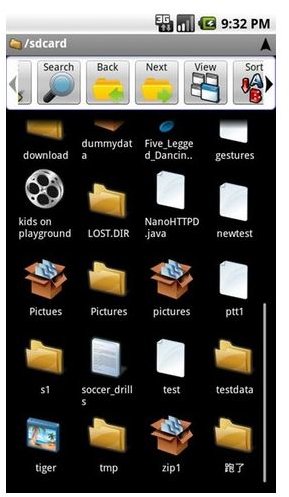 Astro File Manager, as its name implies is a simple, yet functional file manager for your Android phone or device. You will be able to browse the phone's internal memory and SD card for managing and organizing your files. You probably won't be using this app every day, but when you need it, it comes in handy! It supports copy, cut, and paste, as well as creating and uncompressing ZIP files.
Advanced Task Killer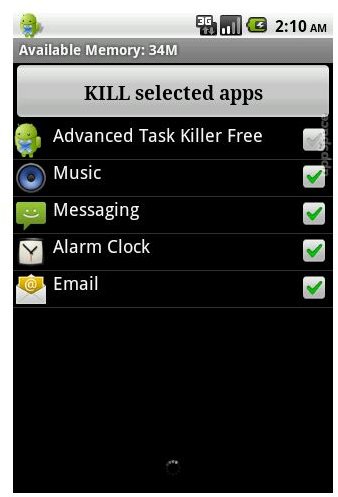 The Android OS is built to handle and manage many apps with multitasking. There are some apps, however, that are poorly coded or are just eating up too many system resources (battery and RAM). You can reclaim these resources and close unwanted apps with Advanced Task Killer, the best (and free) task manager for Android. As you close opened apps, it will show how much RAM is available which is handy to see how your phone is running. So until you can download Android 2.3 Gingerbread, this will be your best bet for managing opened applications.
PDANet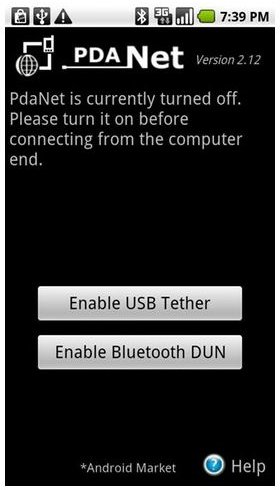 PDANet is a free app (paid version has more features and the ability to browse secure wesites) that allows you to tether your phone's internet to your laptop or computer to share your phone's 3G/4G connection giving you a mobile hotspot wherever you go. We've previously written about it in the ways you can tether Android article, but short of rooting your phone, this is the best free app to enable tethering on your Android phone. It requires a desktop client to be used in conjunction with this app and tethering is enabled over USB.
Astrid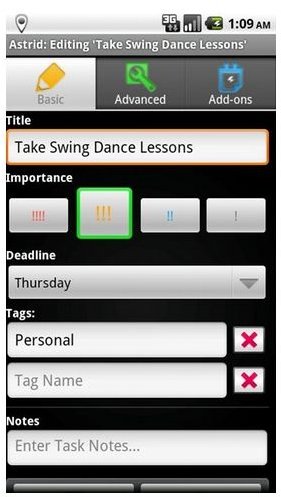 Astrid is a comprehensive and simple task to-do list manager to help you get things done. It is super simple to use and notifies you promptly providing a reminder of what you need to do. It integrates with Google Calendar and can be synced with Remember the Milk (RTM). So if you have a really busy schedule filled with tasks (and who doesn't?) Astrid will help keep all your deadlines straight and organized!
Skyfire 3.0 Browser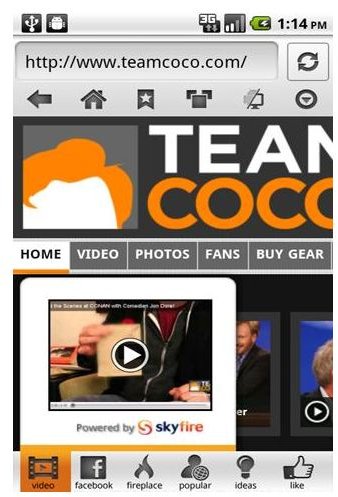 Skyfire 3.0 was just released and it is a pretty awesome browser for Android. The headline feature is the ability to play Flash videos through Skyfire's HTML5 conversion servers. It has so many wonderful features and runs fast. It features on-the-fly Flash video conversions, tabs, multi-touch browsing (pinch to zoom), useful search toolbars, desktop browser user agent emulation, Facebook integration, private browsing, and so much more.
Movies by Flixster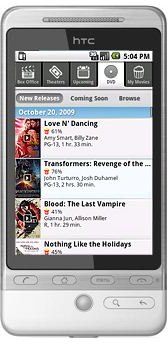 Movies by Flixster for Android is the movie-lover's delight. With this handy app, you can find movie times at local theaters, see what's top in the box office, watch high quality movie trailers of upcoming blockbusters, and read reviews from RottonTomatoes. It's like IMDB, RottonTomatoes, and Fandango all in one app!
Flash Player for Android


Flash Player 10.1 for Android is the mobile counterpart to the desktop version we are all so familiar with. While it is not fully optimized for mobile use, it is quite functional for movies and videos and a select number of web apps and games. If you have ever been browsing a website and see the blue block and question mark, it's because there's a missing page element. It's likely a Flash video and you're missing out. So if you have a supported device running Froyo Android (or newer), it's definitely worth an install to make the mobile web more interactive. For more info, you can see our overview of Flash Player for Android.
Shop Savvy Barcode Scanner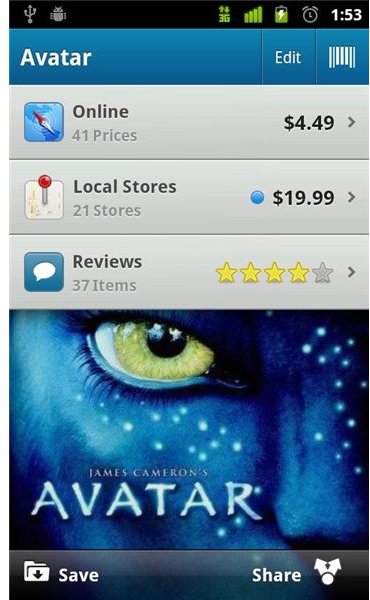 Shop Savvy is the best Android shopping app for finding the best price online (or locally) of an item. Simply start up the app and scan a UPC barcode to perform a quick price search at trusted online retailers or local brick and mortar (b&m) stores. This app has saved me plenty of money over the last year as I use it on many potential store purchases.
Weather Bug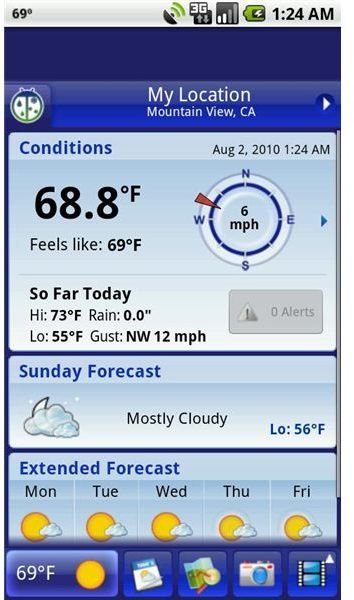 Weather Bug is the simplest and best way to track the current and future weather forecasts. My favorite feature about the Weather Bug app is the temperature display in the notification bar which gives you the current conditions and can also notify you of severe weather. In this free app, you can browse the week's forecast, current weather info from local weather stations, view an animated live radar, or see a live nearby weather webcam.
SportsTap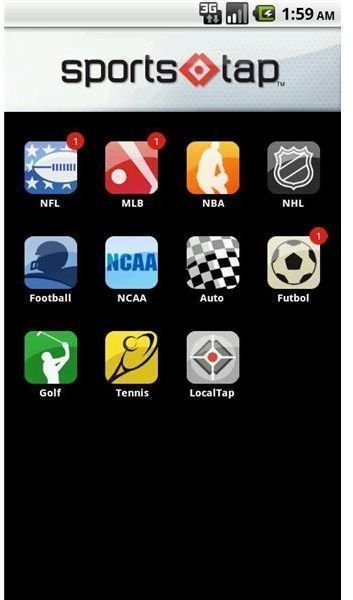 From American football to soccer, SportsTap has you covered on a variety of sports for the most up to date scores and pertinent sports news. SportsTap features the NFL, NBA basketball, NHL hockey, NCAA college sports, auto racing, Golf, and Tennis scores. It's super easy to use and can help you keep up with your favorite teams and players wherever you are.
Angry Birds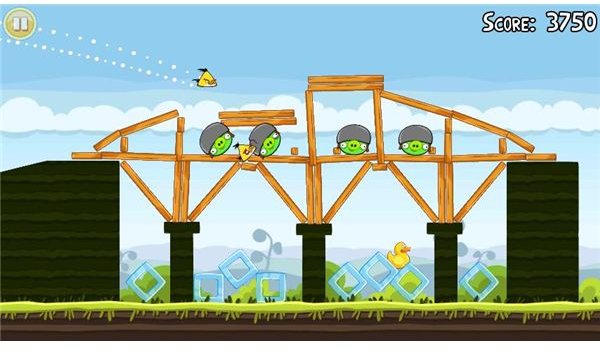 In this list of the 25 best apps, I had to list a couple of games to help pass the time for those dull moments. First debuting on the iPhone, Angry Birds is the best selling iOS game. Well lucky for us Android users, Angry Birds is free (ad-supported) and features identical gameplay giving you and your friends endless bird throwing, pig-squishing fun on your phone. The physics and graphics on this game are spectacular and you will be hooked.
Wordfeud Free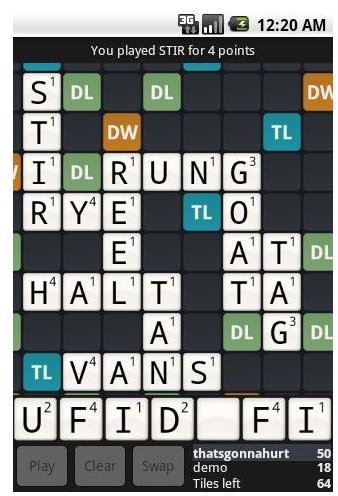 Wordfeud is a great game to play with all your Android friends. It plays like Scrabble and is the Android version of Words with Friends on the iPhone. It's a turn-based online game in which you take turns placing your letters on the board to create words. Like Scrabble, each letter has a set value of different points. Once all of the letters are used, the game ends and the person with the most points wins! You can play with your friends or be matched up with other random people.
Lookout Mobile Security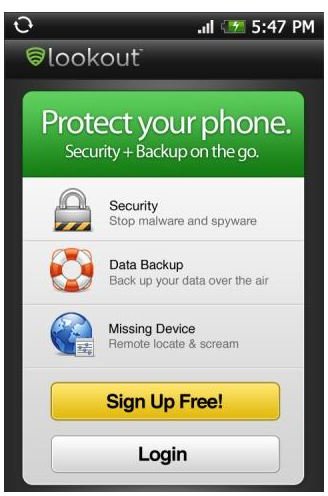 For security, Android has very few options for securing your phone if it is stolen or simply lost. Lookout Mobile Security fills this gap with its free (or paid) service in which it uses the phone's GPS and Internet to find your phone, remotely wipe, sound an alarm, or lock it down. It is the most widely used and secure option for mobile security. Once you log in from your computer's browser, you can view the location on a map, backup your phone's data wirelessly, and send messages and commands to the phone. This is a must-have Android app to make sure your phone stays yours! In case you have another phone, it also supports the BlackBerry and Windows Mobile. Apple charges a yearly premium for MobileMe's tracking service. You can get this feature and more for free!
More Free Fun with Root
Got a rooted phone or tablet? Check out our list for the best rooted apps, many of which are free, to enable more functions and do more with your phone!
6 Google Apps You Should Download Now For Your Google Phone!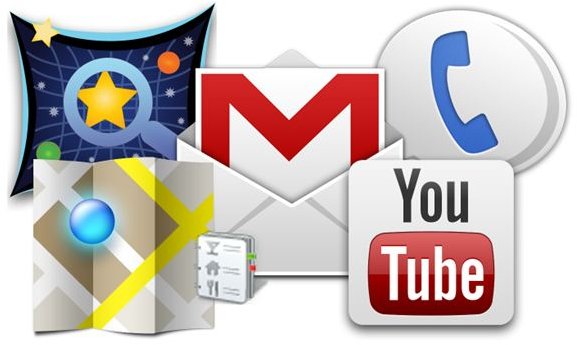 Say what? I should download these Google apps for my Android phone? Yes, these supplemental updated Google apps are continuously updated and give you the latest features Google has to offer.
1. Gmail
Gmail is the lifeblood of Android. It's the same Gmail app you're used to and love, but with new features. Keep up to date with the latest features like priority inbox, sending messages from multiple Gmail accounts, and much more!
2. YouTube
Get the new YouTube app to Replace the boring stock app with their latest app for finding the videos you want to watch. It has a beautiful fast and easy to use user-interface (UI).
3. Google Maps
Get the most up to date version of Google Maps for your phone with driving navigation and walking directions. It also integrates with Google Hotpot and Locale to find recommended places to eat and nearby friends.
4. Google Sky Maps
Even if you aren't into stargazing, this augmented reality app is really amazing. We've all looked up at the night sky at one time or another and wondered what the name of a star was. Google Sky Maps, based on the season and your location, will identify every object in the sky from planets, to galaxies, stars, constellations, clusters, and other night objects. All you have to do is start the app and hold it up to the sky as if you were looking at a map. It automatically orients itself to identify objects in the night sky. It also features a search function, nighttime mode, multitouch zooming, and filters for easier viewing.
5. Google Voice
The Google Voice app for Google's telephone service is a must-have for Voice users. It allows you to make calls using your Google Voice number and account, send and receive free text messages, and listen/read your voicemail messages. It looks a lot like your Gmail and organizes messages in a similar fashion. One of my favorite features about Google Voice is that you can set it to dial through Google for international calls (like free long-distance to Canada and Puerto Rico) along with sending an unlimited number of SMS text messages. Since you already have a Google account, you may as well sign up for a free Google Voice account and get your own free phone number to make and receive free calls and text messages.
6. Places Directory
Places directory is a one-stop app for locating points of interest and reviews from nearby establishments. It's broken down by category and is sure to find whatever you are craving.
Conclusion
If you made it to this point, you must congratulate yourself for now having an awesome phone loaded with the best free Android apps! If you have any questions or have some free apps you'd like to share, let us know in the comments below!
References
Android Market - https://market.android.com/
Image credit: Each image is the property of the respective app developer.