BlackBerry Curve Reference Guide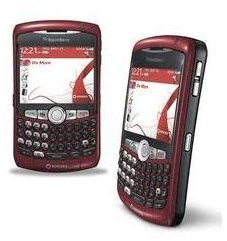 Overview
The BlackBerry Curve series currently offers four innovative Curve models namely, Curve 3G, 8900, 8500 and 8300. Here are the key features of these devices
Blackberry Curve 3G (9330 and 9300) supports a 320x240 pixel color display, 2MP camera with video recording capabilities, Wi-Fi and 3G network support, GPS, Trackpad, full QWERTY keyboard and 512MB of onboard memory for 9330 and 256MB of onboard memory for 9300.
When it comes to specifications and features, the BlackBerry Curve 8900 is the best amongst all BlackBerry Curve models. It provides GPS and Bluetooth support, features a 3.2 MP camera with video support, has several productivity apps, and offers full HTML web browsing capability. The only limitation of the BlackBerry Curve 8900 is the lack of 3G support. However, this smartphone offers better form factor and a sleeker design than rest of the BlackBerry Curve series. The phone's big VGA display also offers decent performance.
The BlackBerry Curve 8500 series comes in two variants – BlackBerry Curve 8520 and BlackBerry Curve 8530. The Curve 8500 offers decent performance but when compared with other BlackBerry handsets, it doesn't stack up well in terms of features and performance. Well, this is because Curve 8520 is targeted towards new BlackBerry users. And it does a good job in acquainting novice users with the BlackBerry OS and features. The BlackBerry Curve 8520 lacks 3G support but offers Wi-Fi connectivity. If you really can't survive without 3G, try the Curve 8530 instead. The rest of the features are similar to the BlackBerry Curve 8900.
The BlackBerry Curve 8300 is the most popular and most widely used entry level BlackBerry handset, even though the handset lacks a lot of essential features like 3G support and Wi-Fi. The BlackBerry Curve 8300 series has many variants like 8350i, 8330, 8320, 8310 and 8300. All these models have similar features, design and specifications. The models numbers vary according to the mobile network carrier. Curve 8300 houses a trackball and features a full QWERTY keyboard. Check out the following BlackBerry Curve reviews for more detailed information on specs and features.
BlackBerry Curve Comparisons
RIM offers a large number of BlackBerry handsets. Here's our comparison of the BlackBerry Tour and BlackBerry Curve that will help you decide which smartphone is more capable.
BlackBerry Curve How-To's and Guides
The BlackBerry Curve includes a wide range of advanced features like the ability to surf the web, multitask, play games, listen to music, watch TV or movies, and take photos or record videos. To help in making the most of these features, we have rounded up the following articles.
BlackBerry Curve Applications
The BlackBerry Curve supports hundreds of applications so it can take forever just to go through them all. So, here's a collection of articles that highlight some of the best BlackBerry Curve applications available for download on your mobile. You can install one or all of them and make your BlackBerry more efficient.
BlackBerry Curve Accessories
The main reason for using phone accessories is protection. Whether you need a mobile phone case, a pouch, or a holster, Curve handsets have a wide variety of each. These accessories come at a price and promise to safeguard and stylize your expensive smartphone. You can easily accessorize your Curve according to your tastes by using them. Check out the following articles to find the accessories that fit your needs.
I have tried to sum up everything that you might want to know about the BlackBerry Curve here in this reference guide. Know of something that's not included? Leave a comment.