Using Tools and Filters to Enhance Photos in Pixlr Online Image Editor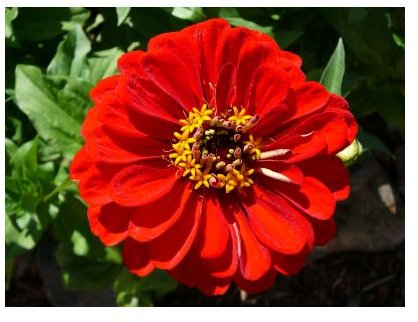 A Picture Speaks a Thousand Words
Pictures are an important part of any website. They add interest and make your visitors want to stay on the site longer. If they are impressed with your layout and images, you will get return visitors, which is something every website owner wants. Photos are nice, but to make an image stand out, you need to dress it up by transforming it with image editing software.
Pixlr online image editor might not have all the bells and whistles of other photo imaging software, but if the tools and filters are used to their best advantage, you can create some pretty impressive images for your website or blog.
Look at the two images below. The first photo of a zinnia is nice, and has good composition and color, but it's sort of boring. In the second picture, simply by using the filters and tools in Pixlr, the plain photo has been transformed into a portrait with a vignette and a hammered gold frame.
Click the images to view them full size.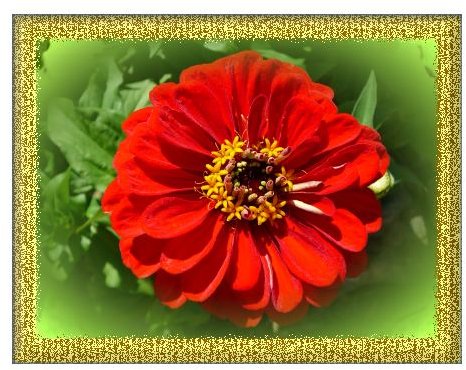 Using the Tools and Filters in Pixler Online Image Editor to Make Posters
I know you've seen websites that have lovely posters along with their articles. Did you ever wonder how they got those posters? By taking a nice photo of some roses, and using Pixlr's filters and tools, you can transform the image into a posterized oil painting. Now this would look great as the leadoff to an article or section on how to grow roses, and would really impress your visitors.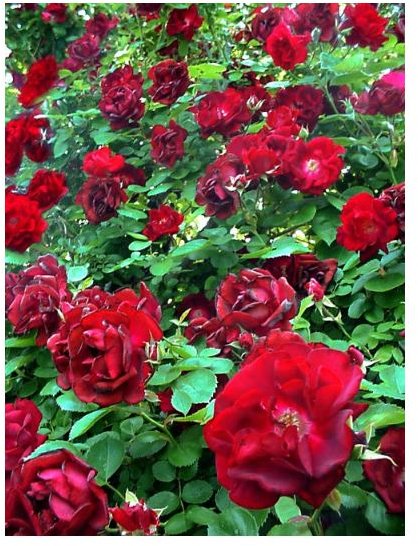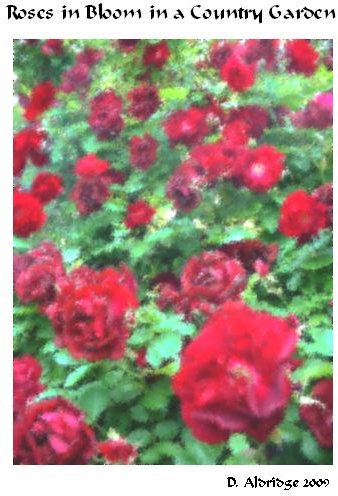 By looking at the changes above, you can see that while the functionality is limited, with some imagination and experimentation, you can create some very appealing images to adorn your website or blog. Simply by using filters and tools in Pixlr, you can make your website or blog a place visitors will want to come back to again and again.
This post is part of the series: How to Use Pixlr Online Photo Editor
Easy to use and best of all, free, Pixlr online photo editor is a powerful yet simple photo software that will please beginners and experienced photo editors alike.