A Collection of Tips for Marketing Your Business Online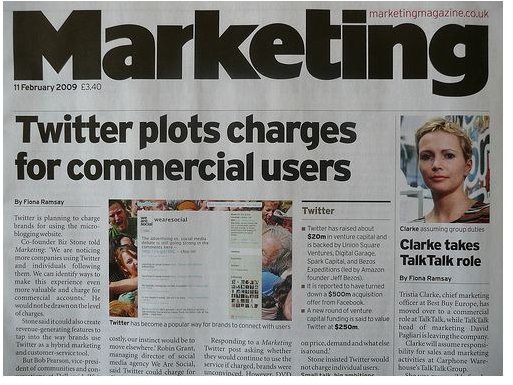 The Internet is a valuable marketing tool for your business because it connects with people worldwide and allows you to sell your products to a much broader audience. Utilizing this technology to its fullest will allow your business to flourish, but it's not that simple. The pitfalls of marketing online is that it's difficult to create an effective plan because the Internet is just too big to take a run-and-gun approach. It's important to take your time marketing your business online and arm yourself with knowledge on how it all works.
Use these helpful tips for marketing your business online to aid your research and develop a clear and effective marketing strategy that will push your business forward.
Strategies for Small Business Advertising Online
As a small business, advertising online is daunting when most ads you see are for major companies that aren't even on the same playing field as you. It's important to take steps and learn how to find and compete for advertising spots that are appropriate for your business's size. An effective advertising strategy for a small business will be far different from that of the major corporations but will be just as effective if done correctly.
Web Design Decisions That Impact Internet Marketing
Establishing a web presence in the form of a dedicated website for your business is critical for your online marketing plan. Without a website to reference, potential customers will have no way of contacting you or understanding what you're even advertising. It's important when designing your website to increase its marketing effectiveness by using tips and tricks that have been developed to ensure success.
Market Your Business Using Social Networking
Social networking is the quick and dirty way of putting together an online marketing strategy for your business. Social networking sites are free and will allow you to connect with anyone in the world or just with those who are in your area. It won't take much effort on a social networking site since word of mouth has the potential to spread your business quickly.
Websites That Advertise Your Business for Free
Having a free place to market your business is an invaluable resource for the budding entrepreneur who's strapped for cash. Utilize any sort of free and reputable advertising service to market your business. Every little bit of advertisement helps, so don't be ashamed that you aren't able to pay for an advertisement online just yet.
Interpreting Online Advertising and Online Marketing Figures
If you're new to online marketing, one thing that will get you is not being able to understand the marketing figures. Traffic data is an invaluable tool but it won't mean much if you can't make heads or tails of it. Study online marketing figures very carefully so you will be able to determine whether or not your ad campaign is effective or not.
Bringing in Traffic With Google Advertising
Google Advertising is the dominating advertising service available online because it's accessible to anyone–for the most part. It's important to understand where traffic comes from and how the whole system works in order to better come up with a working strategy for marketing your business online.
Utilizing Email Newsletters for an Online Marketing Campaign
Using email to spread your business is an effective, free, and easy-to-use tool at your disposal. Read up on how to handle this correctly, because otherwise newsletters have the ability to backfire with the potential for recipients to blacklist your business's email as spam. Finding the right balance and providing information that's relevant to your consumers will be the key to success here.
Marketing Online: Questionnaire Formats
One of the best ways to market your business online and gain customer feedback is to send out questionnaire forms via email. This will give you some valuable insight into your customers' preferences, discover what about your online marketing campaign needs to do better, and help you cater to the crowd of people introduced to your business online. Keeping this form of communication with your customers is going to be important when improving your marketing strategy, but remember to keep it to a minimum to avoid spamming or harassing customers.
Tips for Creating a Marketing Plan for an Online Business
Rather than jumping in head first, it's a good idea to take all of the knowledge you have of online marketing and form a strategy that will reduce the risks going into a marketing campaign. Develop your strategy using any available figures and marketing tools as well as any sort of help you might have. Being prepared will prevent your online marketing plan from failing or not being as effective as it could be.
Social Networking Sites Your Business Needs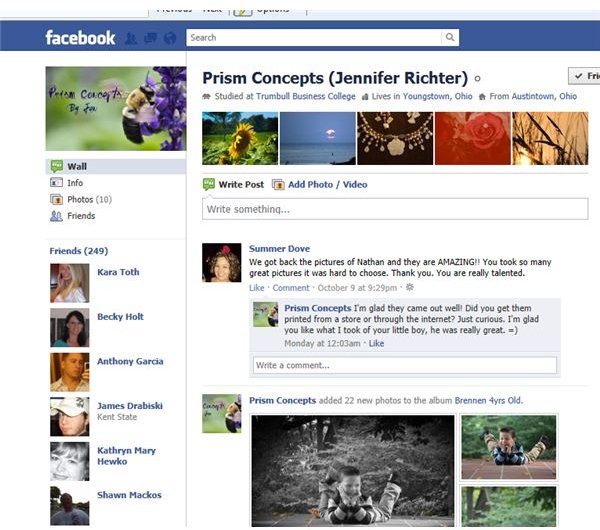 These are the social networking sites your business will need in order to succeed as an online entity. They will put you in touch with customers and other professionals, allowing you to work with one another in order to strengthen your online marketing plan. Utilize these tools to your advantage and always expand to newer social media platforms as they arise.
Social Media: Tips for Increasing Traffic
Just about anyone can use social media, but it's going to take some work to do so effectively. Having the information on how social media work will help you better understand what's necessary to use them to increase your sales and the amount of traffic directed at your business.
Getting Web Traffic to Your Website
Getting traffic on your business's website will draw in more and more customers, so understanding how to do this is key for an effective online marketing strategy. It's going to take some tools and skills to let you focus all the traffic your business receives through its web presence on social media sites and advertisements to your business's main page.
Guide to Increasing Google Page Rank
Increasing Google page rank is important because it will place your business above other websites with similar content and products when the topic is researched through Google. Learning good keyword and SEO skills will help to increase traffic and bump up your page rating.
Boost Local Business with an Online Presence
Boosting your local business will be the first step in creating an online marketing plan. It's going to be the best way to gauge your marketing plan's success because you will be able to physically see the results of your work walk into your shop. Marketing for your local business is also going to be a lot simpler because you will already know what will draw in customers.
Marketing Online for the International Market
Marketing for the international community is a bit tricky, but in order to further expand your business it's definitely a good idea to research this. It's going to take a lot of effort learning how to do this effectively because of language barriers and shipping issues; and appealing to areas you have no experience with is tough. In the end it will all be worth it since having an international customer base will give you a lot of unique opportunities.
References