Looking for a Wordpress User's Guide? It's Right Here!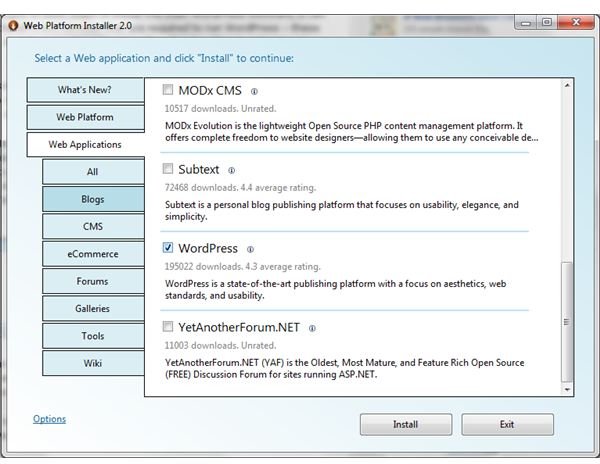 Getting Started with WordPress
There are many blogging and content management systems available, but none offer the complete flexibility of WordPress. An ideal platform for blogging or running an online newspaper, WordPress is easy to get started with and simple to understand. With a vast selection of plugins and templates available to extend its functionality, WordPress can be installed on a web server or a local computer for testing purposes.
Add Media to Your WordPress Blog
A blog with just words might be a little boring for many visitors - perhaps you're looking for a way of incorporating images into your posts? This is done either with a single image or perhaps a gallery that can open – the NextGEN Gallery plugin (included as part of WordPress in recent versions) is a great way of doing this.
However, you don't have to be limited by just photos and other images. Videos and music can both be added to a WordPress blog, giving you a strong multimedia presence.
WordPress Tricks
There is more to WordPress than just posting thoughts and news. You might want to share the steps required to create a new WordPress template, for example, which might need a method for displaying code within your post.
Alternatively, you might be interested in creating a landing page for new visitors to find out what is going on at your blog in the most effective way – useful for enticing accidental visitors to stay.
Various permissions and role management options are available for WordPress, either natively or through plugins. If you're working on your blog alone you won't need this, but if you are part of a team then these options will prove useful.
Comments and Community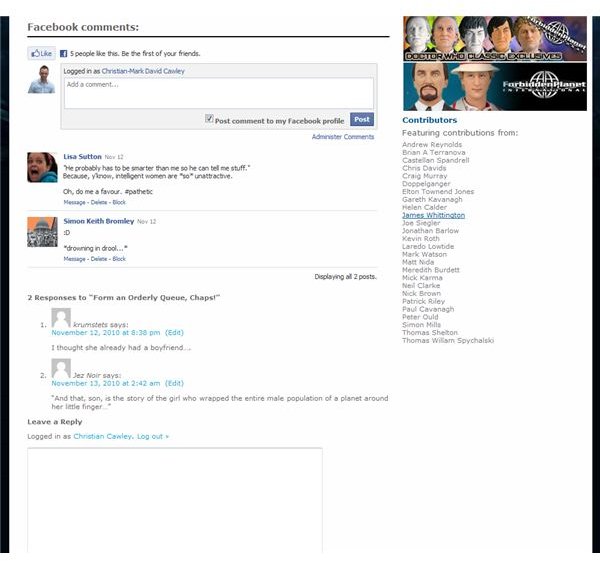 One of the most important elements of any blog is the community that surrounds it, and this can be fostered with blog comments for generating discussion. While switching comments off is a good way to avoid spam, activating comments yields better results. However you might prefer to use a third party commenting system, such as Facebook.
Optimizing Your Blog for Search Engines
An important aspect of getting your blog recognized is to have some understanding of SEO (Search Engine Optimization). There are certain things that you can do when writing a post to take advantage of this practice; something that should result in your website being well indexed by the various search engine crawlers.
Managing and Monetizing WordPress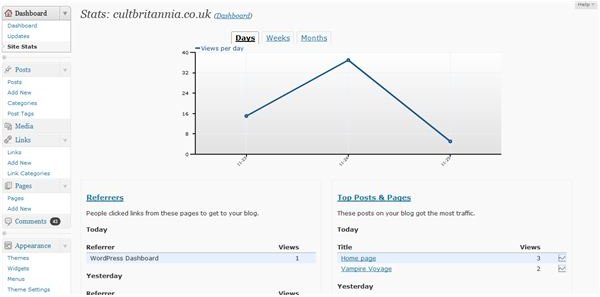 Something that will allow you to determine the success of any advertising or monetizing campaign is your visitor stats. There are various ways of measuring these statistics, from the native WordPress stats plugin to third-party tools such as Wassup. You might even be happy with just a simple hit counter added to your template, although this probably won't give you the same depth of information as a stats plugin.
If your blog is starting to take up more time than you expected, the time to begin monetizing has probably arrived. This is the term given to the practice of generating revenue from your website, via adverts, sponsored posts, or selling a product via your website or blog. One of the most popular ways is to use Google's AdSense program, which serves contextual adverts to your blog based on keywords.
Publicity and Marketing
Another way of generating community and increasing your hit rate is to market your blog. There are many different ways of doing this. For example, you might want to focus on keeping your existing readers and using them to share content on your website with their friends – something you might do with a WordPress featured post plugin that highlights key content.
Alternatively, you might create a weekly newsletter for subscribers. This is an important choice as many readers don't use RSS feeds, and therefore don't know when your website has been updated. You might also utilize Twitter and Facebook to promote your blog. Note that all of these methods of marketing your WordPress blog are free!
Mobile WordPress Administration and Blogging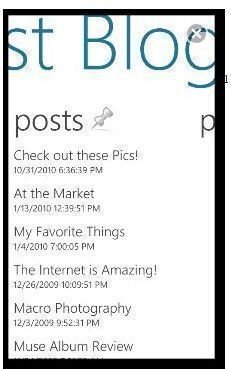 One last thing to keep in mind is the flexibility of WordPress and the use of APIs that make it very easy to securely access and update a blog from other devices, such as mobile phones. Whether you use an iPhone, an Android phone, a BlackBerry or a Windows Phone, you will find that there is a WordPress app available that you can use to update or publish new posts on your blog!
References