Choosing CMS: Joomla Tips and Tutorials to Help You Get Started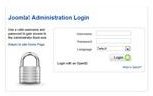 Joomla is a fantastic option for everyone from the new web designer taking his or her first, tentative steps into web design to the seasoned professional who is looking for a quick, easy, and quality way to publish content to the Internet.
Because Joomla is free, anyone can learn the ins and outs of this fantastic program without making any sort of monetary commitment. Because it boasts a fairly slow learning curve, Joomla can grow with an individual as they begin to learn the ropes of design, but it is robust enough that professionals can manipulate it easily with their existing knowledge of coding languages like PHP, Java, HTML, CSS and more.
Joomla also has the support of a highly active community of coders, designers, and developers; there are thousands and thousands of free and premium add ons that you can use to customize your experience.
However, is Joomla right for you? If you're unfamiliar with what Joomla is, it's a system that allows a user—or multiple users—to create, publish, and manage content on the Internet or even on local servers. These kinds of systems are fittingly called content management systems or CMSs.
They're designed for ease of use as a limited amount of coding is required to publish content through these systems. Joomla works cross-platform and can be accessed from most browsers. Joomla is flexible as well as both its system and content can be manipulated through the use of plugins and modules, which allows for a fully customizable experience and the ability to create expansive sites in a matter of minutes.
So if you're looking to begin working with Joomla, check out this guide. We've complied tons of articles to lead you through installation and included tips and tutorials on using templates, plugins, and modules efficiently. We'll help you find the best widgets and even teach you some tricks you might not have known about Joomla's built-in SEO features.
Getting Started
When you first start using Joomla, you might be a little overwhelmed because there's a lot to do before you even fire up the system for the first time. Here we will introduce you to the ins and outs of Joomla from the pros and cons of using Joomla as a content management system to setting it up on your web server or test environment.
Exploring the Functions
Now that you've got Joomla all set up, chances are you're going to need to learn about the layout and all the features contained within. Joomla isn't quite like other CMSs, and it is significantly different from programs like Dreamweaver. Here is where you'll learn the ins and outs of Joomla such as how to add and categorize content, how to manage users, and how to keep your Joomla site looking great.
Themes & Templates
If you're familiar with Joomla at all, you probably know that Joomla is known for its templates. These are often community made skins that you can install into your Joomla backend in a matter of seconds to keep your site looking fresh. There are as many Joomla templates as there are kinds of sites with a ton of extra miscellaneous fun ones as well! Here are our top picks for various Joomla templates—both free and premium—to boost your sites "Wow!" factor.
Top Plugins and Modules
In the same vein as Joomla templates, Joomla modules allow you to quickly add fun and useful features to your site. These can range from social networking widgets to calendars that display information straight from your Google calendar, games, music and so much more. Here are some fantastic useful plugins and modules as well as tips and tricks to help you getting them working right out of the box.
Social Networking & Joomla
One of the most crucial things for businesses and individuals alike is to make the connection between their personal sites and their social networking pages. Fortunately, module designers understand this and have created a plethora of fantastic modules that look great, are easy to set up, and will get you fans, followers, and friends with ease.
Other Handy Tips, Tricks & Tutorials
Much like a regular website, there are hundreds and hundreds of things you can do. Here are a list of some of the most requested Joomla tips and tutorials that don't quite fit into the above sections. Here you'll learn how to master Joomla SEO, how to create forums, and how to modify the contact page. Learn about social networking widgets and plugins and a lot of different ways to embed things into your Joomla site.
Share Your Thoughts
Please share your comments and feedbacks about our guide. We want to know what you found helpful and what else you might like to know. Just scroll to the comments section below and send us a note. We're waiting to hear from you.
References
The screenshot of Joomla's backend was taken by Amber Neely