Guide tp Social Networking Tips, Tricks, Tools, and More for the Small Business Owner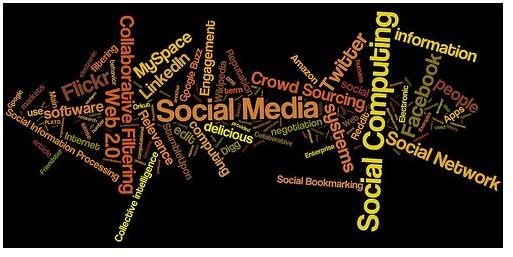 Social networking has come a long way from the days of MySpace, which was seemingly used exclusively by teenagers, or Facebook, which was believed to be exclusive to college students. Social networking has now become the norm for individuals and businesses alike. However, why have businesses begun to hop on the social network bandwagon? It's simple: exposure.
Imagine if you operate a local retail business. You do pretty well for a local business and have a steady stream of both regular and new customers. One day you decide to create a Facebook page. When one of your customers "likes" your Facebook page, chances are most of the people on his or her friends page will see your business name, which equals free advertising. By offering specials and discounts to those who see your Facebook page, you've got a great way to gain new customers and to keep people coming back.
Twitter is another example of a fantastic social networking idea for a business. Tweeting special discount codes to your followers and hosting fun trivia giveaways are a great way to attract new customers and provide a helpful boost to customer loyalty.
Of course, if you've never started using a social networking site - especially for a professional purpose - this might all seem a little difficult. Not at all! Check out these fantastic tips, tricks, and tutorials which are guaranteed to get you up and running. We'll teach you how to start using popular social networking sites, how to link these sites with your existing websites, and even show you some fantastic apps to keep your fans updated wherever you go!
Is Social Networking for You and Your Business?
So maybe you're not convinced that social networking can be beneficial to your business. That's completely understandable. However, with a majority of people in the world having at least one social networking profile—and many having more than one—it's still something to think about.
Social networking is a fantastic way to reach out to people who you may not be able to find otherwise. In this section we feature a few selective guides that are sure to help you figure out both the pros and cons of using social networking to market your business. Some others may just you find potential jobs and clients.
Getting the Basics Down
Social networking is a bit frustrating at first especially if you're going in with a professional mindset. Social networking has a surprisingly steep learning curve for those who are taking their first tentative steps into the world of status updating and commenting. You're expected to know a lot of things very quickly, which is why we're here to help you figure out everything from tiny URLs to uploading images, posting on Twitter, understanding Facebook etiquette and uploading pictures to your MySpace photo album.
Just remember that one of the most important things about social networking is that it's supposed to be a fun and friendly thing. However, there are aspects of social networking that must be approached with caution. With phishing, spyware, malware, hacking, and identity theft on the rise, the Internet can be a bit of a scary place. After all, social networking is only worth it if you're going in smart, and prepared. Learn how to stay safe as you cut your teeth on some basic tips and tutorials for building up your social networking skills.
Marketing Your Business and Yourself through Social Networking
Now that you've learned how to avoid risks and understand the ins and outs of some of the most popular social networking sites, it's time to go ahead and learn how you can market your business or service through these popular sites. We've got tips for Twitter, MySpace, and Facebook, and lots of reasons why these big three can help your business grow and keep up with the changing trends. You'll learn how to market your business effectively through the use of hashtags, Facebook fan pages, and design tips to make your MySpace pages grab the attention of potential customers, clients, and employers.
Widgets, Badges, and Website Integration
Not only should you take the time to link your business webpage to your social networking website, but you should take your time to link your social networking sites on your webpage. Usually this means creating a badge or a widget that links to your social networking page, as well as showcases a live feed of your updates straight to your website.
After all, you want to drive the traffic your regular website gets to your social networking pages, where it can help you network with your followers, friends, and fans. Learn some quick and easy ways to create badges and widgets that will have customers finding your Facebook page in no time flat.
Desktop Apps Make Light Work of Updating
Twitter seems to require more time and effort than other social networking sites. A large reason is because Twitter users check updates in real-time, thanks to applications that alert them as soon as someone they follow tweets. This means that when someone on Twitter asks you a question, they will likely expect a quick reply, which is something that can be a bit of a pain if you are using the browser version of Twitter, which is limiting at best.
One of the nicest things about Twitter is the amount of apps that are available to help make updating quick and easy. Sometimes sitting around on Twitter's website, figuring out what you need to post for the day, who you should be following, or just doing general upkeep can be a bit frustrating. Check out these great apps that will have you tweeting like a pro from the comfort of your desktop.
On the Go with Mobile Apps
Of course, you can't be expected to sit at your computer all day to maintain your social networking pages, right? Of course you can't; you've got places to go and people to see. One of the best things about social networking sites is that unlike most traditional websites, these pages can be updated right from the comfort of a mobile app. That means that as long as you've got mobile service, you can easily respond to your followers and fans, as well as post updates as they happen. We've got a fantastic list of mobile apps for a variety of phones and mobile devices that will keep you in the know on the go.
References