Top 10 Search Engines: What Are the Top Internet Search Engines?

Google
Google is at the top of the list owing to fact that 'google' is a day to day regular word in the English language. Google is bar far one of the top internet search engines. As far as the top ten websites go, google has no competitive companion and hosts the largest audience since it's birth in 1996.
https://en.wikipedia.org/wiki/Google
Google News
Google News also works by aggregating news headlines and still remains a popular choice owing to its reliability and content.
WebCrawler
WebCrawler is a meta search engine that systematically searches sources including Google, Bing, Yahoo and ask.com facilitating the search of web, images, video, news, yellow and white pages from one search.
It has its advantage in that it searches the aforementioned websites saving the time of trawling through various websites.
Yahoo
Yahoo is still very popular and draws a different audience and reamains well known as one of the top internet search engines. Loyal newsgroups regulars will use Yahoo as their main search owing to familiarity Websites such as flickr require a yahoo email address which is another contributing factor to its success.
Bing
Bing is a direct competitor to Google and has many users; it still falls short in popularity and use to Google.
Bing belongs to Microsoft and was formally MSN and Windows live search. The development of bing was an attempt to gain more of the market, which it has.
Bing again, like other competitors on the market, has a percentage of the market but doesn't have any unique features to make it a number one.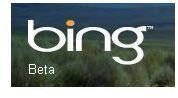 Bing News
Bing News works like Google News in that it aggregates Internet news sources from around the web. Services include the options to setup news alerts by category and supporting archive search facilities. Again, while it holds a percentage of users, it lacks the popularity and use that Google News reins.
Dogpile
Dogpile is a meta search engine. Dogpile works by collecting information from websites such as Ask, Yahoo!, Bing and Google, saving you the effort of trawling through each search engine individually gaining time and providing a more thorough search. The search results are not duplicated, if the same website is recruited from different locations, this will be filtered out in the result.
Dogpile and other meta search engines can be known to occasionally crash which makes them less robust than more popular standard search engines.
AltaVista
AltaVista is a web search engine providing features such as language translator. AltaVista is owned by Yahoo. You can tweak your search to only search worldwide or USA and adopt the result from all languages or just English and Spanish. It has a unique factor, using the translator Babel Fish. This will set it apart from other generic search engines, attracting the foreign market.
Ask.com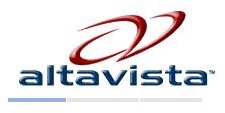 Ask.com provides an interface for posing questions such as what would be the best Italian restaurant in a particular location. You can also use the most popular searches as a guide.
Ask.com runs as Ask Jeeves in the UK, this was also yet another popular site, its decline owing to the birth of Google.
Baidu
Baidu is the last of the top ten search engines and is designed for use by Chinese and is the main search engine used in this area. Unfortunately the web search is censored by the Chinese government.