What Is Difference Between Dogpile And Google: An Overview of the Features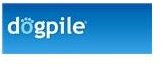 Introduction
To properly answer the question, What is difference between Dogpile and Google, one needs to carefully consider the different functions and capabilities of each search engine. For years, Google has offered the world's most popular Web search tool. In contrast, Dogpile is a much less well known. Dogpile can be described as a meta-search engine; it presents results from several different Web search tools including Bing, Yahoo! and Google. Though advanced Internet researchers typically use more than one search engine, constantly using multiple search engines can become tiresome. Learn when it makes sense to use more than one search tool and how to get the most out of Dogpile and Google.
Google Search Features
The main search tool offered by Google is designed to search websites all over the world. Many users simply type in a few words and hope for the best. This section will explore some of the ways to get better results from searching Google.
Use quotation marks: By using quotation marks around search terms (e.g. "Bright Hub"), Google will only produce results that have that exact wording.
Search by domain: Looking for reports or statistics but you only want results from government websites? You can do that type of search easily on Google by using a query such as: "economic data" site:gov
Use Advanced Search: By using the Google Advanced Search options, search results can be limited by reading level, date, file type, geographical region, language, copyright status, and other factors.
If you are looking for a particular website or simply need to locate a few facts quickly, searching with Google is a good choice.
Dogpile Search Features
A Dogpile search is structured a bit differently than a Google search. As mentioned previously, Dogpile brings together results from several different search engines including Bing and Google. If you are interested in seeing how a website comes up in different search results, Dogpile is an excellent tool. It can also be used to conduct Internet marketing research since it brings together results from multiple search engines. Here are some of Dogpile's key features.
Phone Search: The Dogpile search engine has a built-in capacity to search the Yellow Pages and White Pages. This is helpful if you are looking up an address or phone number. You can also look up phone numbers with Google.
Family Friendly Searching: Dogpile has a variety of filtering options to limit explicit content which is helpful for young users or those that wish to avoid contact with such materials.
Exclude Domain: This advanced search option can be used to narrow the scope of the search. For example, if you wish to conduct research, but did not want any results from government websites, one could enter "gov" as an excluded domain.
Resources
To conduct further research into what is difference between Dogpile and Google, explore the resources provided in this section.
Dogpile Web Search, https://www.dogpile.com/
Google Advanced Search, https://www.google.com/advanced_search
Image Credit: Dogpile Logo