Other Uses for Velvet Jewelry Box Cases: Repurpose Into Key Holders, Sewing Kits, Coin Collection Storage, Drawer Organizers, & More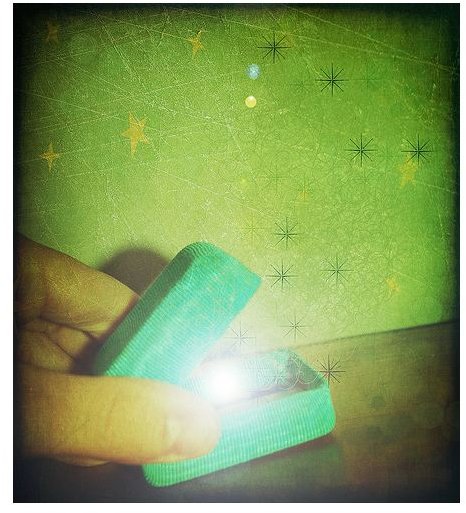 Why Reuse a Velvet Jewelry Box?
Precious jewelry quite often is packed inside a velvet jewelry box when you get it from stores. These boxes add a touch of elegance and also promise that the jewelry inside them is of superior standard and fine quality. But once these boxes are opened and the jewelry removed for wearing or safe-keeping, the boxes lose their significance. These are then simply thrown in a trash bin or become piled up in the home.
But if you take a moment to consider using these boxes for other than their traditional use, you will realize that a velvet jewelry box can also be utilized for safekeeping and organizing precious little trinkets around the home and office. This not only helps you get better organized, it also saves the landfills from throwaways that are slowly creating a bigger burden to the environment.
Some Other Uses for a Velvet Jewelry Box
Key holder – There are often duplicate keys, locker keys, and keys with no key rings lying around the house that need to be stored safely. A velvet jewelry box can easily be used to store these keys with a tag attached to them or even a label stuck inside the box to remind you of the object or the place the key is for. These are especially helpful for last minute searches for a lost key.
Coin Collector – People who love collecting coins of foreign shores or historical importance will also love to display these coins as artifacts. Without spending a fortune on customized coin boxes, you can still achieve the desired result by placing each coin in a velvet jewelry box and keeping it open for display, or closed and safe in a locker when not in use.
Seed Store – There are sometimes seeds of herbs and shrubs or flowering plants that need to be kept safely for sowing in the next season. These kinds of small seeds can be stored inside velvet jewelry boxes. What is also an added bonus is that jewelry boxes come in a variety of colors; therefore you can keep one particular kind of seed in one color box and the other in another color, red rose in red boxes, daisies in white etc.
Craft Jewels – If your child is actively involved in making craft pendants, rings, earrings or toy necklaces for herself and her dolls, you can join in the fun by placing the jewelry in these readymade boxes. You can teach your kid to design fancy jewelry using paper craft or thread or even waste beads, thereby also teaching the important lesson of re-using, and by keeping the pretty toy jewelry in boxes, you also show how to keep things safely.
Drawer Organizer - There are many fancy organizers available at stores that help organize the clutter inside your drawer by demarcating spaces for each item. You can do the same thing using velvet jewelry boxes. All you need to do is take as many boxes as possible and place them inside the drawer such that they tightly fit. If the space is more, you can fill the gaps with Styrofoam pieces to restrict movement of the boxes while opening or closing the drawer. A neater, clutter-free drawer is ready to use.
Sewing Kit Container – A velvet jewelry box of a suitable size can be used to keep threads and needles and other contents of a sewing kit while traveling for stitching emergencies. These are good alternative to the ready-made sewing kit containers and don't cost a thing.
Wedding Vows – Long after your wedding reception is over, you can keep the vows at a place where you can rekindle the magic of those first days. The wedding vows inside a fancy jewelry box can also be made a centrepiece. Apart from the wedding pictures, this makes for a unique memory of the special day.
Thus, it is not difficult to improvise upon the velvet jewelry box and use it to store many other precious things than jewelry. Get your old stack out and start re-using them for a more organized, clutter-free and a greener household.
Reference
https://ezinearticles.com/?Uses-of-a-Jewelry-Box&id=4541090
https://www.ehow.com/way_5171418_uses-jewelry-gift-boxes_.html
Image Credit
CharlotteSpeaks via cc/Flickr