Cowon iAduio 7 Review: Design, User Interface & Performance
If you are planning on getting a Cowon mp3 player, you should first find out its strengths and weaknesses. Here are some important points about this device to help you determine if you need to buy it or not.
Design (4 out of 5)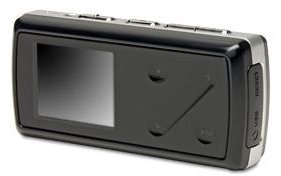 The iAudio 7 features a black and red look that makes it look edgy and sleek. The black part of its body, which covers most of the device, is made of plastic while the red part is made of aluminum. Overall, it feels strong and sturdy thanks to its scratch resistant plastic material. Even the buttons feel firm and could stand constant use for a long period of time. This hard design and scratch resistant surface make it a very solid gadget.
It has a 1.3-inch 160x128 pixel 262K color LCD screen. The colors offered by this screen are very accurate, allowing a visually stimulating experience for users while they navigate their music player. Unlike most types of screens found in other devices, there is no screen flicker on this one which is a very satisfying feature and look for the iAudio 7. This beautiful LCD screen combined with the overall design of the gadget earns it a good rating.
User Interface (2 out of 5)
The user interface found in the iAudio 7 is usable in general, but it takes some time before one gets used to navigating through its features. The mp3 player has several modes so there are quite a lot of options for the user to choose from. This can be a problem for people who are using an mp3 player for the first time. The user is not very intuitive and it takes some time and effort to learn how to get to specific screens and menus. If you use it a lot, you can get a hang of the navigation quickly, but it can be too much work for people who simple want to get to their media as quickly as possible. Having several modes with an unfriendly user interface is quite a problem and this mp3 player gets a rating of two out of five.
Features (3 out of 5)
Aside from letting you play music and videos, this mp3 player also lets you view pictures and text. Radio is also a built-in capability so if you ever get tired of your own music collection, you can simply tune in to your favorite radio station. Playing music is enhanced by the built-in lyrics feature which shows the lyrics of a song in real time. Of course, only popular songs have lyrics in the online database where the device gets its lyrics from, so if you have an obscure collection of songs, this feature can prove to be not useful.
Its ability to record sound is one of its strengths. It can do voice recording, line-in recording and FM radio recording. The line-in and FM radio recording features provide a great way to record music from the radio and other devices like CD players, but the voice recording feature is not up to par in terms of quality. It gets an average score for this set of features.
Conclusion (3 out of 5)
The Cowon iAudio 7 is a strong contender in a market full of mp3 players. Its music playback is of great quality and is definitely it main strength, but some of its additional features need some tweaking. It gets an overall rating of three out of five.
References
PCMag, https://www.pcmag.com/article2/0,2817,2166067,00.asp
PC World, https://www.pcworld.com/article/137488/cowon_iaudio_7.html
[Photo Courtesy of PC World](/tools/PC World, http:/www.pcworld.com/article/137488/cowon_iaudio_7.html)