Cowon S9 Review: Design, Features, Performance
Introduction
Cowon S9 is a beautiful looking portable media player that delivers quality sound output, high fidelity, and user-friendly interface. It is an amazing alternative to Apple iPod and doesn't require software like iTunes to run. The Cowon S9 is the company's best multimedia player to date, and sells at US $168.99 for 16GB and US $218.99 for 32GB
Design & User Interface (5 out of 5)
The Cowon S9 has a 3.3-inch AMOLED touch screen with 480 x 272 pixel resolution. The display is dazzling sharp, and it truly forces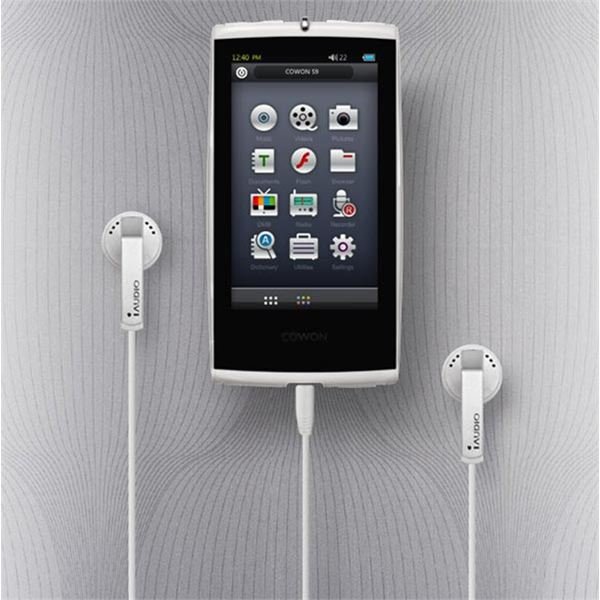 users to watch videos on it. This curved design device is super smooth, shiny and sleek. The shell is made of good quality plastic and feels almost unbreakable. The device measures 57 x 106 x 12.8 mm and is very light, weighing only 77 grams. It is available in three colors: titanium, white and black. Holding the player in your hand, you can tell that you're holding a solid and high-quality electronic in your hand.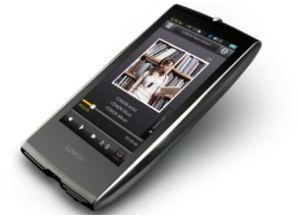 The touch screen display of the Cowon S9 is very responsive and the main menu is user-friendly. The plus point is that this device comprises both touch controls as well as physical controls for comfortable accessibility. The volume, play/pause, next/previous, track skip, power and lock buttons are located on top and bottom of the device. The player has a 20-pin USB connector, located on the bottom of the device, and the headphone jack sits in the middle of the player's bottom edge. The music-playback screen includes track controls, album art, file information and also options for bookmarking songs.
Image Credit: head-fi.org
Features (5 out of 5)
The Cowon S9 comes with a rich set of features. You can play a variety of audio file formats including MP3, WMA, APE, OGG, WAV and FLAC. The music player consists of a 5 band custom EQ, with which you can customize your audio experience. In addition to that you can sort your collection by folder tree, album or artist. Videos can also be played on Cowon S9. The video file formats the device supports are MPEG-4, WMV and it even supports DivX and XviD, which most portable multimedia players don't.
When you run out of music, you can use the player's built in FM radio feature to listen to the live FM radio transmission. You can also record the radio transmission and save the recording on the device. And, besides being able to record FM radio, you can also record your voice on the player. The recordings are saved in WMA files, so you can copy them onto your computer and immediately play with Windows Media Player. This feature is particularly useful to record classroom lectures or your conversation with friends.
Cowon S9 Features (5 out of 5)
… continued from Page 1
The only connectivity option on Cowon S9 is Bluetooth (with A2DP and AVRCP support). This allows you to transfer music from your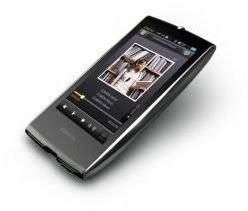 computer or another device to the Cowon S9 player. The player comes preinstalled with Flash Player. It means you can copy and play Flash games also on the device. Great for game lovers! The player also comes with a text reader. Most other players also lack this feature. It even allows you to bookmark pages, auto-scroll and zoom for better reading.
The Cowon S9 has all the features that you need. The only things it misses are WiFi, and its capability to offer more convergence and entertainment options like games, applications, and web-browsing.
Image Credit: head-fi.org
Performance (5 out of 5)
The Cowon S9 is known for its high quality audio performance. The predefined equalizer presets offer an excellent sound experience but when you customize one to your liking, you enjoy even more. Also, to enjoy good audio quality, you have to have a good pair of ear/head phones. The supplied earphones are good, but you can enhance the experience with better quality earphones.
The player also has very good video quality. Video playback is brilliant, and the display is excellent with sharp and bright colors. Pictures and movies look great on the screen, and the speaker is clear and loud enough to enjoy a video without earphones.
The Cowon S9 has an excellent battery life. The player completely charges in 5 hours via USB, and coming to the discharge, the device has a specified time of 50 hours of audio and 10 hours video playback. That is really good battery life
Verdict (5 out of 5)
The Cowon S9 is a stylish, lightweight multimedia player. It offers a rich set of features, including FM radio, user-friendly interface, video playback and text reading support.
The S9 is a high-performance multimedia player, which also offers Bluetooth, and a long battery life, at a reasonable price. If you are a music enthusiast, or belong to a school with your main focus on sound and picture quality, you won't be disappointed with Cowon S9.