How to Get Free iPod Engravings from Apple: Tips on Getting Your iPod Engraved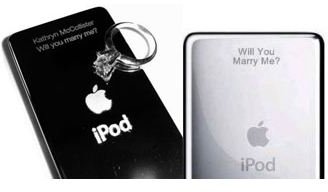 Writing on the iPod
The iPod has become one of the most quintessential cultural icons of our time. Our society almost requires its use and you can see most
people with their reflective iPod, yet each one is different only in the most minor and superficial way. Since money tends to be spent on these items and they have the ability to blend into the fray, Apple has included the ability to put a custom engraving right on the back of an iPod. Here is a guide to how this process works so that you can end up with your name, famous quote, or anything else on the back of your iPod for free. If you intend on giving an iPod as a gift, having it engraved first can help to make it a little more personal.
Custom iPod Engraving
The free iPod engraving is a service that is offered by Apple directly, not a third party. The free iPod engraving is also something that you cannot just have done on the spot when you purchase your iPod from a physical Apple Store location. This iPod engraving uses a laser
function that cannot be done easily from a remote location. Instead, you can receive a free iPod engraving when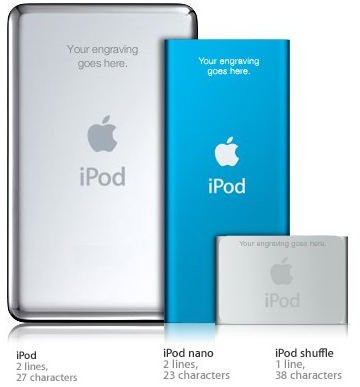 ordering your iPod directly from Apple through their website. The iPod engraving is now a standard part of ordering your iPod Nano directly from Apple, and once you select your iPod Nano from the color and size list, this will be one of the first things that you are asked. You can then enter in your custom iPod engraving, or just move on through the purchase order without the engraving. Since the engraving ships at the same speed, does not raise the price, or take any extra time for the ordering process, you have little incentive to skip it.
The free iPod engraving is available on a few different iPod models, but it is not the same. The custom iPod engraving is available in a single line on the iPod Nano and the 4th generation iPod Shuffle, but you are allowed two lines on both the iPod Touch and iPod Classic without reference to the storage size of the one you have selected.
Choosing an iPod Engraving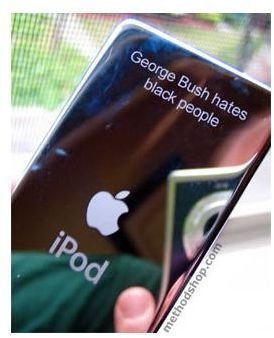 How you want your custom iPod engraving to actually look is really up to you, but it is hard to say what you should really use. Many people simply use their name and contact information so that it is harder to steal and easier to return if lost, but an equal number simply use it as a way to have a clever quote on their iPod. Apple has taken to rejecting many different iPod engraving requests and different websites have sprung up to show these to the world. It may be important to avoid swear words, overtly sexual or racist lines, and especially anything that is about music piracy. There is not a direct line in the sand of what Apple will reject, but these are the common lines that they tend to reject. If you are having trouble choosing then Apple also provides a number of different built in lines that you can choose from, which all seem to take the line of a greeting card. Apple tends to be just as restrictive with its engravings as it is with the App Store developers.