Troubleshooting iOS 4: Problems and Issues that Happen On the iPod Touch With the iOS 4 Upgrade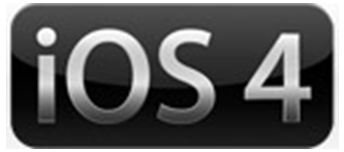 Troublesome iOS 4
The iOS 4 update was not just for the iPhone 4 and earlier versions like the iPhone 3Gs, but also for its companion device the iPod Touch. With the iOS 4 on the iPod Touch you will find that there are new features added, old features updated, and a lot of bugs fixed. Unfortunately, every time there is a step forward there is another step back. There are still a number of common iOS 4 problems with the iPod Touch and there is a concerted effort to try to figure out how to troubleshoot these issues. Here are a few of the most common iOS 4 problems with the iPod Touch and some ways to try and repair them.
Problems During the Upgrade
One of the most common iOS 4 problems with the iPod Touch happens when you are trying to initiate the iOS 4 upgrade. When you are going through the iOS 4 upgrade everything should go fairly standard. Once you go through the basic agreements it should download and then sync to your iPod Touch, which will be attached to your computer. This may cause your iPod Touch to freeze or some other problem, and for this there is usually a universal solution. Go ahead and press the iPod Touch's Home button and the Wake/Sleep button on top of the iPod Touch and hold them until you get the Apple logo. Wait until your iPod Touch is back in order and try the iOS 4 upgrade for your iPod Touch again.
Content Issues
There have been a whole range of claims around iOS 4 problems with the iPod Touch, many of them dealing with the iPod Touch's content. This may include a lower quality for images and video that are on your iPod Touch, difficulty with email accounts, and problems with iPod Touch apps. If there are any of these problems then what you should try to do first is delete every single element that is having a problem. From here you should try to resync your iPod Touch to see if the media or content once it returns is back to working order. Go ahead and remove the email account information and then reload it, which is essentially the same process as with corrupted media and apps. Everything should have been backed up from your iPod Touch when you go through the iPod Touch upgrade.
Depleted iPod Touch Battery Life?
It is still not officially confirmed if there is a problem with the iPod Touch's battery life once you upgrade to iOS 4, but it is possibly the most reported. There really is no concrete way to troubleshoot this iOS 4 problem with the iPod Touch, but there are ways to extend the iPod Touch's battery life. If you want to maintain the iPod Touch's battery life then make sure that it does not retain a Wi-Fi connection when it is not in use, lower the Brightness for the touch screen, and generally reduce the iPod Touch's use that is not needed.
App Store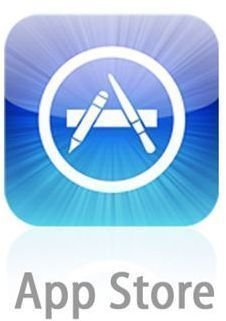 The App Store is a new feature on the iPod Touch with the iOS 4 and may incur a number of different problems. Make sure that your App Store information is entered correctly, especially your username and password. If your account is in working order then you should be able to interact with it in the same way that you would with the iPhone. On the same note, you are going to have to use an adequate Wi-Fi network.