How Do I Download Songs Onto iTunes - How Do You Get Music on an iPod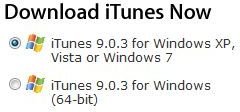 How do I download songs for my iPod? Step 1 - Download iTunes
**
The most common method, and the easiest way to get music for your iPod, is by using the iTunes store. If you do not yet have iTunes downloaded, go download it, as it is a necessary software for organizing your music collection, buying new songs, and moving the songs to your iPod. Make sure that you download the correct version, which will vary if you are using a Mac or a PC, and whether you are using a 32-bit or 64-bit operating system. Once you have iTunes downloaded, install it on your Mac or PC.
Step 2 - Get an iTunes Store Account
Make sure that you are connected to the Internet, and launch iTunes. Look for the link, located in the left hand sidebar, labeled iTunes Store. Click the link to load the iTunes store. Once this is done, you should see a Sign In button in the top right side of the iTunes Store screen. Click it. From here, you will notice that you can sign in with an iTunes account, or using your AOL account. This is your preference. If you already have an AOL account, you may use that for convenience purposes. If not, you may need to click the Create New Account button, so that you can get an Apple account. Once you have an account setup, login to the iTunes Store.
Step 3 - Add a Payment Method
Upon doing so, you should see the Sign In button in the upper right corner change to your username. Click your username and select Account from the dropdown list. From here, you will be able to add a credit card to the iTunes store, allowing you to purchase music, videos, apps, and other items that you would like. If you have an iTunes gift card, click your username from the upper right corner, and select Redeem from the dropdown menu.
Step 4 - Download Music to iTunes
Once you have a payment option setup for your account, you are ready to get some music. Browse through the iTunes store and find some music that you would like to purchase. For the most part, it is wise to buy an entire album if you can. It will give you better bang for your buck. The average iTunes song costs $0.99. However, you can purchase an album, consisting of several tracks, for as low as $5.00. Once you confirmed that you want to purchase an album, iTunes will immediately start downloading it. You should see a progress wheel initiate for the downloads folder, located directly beneath the iTunes Store link in the left hand sidebar. One thing that you may notice is that iTunes store downloads are quite fast. It should not take a long time to download an album.
Step 5 - Move Music from iTunes to iPod
After the download is complete, your new music will appear in your iTunes library. From here, connect your iPod to your computer. iTunes will automatically recognize your iPod, and it should appear in the left hand sidebar. To add music to the iPod, simply go to your music library, select one or several songs that you would like to add, and drag them to your iPod.
Want to learn about some alternatives to Apple's iPod? You may be interested in: Comparing iPod versus MP3 Players.