How Do I Connect My iPod to My PC Windows Computer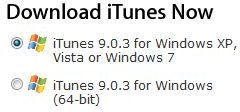 Setting Up Your PC
Have you just gotten an iPod? Are you wondering how do I connect my iPod to my PC?
Well first, you need to prepare your PC to use your iPod. To start, navigate over to this page and download the current version of iTunes. If you are using a 64-bit operating system, be sure to download the 64-bit version of iTunes. If you are using a 32-bit operating system, just download the standard version of iTunes. Upon download, launch the iTunes installer file. The setup process is very easy and straightforward. Just follow the steps and finish installing iTunes on your PC. After you are done installing iTunes, be sure to restart your computer.
Connecting Your iPod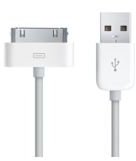 Now that you have iTunes ready to roll, go ahead and connect the iPod to the PC. Your iPod should have come with a USB data transfer cable. Insert the wide end of the cable into your iPod, and the USB end into an available USB port on your PC. Upon doing so, iTunes should automatically launch and recognize your iPod. If it does not automatically launch, disconnect your iPod from your computer, and restart your computer again just to be sure that iTunes is configured. When your computer starts back up, launch iTunes first, then connect your iPod to the computer. iTunes should recognize your iPod.
Note: It should not matter if your iPod is powered on or off. However, if the iPod is still not being recognized by the PC, try turning it on and connecting it to the PC, or off and connecting it to the PC. Also, if your iPod has a hold button, make sure that the hold button is not set on the lock position.
Setting Up Your iPod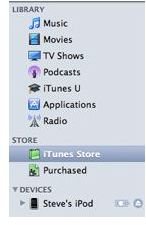 Now that iTunes has recognized the iPod, it's time to set it up. By default iTunes should be at a screen asking you to enter a name and some other info about your iPod. Go ahead and fill in a name for your iPod and any other info that you would like. When you are done, click the OK button.
If you were not prompted with the iTunes setup name screen, look for your iPod in the left iTunes list. It should be under Devices. Click your iPod and it should bring you to the name screen.
After you have entered a name for your iPod, it is ready to go. Upon clicking your iPod from the left list in iTunes, you will notice that there are two main tabs, settings and contents. If you would like, go through the available settings for your iPod and configure them to your preferences. After you are finished, click the contents tab.
The contents windows should look pretty empty, as there is nothing on your iPod yet. If you want to get started with your iPod ASAP, you can click the Autofill button, located in the bottom right-hand side of the iTunes Window. If you want to manually add songs, videos, games, and apps, go ahead and navigate to your iTunes library and drag songs from the library to your iPod.
That's all there is to it. You should now have successfully synced your iPod with your PC. Now, whenever you connect your iPod to the PC, all of your settings will be saved and you can delete and add new content.
Did you know that iTunes has built-in radio playlists? Click here to learn more.
Did you know that you can also make your entire PC look like a Mac? Click here to learn more.