Best Bluetooth for RCA MP3 Players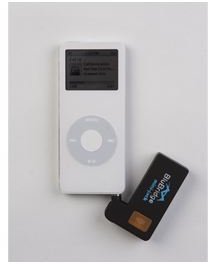 Transmitting music via Bluetooth for RCA MP3 players is only possible if they have built-in Bluetooth capabilities or if they have Bluetooth transmitters connected to them. Here are some very capable Bluetooth transmitters and adapters for your RCA MP3 players.
BlueBridge Mini-Jack
This compact and highly portable Bluetooth transmitter makes music transmission from your MP3 player easy thanks to its simple design that only requires plugging it into your MP3 player's 3.5 mm headphone jack. This kind of connectivity also makes it versatile in terms of device type, because you are not limited to MP3 players. As long as it has a 3.5 mm headphone jack, you can use this with any device. It transmits to all kinds of Bluetooth-capable receivers, such as stereo systems and computers. Simple sets of speakers, headphones and even hearing aids can receive transmission from this device as well, provided they are Bluetooth-compatible. Its design also features a headphone jack that can swivel up to a 90-degree angle. This means you can store it easily and use it with device with hard to reach connection ports. You can buy it from Miccus.com for $59.99.
Sony Two-Way Bluetooth Adapter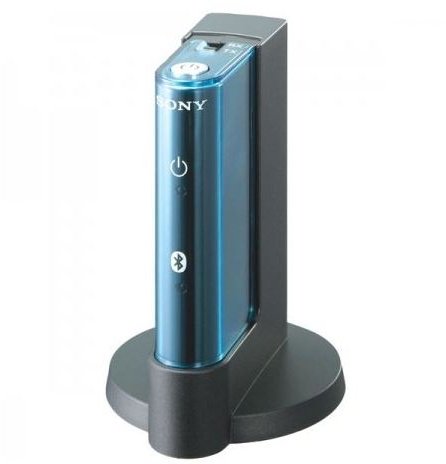 This Bluetooth adapter is designed to be used for the iPod and MP3 players. It can function as a transmitter for the said devices and as a receiver for devices such as computers, TVs and stereo systems. This versatile design makes it a very handy tool when you are trying to transmit audio from your audio players or receive them from devices that do not have built-in support for receiving Bluetooth connections. This means if you can buy two of these to add Bluetooth audio streaming in your home with devices that do not have built-in Bluetooth capabilities. It comes with a stand, a cradle and an AC adaptor. You can buy this product from 4Adapters.com for $54.99.
Robust Universal Bluetooth Wireless Transmitter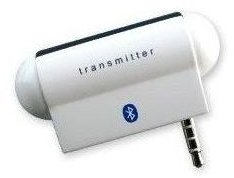 Any device that has a 3.5 mm headphone jack can use this transmitter to stream music to any Bluetooth receiver device such as a stereo system or Bluetooth headphones. Simply plug it into the headphone jack and you will be ready to stream your music library in no time. It is very easy to carry and store thanks to its compact and lightweight design. It is very stylish too. It offers high fidelity audio quality no matter what kind of device you are using to transmit music and whatever kind of device you are using as a receiver. It is powered by a built-in rechargeable battery, which you can recharge via USB connection. It provides a compact and reliable way of streaming music wirelessly in your home or in your office as long as you have Bluetooth-capable receivers around. You can purchase this online from Amazon.com for $49.99.
JayBird uSport Universal Bluetooth Adapter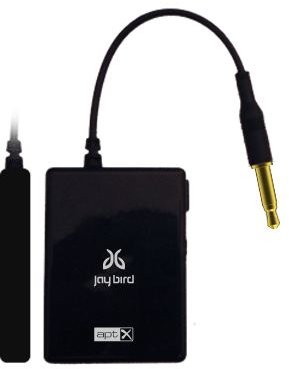 This is no ordinary universal Bluetooth adapter for your MP3 player. Sure, it connects to any device with a 3.5 mm headphone jack, but it does more than that. It offers the option of transmitting audio in CD quality thanks to the built-in apt-X technology. It is also designed to be as unobtrusive as possible with its very slim design. It is available from the official website of Jay Bird Gear for $69.
Sony Bluetooth Transmitter and Adapter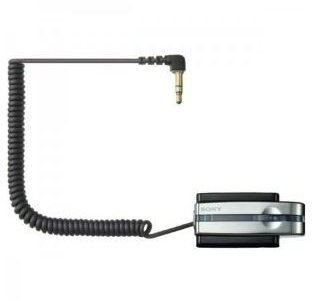 This $69.99 transmitter from Amazon.com can stream audio for you wirelessly through your MP3 player for up to 11 hours. This battery life is attributed to its built-in lithium ion battery that is rechargeable. It plugs in to all kinds of MP3 devices that have a 3.5 mm headphone jack and transmits audio wirelessly to devices that are Bluetooth-compatible. It is very compact and it has a gold-plated stereo mini plug that promises high fidelity sound for your streaming music. However, this plug is connected to the device via cable, which can be quite a bit to handle if you do not have room for cables in your pocket or bag. Other than that, it is quite compact and very portable.
Scosche IUBKH iPod/MP3 Bluetooth Home Kit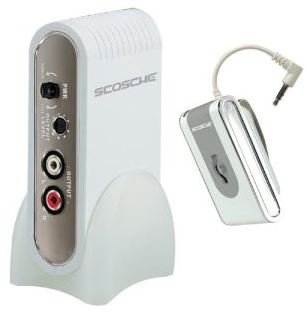 Optimized for iPod use, this device can also be used with other MP3 devices as long as they a 3.5 mm headphone jack. It has a built-in battery that can last up to 15 hours of continuous playback. It comes with a receiver, a stand, a carrying case, a home charger and a cradle. You can buy this from the same trusted Amazon online market for $135.
Transmission via Bluetooth for RCA MP3 players is possible with these devices, which offer more than just wireless connectivity. Some of them are designed to be used comfortably while they are in your pocket while some are optimized to offer better audio quality compared to other types of transmission devices.
References and Image Credits