Buying an iPod Touch 2nd Generation: A Look at Where, Price & Problems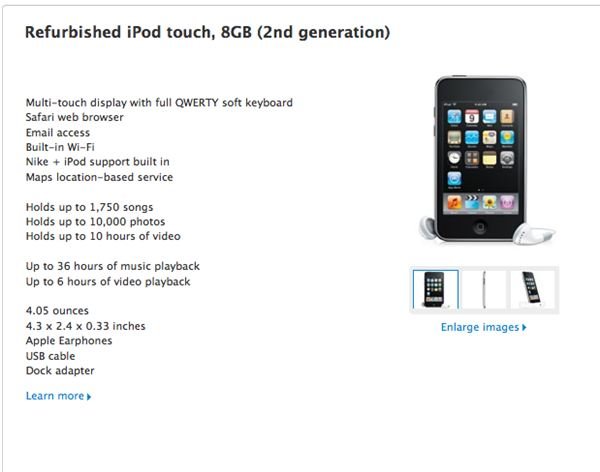 Older iPod Touch
Now that the iPod Touch 4th generation has been released and Apple is creating new updates for the iOS 4, many people are wondering if older versions of the device have been rendered obsolete. Though it is true that you are not going to find new iPod Touch 2nd generation models at the front of the Apple Store, this does not mean that they are impossible to find or without their own merits. Here is a look at where you could find an iPod Touch 2nd generation, why you may purchase one, and what the drawbacks are.
Purchasing and Price
Apple has always held its products fairly tightly, and that is true even for their older products. There is a strong aftermarket for older iPod Touches, yet this is not one that is always credible. Instead, you can actually find some of these older models right at the Apple Store if you are willing to purchase them refurbished. Here you will be able to find a whole range of refurbished iPod Touches, ranging right up through the first three generations as well as the iPod Nano. You can also move on to the diversity of available sellers for used or refurbished iPod Touches, yet the credibility and quality fo these devices may be questionable. The most efficient place to look for the iPod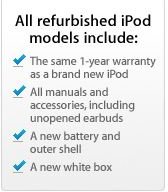 Touch 2nd generation is going to be in this Apple refurbished market, and this will also be the only place where you will be able to maintain a connection with Apple for this older device.
The main purpose of going this route is going to be the reduction in price from the newest iPod Touch 4th generation. A refurbished 2nd generation 8 GB model will come in at only $149.00 and will come with a year of Apple's warranty, not to mention the ability to put AppleCare onto it. A brand new iPod Touch with an 8 GB storage capacity will run $229, which is out of some user's price range. This is going to be fine if you just need the basic functionality of the iPod Touch with access to apps, but are not concerned with newer features like the Retina Display or the dual cameras.
Drawbacks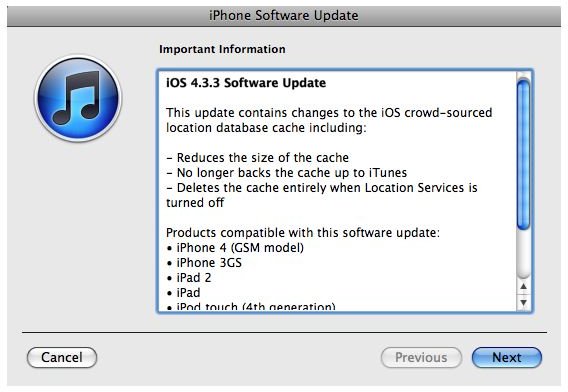 The primary issue that you have to deal with when buying a 2nd generation model of the iPod Touch is that it has just missed the cutoff point for newest updates of the iOS. As we work our way through incremental updates of iOS 4 the first two generations of the iPod Touch and iPhone. This leaves the major updates that are happening on a consistent basis, such as the location cache changes of the iOS 4.3.3 update, will be unavailable for the iPod Touch. This will not affect general usability for the device, but instead will just leave it relatively stagnent and will eventually limit its ability to negotiate with newer software.
The secondary problem that may occur with this is dealing with the basic issues around refurbished iPod Touch's. Though they have been repaired, updated, and cleaned, it does not mean that they are in the kind of working order a new iPod Touch is in. They still have an older battery, a somewhat aged body, and an internal health that is past its prime. You are also going to give up elements like the ability to have engraving or giftwrap on these older models. The price is not so much below a brand new one that it is disposable, so you need to consider how long you expect to have the device and whether or not the average of a $80 difference is worthwhile.
References
Source: author's own experience.
Apple Store. https://store.apple.com/us/product/FB528LL/A.
Photos: Screenshots by Shane Burley of Apple Store Page: https://store.apple.com/us/product/FB528LL/A.