iPod Hidden Features: A Look at the Ten Best Secret iPod Features You Are Missing Out On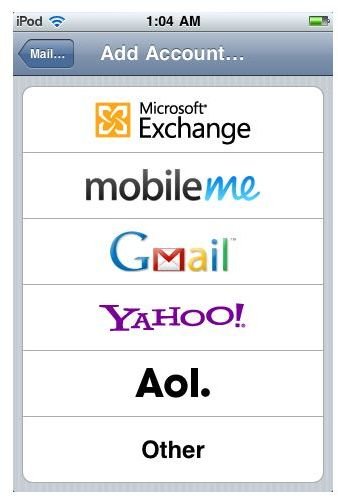 Inside the iPod
The iPod revolution was so successful because it brought many multimedia features to users without a long background in complicated computer hardware. Though most of the iPod's around are user friendly, there are still hidden iPod features that users have been discovering over the years. Here is a look some of the best iPod hidden features that you may not know about.
Use iPod as a Hard Drive
Though most people know that you can do this in a basic sense, it is often considered a hidden feature because users do not know how. You can use an iPod as a hard drive for the media that it accepts. When you sync content to your iPod, no matter what type it is, the content is stored onto that iPod. You can take it to another computer and set it up to sync there as well. You can then transfer the media from the iPod to the computer with the storage capabilities of a portable hard drive. You do not have open access to your iPod's storage capacity without jailbreaking it, but will be restricted to the content types that your iPod uses such as music, photos and video.
This is much more involved when you do it on an iPod Classic, since it has its own option for using it as a hard drive. If you want to use your iPod Classic as a hard drive, select "Enable disk use" in the Summary tab when it is plugged into your computer.
Second Email Account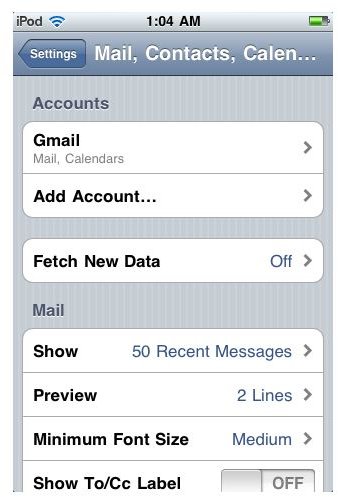 The iPod Touch has a built in app for connecting to your email account, and once you set it up it stays logged in to that account. This makes checking it and setting up push notifications for it relatively easy. Though it will be a secret iPod feature to many users, you can actually log into a second email account in the same app.
Go into the iPod Touch's Settings and then choose Mail. Select Contacts and then Calendars. Right under the Accounts heading and your current account is the option to Add Account. Choose this and you will go back to the original screen where you were asked to select the email service that you use. Select it and then enter in the appropriate information. This brings up your second email account. Once you do, you will be able to go into your Mailboxes in your Mail app and choose between both of the accounts.
Contacts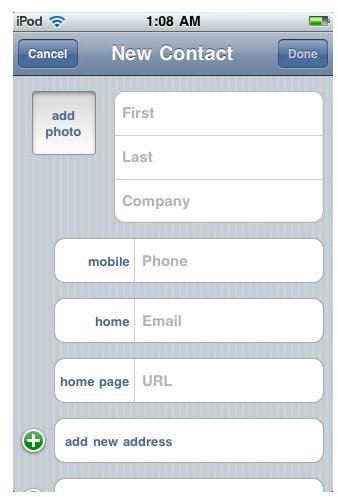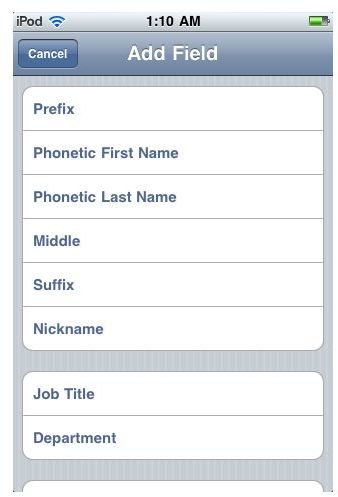 This iPod Touch feature may not be completely secret, but it is not often applied or understood. Since the iPod Touch is a planning- and communication-oriented device, it has Contacts even though it cannot make phone calls. Using this built-in application, you can create a contacts list that includes names, companies, phone numbers, email, web and physical addresses to use in conjunction with Google Maps, additional fields and photos. This is a great way to stay organized even if you don't have an iPhone.
VoiceOver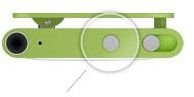 The iPod Shuffle does not offer many features to begin with, let alone hidden iPod features. One that people tend to overlook is the VoiceOver feature, which was made much easier to work with on the newest version of the iPod Shuffle. This provides audio playback of information about the music you are listening to. The button for this is located on the top of the iPod Shuffle, towards the middle. If you press it a single time you can hear the track name, and if you press and hold it, you get audio playback with the playlist menu. If you want to hear how much iPod Shuffle battery life you have left, tap it twice.
Change Default Search Engine
Safari on the iPod Touch works much the same way that it does on your Mac. It has a search option in the upper right hand corner. The default for this is Google, but you have the ability to change it. Go into Settings and then choose Safari, which is at the bottom of the third block of options right below Mail -> Contacts -> Calendars. You will find the Search Engine option right at the top, under General. Here, you will be able to change the search engine from the default of Google to Yahoo or Bing.
Change the iPod Signature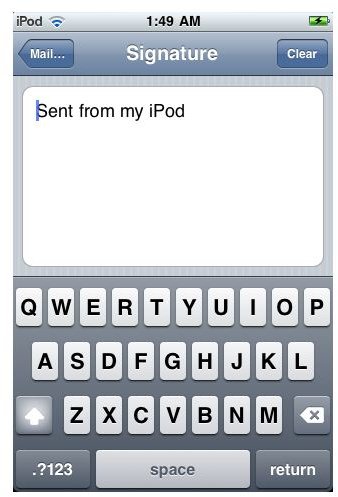 You will notice that when email messages are sent from your iPod Touch a built in signature indicates that it was sent from your iPod. The default signature can be changed to a custom one. Start out by going into the iPod Touch Settings and then choose Mail -> Contacts -> Calendars. Go down to the Mail options and choose Signature, which is under Always BCC Myself and above Default Account. Delete the iPod Signature that is there and then replace it with your own.
Live Radio Pause
The iPod Nano 6th generation includes a built in FM radio function, which taps into live radio stations in your distinct area. This is standard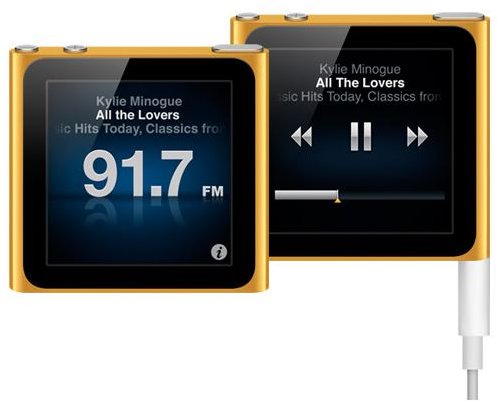 radio and not internet streaming radio, which is why it is a hidden iPod feature that you are able to pause this live radio. You can pause the radio playback for up to fifteen minutes, but it is going to cancel it out if you go into another area, change the station, turn off your iPod Nano, or if the battery is dying.
Extra Apps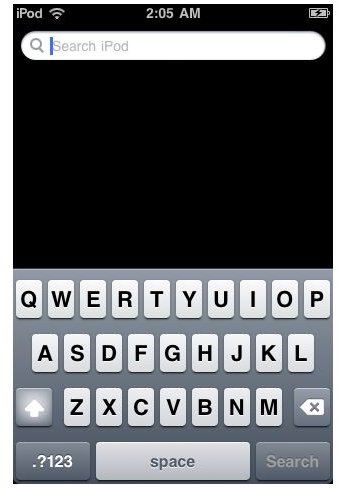 Though you are only limited to 10 pages of available apps on the iPod Touch, this does not limit the total number of apps you can use. One secret iPod feature is that even if you sync apps to your iPod Touch with all of its pages filled, it still syncs even though it will not show up on the pages. Instead, you can use the Spotlight function to search for the app by name.
Alarm
Most people do not consider the iPod Classic much of a personal device, but it has an alarm you can use. To employ this secret iPod feature, go to the Extras section and choose Alarm. Choose to first turn the alarm on and then choose both the date and time. If you want, you can also set it to repeat and choose from a list of sound options. You can go as far as naming the alarm, which helps you keep them organized.
Double Click Home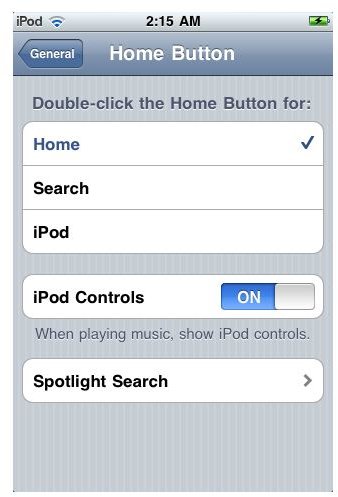 Most people know that if you double click the iPod Touch's home button twice it will take you back to the base page of apps. What many do not know is that you can change what this does in an effort to customize your controls further. Go into the iPod Touch Settings and choose General. Go down to Home Button, which is under Location Services and above Auto-Lock. Here you can change what the double click does from the general Home option to either opening a Search or opening the iPod feature.
References
Photos: Screenshots by Shane Burley, www.apple.com.
Source: author's own experience.
Support.Apple.com