Wondering How to Add Video to Zune? Let Bright Hub Show You!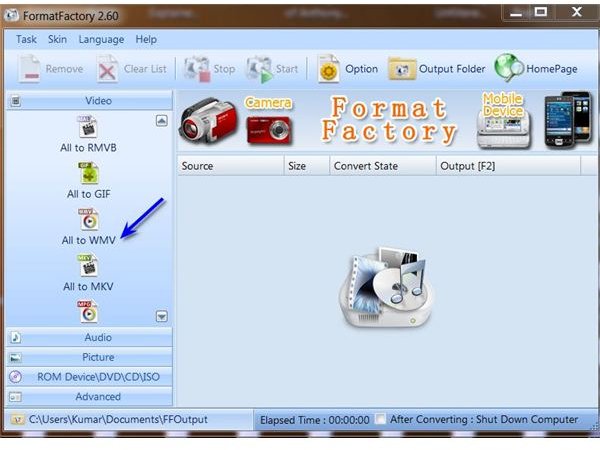 You have two options if you want to play your favorite movies or TV shows in your Zune. The first is you head to the Zune Marketplace and purchase your preferred movies or your shows. However, then the video content available at the marketplace may not be your cup of tea.
It could also be that you already have the video content in the form of a DVD or a download. You don't want to spend on what you already have. If that's so, then you would want to find a way to add video to Zune from your existing collection.
Whether your video comes in the form of a DVD or an incompatible video file, you can convert it to Zune video with the help of a free program. It's a 38MB download and works with Windows. The said program is Format Factory which you can download here.
Format Factory is a versatile program that converts all popular video formats to a host of video and audio formats ranging from MP4, MPG, WMV, FLV and even SWF, not to mention audio formats like MP3, WMA, OGG, AAC and WAV. With Format Factory, you can also rip DVD to popular video formats and even rip audio CD.
That said, let's move on to the tutorial.
Format Factory
On launching the program, you would want to head to the Video tab toward your left and select All to WMV.
Done with that, you would want to tweak the output settings by clicking on Output Settings. The default setting is 320 x 240. This setting is pretty standard which you could use for other mobile devices as well.
However, if you've other ideas like using Zune to play back video over your TV set, you can choose a higher setting. You can choose the High Quality option and pump up the resolution. Zune will allow you could go up to 720 x 480 at 30fps.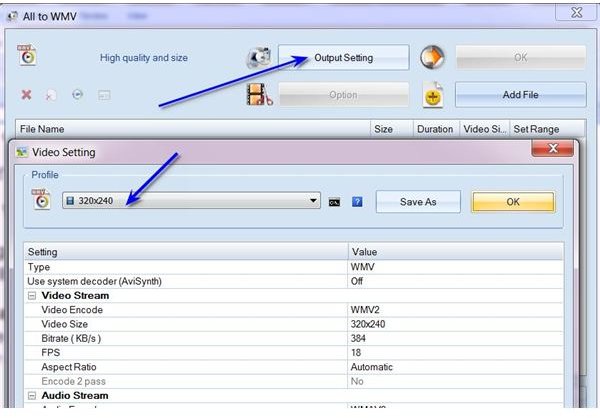 Once you've finalized your output video setting, you're ready to import your source video to Format Factory.
You do this by using the Add File button. If you have a collection of video files in a folder to convert, you can use the Add Folder button. Once you're done hit the OK button.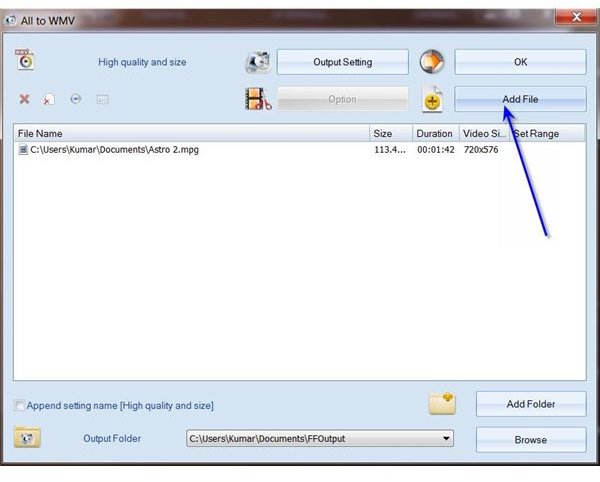 The next part is pretty straightforward if you've used any video converter program before.
You set your output directory. The default is My Documents – FF Output. If you have many videos in your My Documents directory, you can create a Zune folder and have all your converted videos gathered there. Click Apply and you're all set for the conversion process.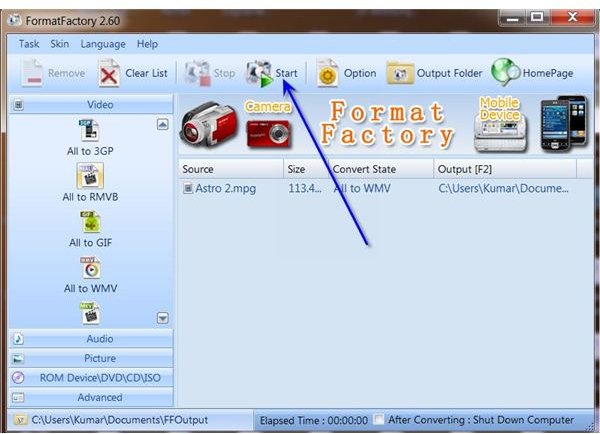 Finally, you hit the Start button. You can monitor conversion progress from the middle of the program interface. When conversion is done, you're ready to transfer your converted videos to Zune.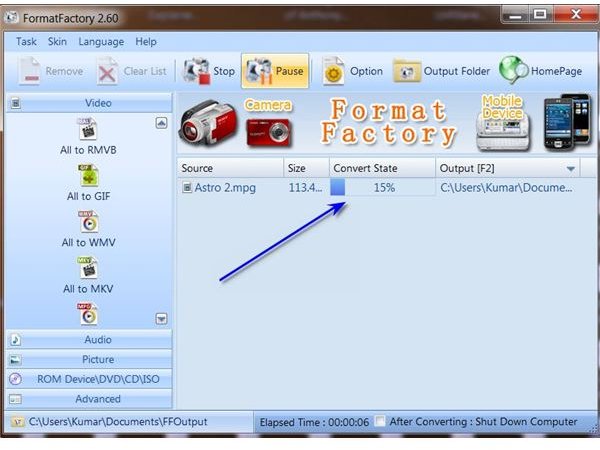 Do you have other tips for how to add video to Zune? If so, be sure to visit the comments section below.
Article information based on writer's exploration of Format Factory.
Screenshots by writer.