Top Rated LCD TV Buying Guide 2010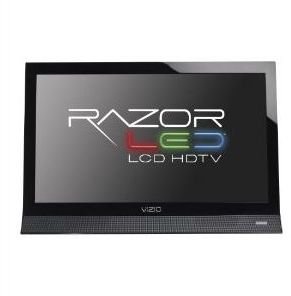 The higher the Hz rating the faster the screen will refresh helping to eliminate shadowing, blocking and pixilation. This is extremely important for picking the top rated LCD TV.
Vizio 19" Class 720p 60Hz LED LCD HDTV
The best-rated LCD TV at the 19 inch size is the Visio 720p 60Hz Razor for $204.95. The set is less than 2.3 inches in depth making it an ultra thin addition to a den or bedroom. This Backlit LCD HDTV features1366 x 768 pixels and has support for 16.7 Million colors. It has a 20,000:1 contrast ratio to give brighter whites and deeper blacks. The feature that really sets this LCD TV apart from several competitors is the ambient light detection that automatically adjusts the brightness of the picture for optimal viewing. This set isn't lacking in inputs either with 2 HDMI (with HDCP), 1 component and 1 RF. It also has a headphone jack and USB port in addition to everything else. And just as a little addition, this one can be mounted or placed flush against the wall without losing any sound quality as the speakers are front facing and not downward facing or rear facing as you'll find with several other smaller models.
LG 26LE5300 26-Inch 720p 60Hz LED LCD HDTV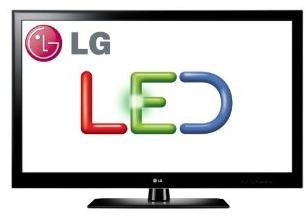 If you're in the market for a 26 inch LCD TV you'll have trouble finding one better than the LG 26LE5300 LED TV. For $349.00, this one has all of the trimmings including; LED Backlighting, 720p high definition resolution, a 3,000,000:1 dynamic contrast ratio and picture wizard II. The picture wizard is a self-calibration utility with on-screen reference points for key picture quality elements like black level, color, tint, sharpness and backlight levels. This program takes the guesswork out of picture adjustments. This highly rated LCD TV also has a Dolby digital decoder and several inputs including; 2 rear HDMI (version 1.3, HDCP), 1 rear Component, 1 rear Composite A/V, 1 rear RF: 1 rear, PC input (15-pin, D-Sub) and 1 rear PC audio input. There is also a digital audio output, a USB port, and a headphone jack.
This is another extremely thin LCD TV that doesn't need a huge table to support it and it can be wall mounted with the proper equipment. This one would be great for a small family room or den (maybe replace that old analog one in the basement rec room that the kids are always complaining about).
Panasonic TC-L32U22 32-Inch 1080p LCD HDTV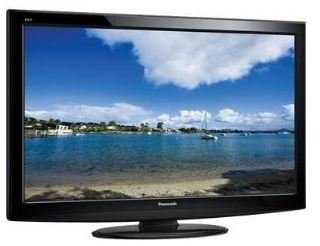 The Panasonic TC-L32U22 is the best LCD TV in the 32 inch range. This one is currently retailing at $406.44 this one packs in the extras like an IPS (in plane switching) display for excellent viewing from almost any angle, a 20,000:1 contrast ratio, 24P Playback function for superb imagery from 24-frame movies on DVD, the VIERA Image Viewer for JPEG image slideshows played directly from an SD memory card, several inputs; 3 HDMI, 1 component, 2 composite, 1 PC and 1 digital audio output. It also comes with a removable stand. What makes this one stand out? The factory settings actually look really good, ie. cinema looks more like a movie, sports is bright and quick, etc. It also has an ambient lighting sensor to automatically adjust screen brightness (this is one of my favorite features).
Samsung LN46C650 46-Inch 1080p 120 Hz LCD HDTV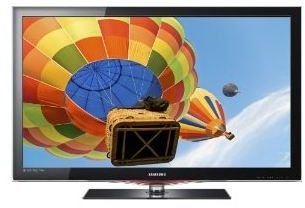 Looking for a nice living room center piece, try the Samsung LN46C650. With a 120Hz refresh rate this one won't suffer from pixilation, shadows, choppy movement or any of the other major annoyances of the slower rate LCD TVs at this size. A beautiful 46 inch for under $900 that features 1080p high definition resolution, ConnectShare that allows direct reading of a digital device or USB hard drive, a gaming mode that enhances dark areas, sharpens the picture, speeds up the image processing response and enhances the sounds of your games. Picture and sound quality optimized for the special needs of gaming systems at the touch of a button. Internet access through the Smart TV feature that allows access to sites like Facebook, YouTube and Flickr.
Larger TV equals more inputs, well of course it does. This one has 4 HDMI ports, 3 on the back and 1 on the side, Anynet+ which is HDMI-CEC that allows peripheral AV devices such as a DVD player to be controlled by a Samsung TV remote control, 2 USB side ports and a PC input on the back. This is a great LCD TV with tons of features, really an all purpose display for watching TV or movies, listening to music, or gaming. What put it over the top – the internet TV, this feature is great for quickly checking things like local traffic (on Google Maps) or streaming video live from the web (YouTube).
LG 55LD520 55-Inch 1080p 120 Hz LCD HDTV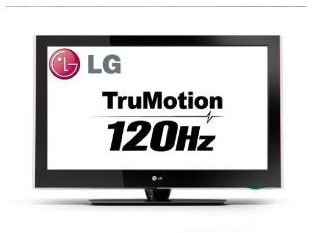 Need a 55 inch TV for your living room? The LG55LD520 is the top rated LCD TV around and it's only $1,249.98. This TV features Full HD 1080p Resolution,100,000:1 Dynamic Contrast Ratio, TruMotion 120Hz and Picture Wizard II. That's not all though, it also can play MP3 audio files and JPEG photo slideshows from a USB drive, has stereo speakers with 20 watts of power and Dolby Digital decoding, and three HDMI inputs. Its intelligent sensor automatically optimizes the picture to the lighting and color conditions in the room for a more enjoyable viewing experience. The picture on this LCD TV is so crisp you almost feel like you are on the set or in the show itself.
LG 55LX6500 55-Inch 3D 1080p 240 Hz LED Plus LCD HDTV with Internet Applications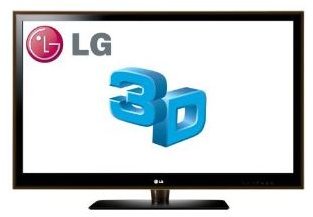 In the market for cutting edge television viewing? 3D TV is the new breaking technology for 2010. The LG55LX6500 is the set to check out. Not only is this the fastest refreshing TV in the 55 inch category it is also internet ready and features 3D viewing capabilities (with the purchase of 3D glasses, a 3D Media player, and 3D media). It has a ridiculous 9,000,00:1 contrast ration as well as Intelligent sensor technology and Dolby digital decoder. Want more, check out the inputs; HDMI 3 rear, 1 side,Component: 2 rear, 1 side, Composite A/V: 1 rear, 1 side, RF: 1 rear, PC input (15-pin, D-Sub): 1 rear, PC audio input: 1 rear, Digital audio output: 1 optical, rear, USB: 2 side, Ethernet LAN: 1 rear, Headphone out: 1 side and RS-232c input: 1 rear.
If you're going to dish out the $1748.99 for this set consider investing in a pair of 3D glasses for each family member and try to grab rechargeable ones as the regular 3D glasses have been known to run through batteries in a heartbeat.