TVersity - A Great Alternative to Windows Media Center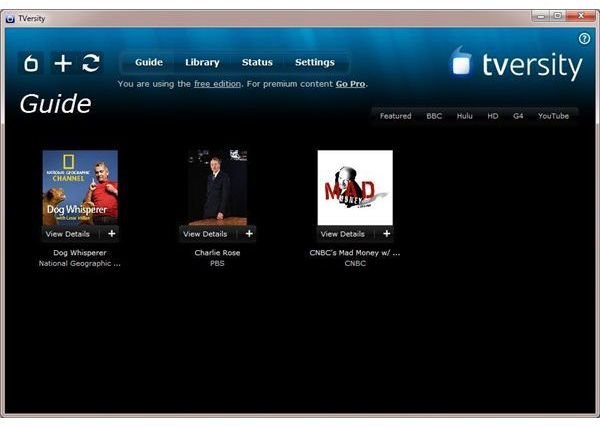 Anyone setting up a media center will be looking at Windows Media Center Edition as a means of hosting and playing back content – but is it the best choice available?
Putting aside the matter of cost, could there be a better alternative on the market which is more suitable to the task?
This guide looks at the benefits of dumping or ignoring Windows Media Center in favor of an alternative. TVersity, MediaPortal and XBMC are all great choices, each with their advantages and disadvantages.
We'll take a look at each of them in turn.
TVersity – A Windows Media Center Alternative
When I set up my home theater in 2008, the choice for me was between MediaPortal and TVersity – I've been using the latter ever since with very few problems.
Featuring a simple user interface and direct access to the media stored on my PC either via a browser within my home network or from my Xbox 360, TVersity has allowed me to enjoy the media stored on my PC in a way I wasn't expecting.
The original idea was simply to view videos on my PC using Windows Media Player's media sharing facilities to my Xbox 360; however due to issue that only Microsoft can explain, I soon found that alternatives needed to be found. Eventually deciding on TVersity, I was amazed to find how easy it was to configure, and have even enjoyed football matches streamed from the web on my home theater system.
Device Compatibility with TVersity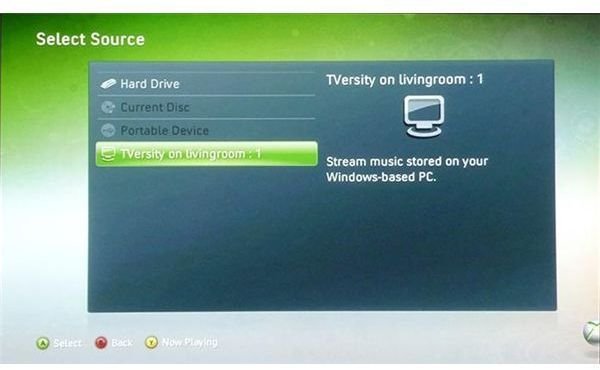 TVersity can be used to view PC-based media files across all sorts of devices, however, not just Xbox 360. Listed on the website, the following devices are automatically detected by TVersity and have been shown to work successfully with the software:
Sony Playstation 3
Xbox 360
DirecTV HR20/HR22 (only in Version 1.8 or older)
Sony Vaio VGP-MR100U
DLink DSM 320/320R/320RD
DLink DSM 510/520 (firmware 1.02 or higher, older firmware versions are identified as DSM 320)
Philips Streamium SL300i/SL400i/MX6000i
Roku Soundbridge M500/M1000/M2000
Philips SLA5500/5520
Omnifi DMS1
Nokia 770 or N800/810 Internet Tablet via Media Streamer add-on from Nokia
TVersity is free to use; however it also includes a "Pro" option which allows viewing of Hulu (in the US) and iPlayer (in the UK). Visit tversity.com to download.
(Image credit:homemultimedianetwork.com)
TVersity Competitors
TVersity isn't the main player in this field, however. There are several other solutions, with MediaPortal and XBMC considered among the most popular.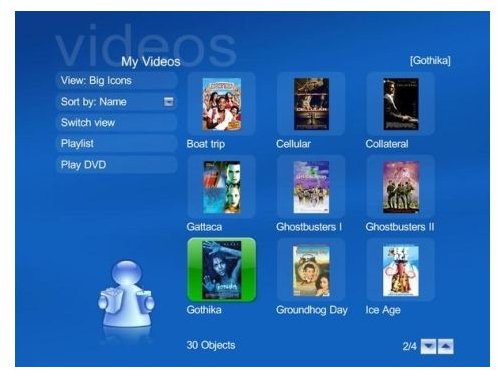 MediaPortal removes the need for using Windows Media Center by providing the means to listen to music and radio, watch and store your videos files and DVDs. One downside of MediaPortal is that it is only available for Windows. Also as you can even use MediaPortal as a Tivo/Sky+ style digital video recorder, it is best installed on dedicated PC.
Download free from www.team-mediaportal.com.
XBMC is a media center for Xbox (original, not 360), Windows, Linux, OSX and Apple TV, designed to allow network streaming of multimedia to anywhere in your home. While XBMC offers the media file browsing experience you might expect, it currently has no TV recording facility.
XBMC is a popular alternative to Windows Media Center, however, and supports almost all common media formats.
Visit xbmc.org to download.
(Image credit - www.techmixer.com)
Other Alternatives to Windows Media Center
Other software is available for anyone wanting to build a home theater without resorting to Windows Media Center.
These include:
MythTV – Available for Linux and Mac OS (and recently for Windows), MythTV is a digital PVR (personal video recorder) that can be used to record, pause and rewind live TV, and is considered a "free and open source alternative to Windows Media Center or Tivo."
GB-PVR – Windows only, this can be used to record multiple TV channels, and is available from www.gbpvr.com.
Sesam – Like MediaPortal, this combines time-shifting with direct access to a library of media stored on your PC via your TV. Sesam is free, and available for Windows from www.sesamtv.com.
(All images by author except where stated)