Adobe Flash 10.1: Why to Download Flash 10.1 Now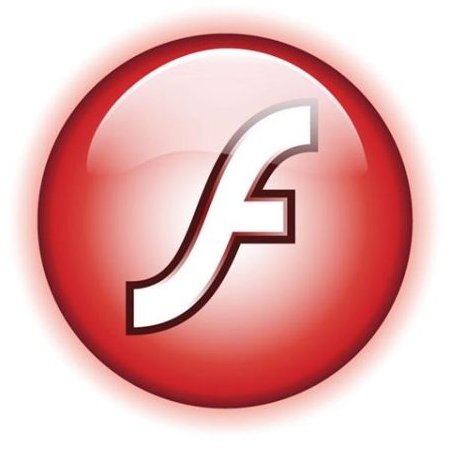 At Long Last
Adobe Flash has long been a sore spot for HTPCs. Flash's ease of use for programmers and widespread adoption has made it widely popular with online video websites. Popular video sites like Youtube and Hulu exclusively use Flash as their means providing media to viewers. But while easy for websites to embrace, Flash has always been very difficult for computers to run smoothly when viewing HD videos. Even computers with beefy dual-cores sometimes have trouble, nevermind today's netbooks and nettops.
But Adobe is now attempting to address the issue with Flash 10.1, which now available as a beta release. Have they been successful and made a version of Flash well worth downloading, or do they still have some work to do?
Supported GPUs
With Flash 10.1, Adobe allows for decoding of H.264 encoded flash video to the GPU. The theoretical advantages of this are fairly obvious. It has long been know that playing high-resolution video of any kind is very difficult without using a GPU even when a very powerful processor is used, and Flash is no different.
Currently, Flash 10.1 is supported by any Nvidia card built at the G80 line. This means that everything from the Geforce 8 series except for the GTX, GTS, and Ultra is supported, as well as all new GPUs. This includes Nvidia's Ion graphics, which is good new for small PCs.
On the AMD side, all HD4000 and HD5000 series GPUs are supported, as well as HD3000 series integrated GPUs (but not 3000 series video cards). Both Nvidia and ATI state that the newest available drivers fro their cards should be downloaded in order to support Flash 10.1.
Intel's modern integrated graphics solutions should also work with this update, although Intel has not announced any official list of what will and will not support Flash 10.1.
The Results
Flash 10.1 was, when it was announced, greeted with both joy and skepticism. In theory it would help tremendously, but some scoffed that Adobe's Flash is simply inefficient no matter what it is tasked with doing and that GPU acceleration would also be fumbled.
Fortunately, that has not been the case. Numerous looks at the beta of 10.1 have revealed significant improvements when using Flash 10.1 as compared to Flash 10. I tested it first hand using a Lenovo Q110, which is a nettop with Nvidia Ion graphics. My tests found that Flash 10.1 made it possible to view both Youtube HD and Hulu HD content smoothly, while using Flash 10 made both entirely unwatchable. It seems that Adobe's hit the ball out of the park.
With that said, it is important to remember that this is still a beta. Some users have noted that their GPUs do not seem to be working in spite of their support being listed. Flash 10.1 won't be reach its final release until early 2010, so until then there are bound to be a few glitches.
Where to Download
If you want to download Flash 10.1 and see the results for yourself you can visit the Adobe Labs website for Flash Player 10.1. Be sure to read through the instructions before installing, as doing otherwise may foul up the installation and cause Flash 10.1 to not work as well or at all. Personally, I recommend that anyone with a supported GPU download it as soon as possible. The difference in performance is impressive, and everyone should see it for themselves.