Kinetic Surround Sound: 5.1 Surround for Home Theaters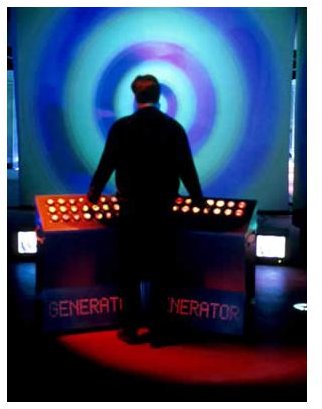 An Overview of Surround Sound Technology
The very first use of surround sound is credited to Disney studios in 1940 for their film Fantasia through a technology they called fantasound. Surround sound technology is sound reproduction in three-dimension through the use of extra speakers. The advancement of today's digital surround technology is in the form of DTS® Surround and Dolby Digital Surround®, both patented technologies of companies with the same name. Sony also has been the latest entrant into the digital surround sound arena with its patented Sony Dynamic Digital Sound® (SDDS). All three technologies use different techniques to produce the life-like surround sound; However, they tend to present near equal results with one having a slight edge over the other in some domain of sound reproduction.
You must seen have seen present day surround sound speakers labeled as 5.1, 2.1 or 7.1 and Dolby®/DTS® enabled. This simply means that your speaker is able to reproduce sound through either one or both of these technologies. Now, let's get into what causes the names of 2.1, 5.1, or 7.1. The names 2.1, 5.1, and 7.1 simply indicates that the speaker system comprises of two, five, or seven speakers with one dedicated subwoofer to handle the bass audio frequency range. The 5.1 surround sound may also be referred to as 3-2 stereo; the term 3-2 generally refers to three front speakers and two rear speakers. However the 2.1s are known as the virtual surround sound speakers because of their ability to produce the surround effect with use of just two speakers. The 7.1 channel surround is a set of eight speaker channels, commonly arranged as two speakers at the front left (L) and two at the front right (R), one at the center (C), two at the sides again left and right, two speakers at the rear left and right, and the one subwoofer for bass.
5.1 Kinetic Surround Sound Systems - Range of Speaker Systems
Speaker Sound Systems from Kinetic Audio have been on the market for more than a decade. The company provides a variety of quality home theater systems and audio equipment for every budget. Under the ready to use 5.1 surround sound, you can buy Labyrinth & Trapezium that carry up to three years warranty with customer support.
If you do not wish to spend much, you can select individual subwoofers, tweeters, and speakers within your budget and assemble them to suit your mini theater or living room. Check out the current-range of audio equipment at Kinetic Audio before buying anything.
Note: There are many companies that produce FAKE speakers but market and sell them under the brand Kinetic. Authentic Kinetic speakers generally carry warranties extending to three years. Please check kineticaudio.com for details. It is recommended that you do not buy any reputed brand speakers from mobile vans, parking lots, or roadside stalls. I highly recommend you buy Kinetic or any other reputed brand speakers from authorized resellers or from stores that offer you the warranty.