How to Create a Blu Ray Movie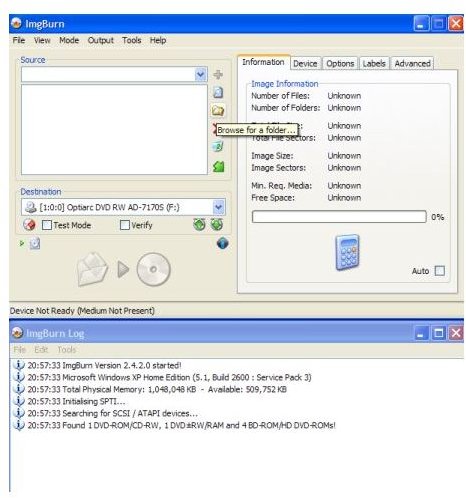 Since Blu-ray recordable discs are becoming more and more popular, not only as movies are released for rental on Blu-ray discs (usually as a special post-release of the original DVD) but also to store family movies for your own collection. Hence, you might find this article interesting if you don't have a clue on how to burn a Blu-Ray Disc Recordable (BD-R); it is an extremely easy process and can be done with some freely available software.
In this article we will look at how to burn a BD-R by using Imgburn, which is available for download here. You can use any other available software as the process is somewhat similar, such as Nero for instance (which you need to buy).
Please refer to this article for how to rip a blu-ray movie:
Brighthub: How to rip a Blu-ray movie
Burning a Blue-Ray disc with Imgburn
Remember that copying rented Blu-Ray discs is illegal; you can however create a backup of the original disc you bought for storage purposes. In this guide we will be using the "folder-rip" method; this essentially means that you will have ripped your disc to a folder on your computer already. Again, you can refer to the above article if you don't know how to do this.
First insert the blank disc into your Blu-Ray burner. Open "Imgburn" and go to the "Mode" menu at the top; select "Build" for this purpose. The program will show any available information in the right-side window.
Now you can select your previously ripped folder in order to start the burning process. Look at the image below for where to do this. After you've selected your BDMV folder Imgburn will show any relevant information, such as size and number of files, in the right-side window.
The program will show some warnings in case you haven't selected some disc-compatibility options, such as UDF file system, and also prompt you to write a name for the volume you are about to create. Click yes when the warnings appear and type a Volume name should you wish to do so. Click "OK" at the last information window displaying all size and sector information.
Start the burning process by clicking on the big "Build" icon at the bottom. The process will take anything from 30 minutes to an hour, depending on processor and computer speed. You can verify if the disc is readable and you should be ready to go.
That is all it takes. You can now test your disc into a home-player or on your computer's blu-ray player. Happy viewing.