How to Record TV on Computer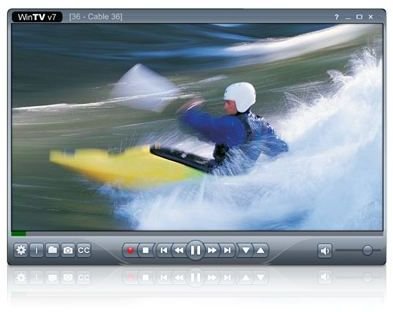 Introduction
We have already covered watching TV on your computers. If you remember, we have looked at the two options, which were watching TV with a TV card and watching TV on the Internet. Now we will take the first option, a TV card installed on our computer (it doesn't matter if it's an internal card or an external - USB - card), and take it a step further by recording TV shows.
How to Record TV on Computer - Windows XP Home/Professional
Windows XP releases, both Home and Professional, do not come with a media center program. There are many media center programs available on the Internet, both free and commercial and they provide the ability to record TV programs out of the box. However, we will go with a different solution here in order to reduce the resource load on our computer.
The solution is to go to your TV card manufacturer's website and download the TV recording program. Almost all of the TV cards come with a driver CD (like any other hardware) which also includes its software for watching TV. This software also includes the ability to download program guides and schedule recordings. An example would be Hauppage's WinTV 7 software, which comes with a complete set of drivers plus supports parental controls. These programs are lighter compared to the complete media players. (Of course, if you have a powerful computer, you can go with a media center.) For Windows users, this is the easiest reply to the how to record TV on computer question.
Screenshot from Hauppage WinTV v7, https://www.hauppauge.com/site/support/support_wintv7.html
How to Record TV on Computer - Windows Vista and Windows 7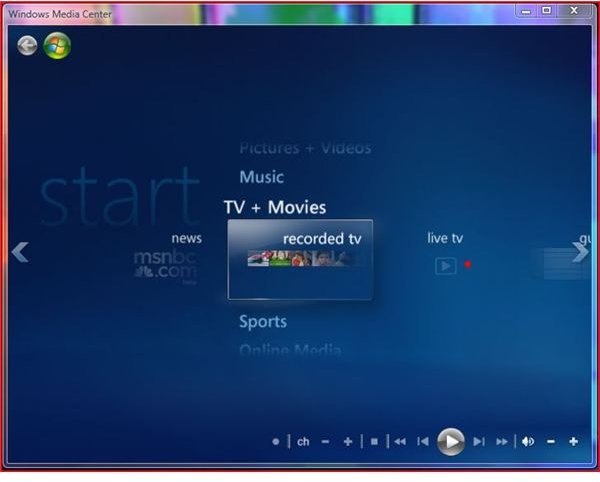 Windows Vista and Windows 7 have their own media center programs that are installed by default in Home Premium versions, meaning that the people at Microsoft heard your question about how to record TV on computer and answered that: If you have Windows Vista Home Premium or higher (and a TV card of course) then you're already done. Open up your media center and go to the TV + Movies and select Live TV. Click on the record button (the small red circle to the left of "ch") when your show is on the air. To schedule a recording, go to TV + Movies and click "Guide." Find the program which you want to record and right click on it. Select "Record" and you're done.
How to Record TV on Computer - Linux
If you want to record TV on your Linux computer make sure that your TV card is recognized and installed properly, this is almost 99% of the job. Then, using your package manager, download MythTV (or XBMC or any other media center or PVR program of your choice). These programs allow the ability to download TV guides and schedule recordings the same way as their Windows equivalents (and I believe they are better performers).
If you want to go further than a basic "how to record TV show on computer" question, then I strongly recommend you to explore the MythTV and XBMC I have just mentioned.
Conclusion
Watching TV on your computer and recording it is very enjoyable. Not only won't you miss anything but you also put your computer in the middle of your entertainment center. If you plan to purchase a computer in the near future, or are considering upgrading, I suggest you to put a TV card on your hardware list. This need not to be an internal PCI card, that there are very good TV cards in the market for laptop users, which are very good candidates for desktop users as well.
References
Source: Author's own experience.