Netflix Explained - Tips and Tricks, Video Game Console Tweaks and More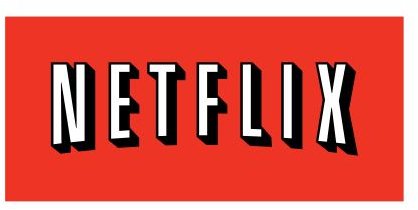 Netflix is an amazing service that not only mails DVD and Blu-ray movies directly to your home, but also allows online streaming of movies and TV shows directly to your computer, video game console, or even some smartphones. Regardless of how you utilize their offerings, there are some technical considerations that could improve your overall experience. If you are considering a subscription, new to the service, or just wondering if you could be getting more out of it, there's something for everyone in this guide.
Netflix 101
Here at Bright Hub, we've established a special section just for featuring our best and most popular Netflix-related content. You can learn more about the various ways you can use Netflix on other devices like game consoles and smartphones. There are also quite a few tricks and shortcuts you can use to get more out of the service.
If you are new to this service and want to know what you can expect as a subscriber, then it never hurts to learn more about what you're buying into. Discover what devices support streaming video, and also find out about your options for DVD or Blu-ray, since Netflix can handle both. Is it worth ditching your cable or satellite service for a subscription to Netflix? Some people think so.
Tips and Tricks for Using Netflix
You should take the time to explore the Netflix menus and see what kind of options are available. Going through the vast selection of movies and rating them will help the system to find you better recommendations. There are also some technical issues you may encounter that can hinder your experience. Learning your way around the system is the best way to get your money's worth from this online streaming service.
The Best Netflix Streaming Devices
There are many different ways in which you can watch streaming content from Netflix. It used to be only for your computer, but has since expanded to video game consoles and handheld devices. The problem is that performance is not the same across all mediums, so you may want to know which ones work best and what to expect from other delivery methods depending on the hardware involved.
How to Watch Streaming Movies on Your TV or HDTV
So you want to watch streaming movies on your TV, but aren't sure how to go about it? Netflix is simple to use, but there is a bit of setup involved and this can be confusing to those without technical skills. Learn more about how to setup your TV, video game console, and other devices for online streaming so you can watch your favorite movies and TV shows.
Keyboard Shortcuts for Online Streaming Video
If you are watching Netflix on your computer, you may wish that you had a remote control like you would on a TV. Knowing the right keyboard shortcuts will fix this problem. You can do simple stuff like pause the video or make it full screen, but did you know there are options for showing video and audio performance, like the framerate? You can control the volume and everything else with the keyboard, and that's great for users with wireless input devices.
Netflix for PlayStation 3 Owners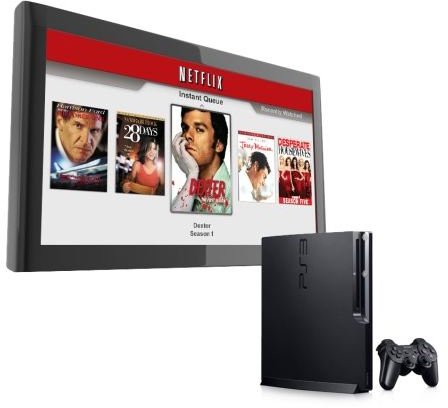 If you have a Sony PS3 video game system and subscribe to Netflix, you can download a program that lets you stream video directly from the game console. This allows you to use the same audio and video settings as used for your games, and therefore you can gain access to a lot of HD content like movies and TV shows. Best of all, it's a free service if you already subscribe.
Recommended HDTV Settings for PS3
PlayStation 3 owners with HDTV's should make sure they are using the system to its utmost capacity by tweaking the audio and video settings. This will not only make games look their best, but will also help when watching movies on DVD or Blu-ray, and when streaming video via Netflix. You'd be surprised how much difference a few little changes can make, and it can all be done from the main menu on the PS3.
What You Should Know about Netflix and the Nintendo Wii
Although Nintendo Wii owners have the option to use Netflix for streaming via the game console, it's really not the best way to go about it. The main reason is that the Wii only supports up to 480p, so you will be missing out on all the true HD content available online. Given the limited graphical capabilities of the Nintendo system, you should consider other options like the Roku if you want to stream movies to your HDTV.
How to Get Better Graphics with the Nintendo Wii
Although the Wii isn't the best option for watching Netflix, this may be the only option for a lot of people. If this is the case, then there are at least some changes you can make that will improve the picture quality of the Wii's video output. This will make some games look better, and will also improve how your movies look and sound. All you have to do is know where to look in the system menu and what options work best.
What to Expect with Netflix for Android
Some Android phone users can enjoy Netflix live streaming on their phone or tablet device, but only if their model is supported. The biggest drawback to this, as you might expect, has to do with bandwidth limitations. Sometimes cell phone service is too spotty to get a decent video stream for a full length movie. It may be great for watching short YouTube videos, but isn't so reliable for longer videos. Even so, the app is free to download so it's worth trying.
Netflix for iPhone or iPod Touch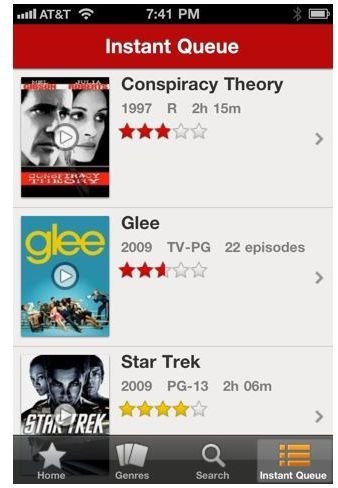 If you have an Apple portable device like the iPhone or iPod Touch, you will be pleasantly surprised by how well Netflix works on them. It's even better when you enable the Wi-Fi connection at home or anywhere wireless Internet service is available. The app is free to download from iTunes and definitely worth having. It's even better on an iPad with the larger screen.
Netflix and Windows Media Center
Windows Media Center is a great multimedia feature found in some of the higher-end versions of the Windows operating system. It allows you to turn the PC into a full featured home entertainment center, so naturally you'd want Netflix to be a part of that system. Combine this with a large display and you won't even need a regular television any more.
How to Hide Your 'Recently Watched' History
Netflix will keep a history of whatever movies you have watched, and this can sometimes be a problem when you share a home account with others, especially children. You may not want to see what cartoons they've been watching and you definitely don't want them to see what kind of stuff you and the wife have been watching after the kids went to bed. There is no simple way to completely clear your history, but there are some tricks you can use to hide some of the titles.
Have you ever wanted to know how to record video from Netflix like you can with a DVR? Since the video and audio content streams online, it doesn't actually download into one big file that can be copied and moved around. Instead, you'll need some specialized software designed to capture streaming content so that it can be saved. Just be aware of the legal ramifications of doing so, and never share the videos.
How Do You Netflix?
How are you watching Netflix at home? Is it on your desktop or laptop computer, or maybe even an iPad? I use it mainly on my PS3 connected via HDMI cable to a 1080p HDTV and am continually amazed by the large video selection and how great it looks. If you have any questions or comments about these articles or would like to know more about how Netflix works, please use the comment section below.
References