How to Make My HDTV Accept Wireless Video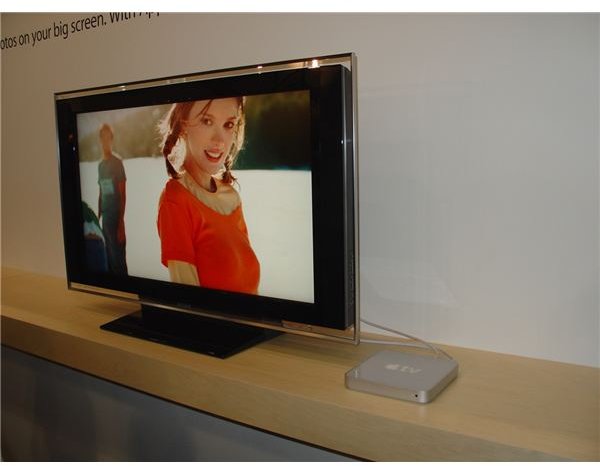 Over the past several years, a number of exciting technological advances have made their way into the world's living rooms. One of the most exciting of these advances is the ability to stream video to TV without the need for a mess of tangled, ugly wires. Getting your TV to accept streaming video can be difficult, however. The purpose of this article is to explain clearly how to make your HDTV accept wireless video. Depending on your TV and other equipment, you can take multiple paths.
Note: If you're interested in streaming TV or movies directly from a laptop or other device, read this article: How to Stream Internet Movies and TV to your Home Television Set
Some of today's TVs are able to directly connect to the internet via an ethernet cable, but this is somewhat uncommon. In addition, the
TV often cannot connect to a wireless network on its own. This means that the user must have a way to interface with the wireless network in order to take advantage of wireless video. There are several devices on the market that allow users to do this quickly and easily. These devices are called Digital Media Receivers, or DMRs. Users connect these devices to the TV via a cable - generally HDMI for HDTVs - and set up the device to connect to their wireless network.
There are several popular high definition DMRs on the market, including the Apple TV, the Slingbox HD, and the D-Link Wireless HD Media Player. If you already have an XBox 360 or Playstation 3, you can stream wireless video to your TV without an extra media device.
Image: Wikimedia Commons - Apple TV and Sony Flatscreen
How to Stream Wireless Video using an XBox 360 or Playstation 3
In order to connect your Xbox 360 to a wireless network, you will need to purchase an adapter. The Playstation 3 is wireless-ready, which means it connects to the wireless internet without an adapter. If you want to stream video from Netflix, however, you will need to get the Netflix disc.
Users can also stream media directly from a home PC to the XBox 360, which can then play the videos on your HDTV. The most popular method of doing this involves using Windows Media Player. The process is explained step by step in the following Brighthub article: Guide to Setting Up XBox 360 as a Media Center
How to Stream Directly from your Laptop
If you have a laptop connected wirelessly to the internet, it is possible to wirelessly stream videos to your HDTV. To set up laptop-to-TV streaming, just plug in the appropriate A/V cable to your laptop.This method has some problems, however: very few laptops have HDMI ports. If you aren't using an HDMI cable, the video quality will be compromised and of lower quality than a typical HD video. If you do choose to connect a laptop and don't have an HDMI port, there are several A/V cable types available.
One option is a DVI to HDMI cable, which converts output to the HDMI format so that you can connect to your TV. You'll still need a DVI cable to connect to your laptop, however.
If your laptop doesn't have either an HDMI or a DVI port, the next best option is VGA, followed by S-Video. Most HDTVs have VGA and S-Video ports, but make sure to check out which type of port you have before buying a cable. This information should be specified at the port itself or in your user manual.
Quality Concerns
The biggest problem with streaming, even after you have made your HDTV accept wireless video, is that the quality is lower than that available from Blu-Ray or digital cable. Online video quality is usually not high definition, although this is likely to change in the near future.
Sources