What Should You Expect from TV Stations That Broadcast on the Internet?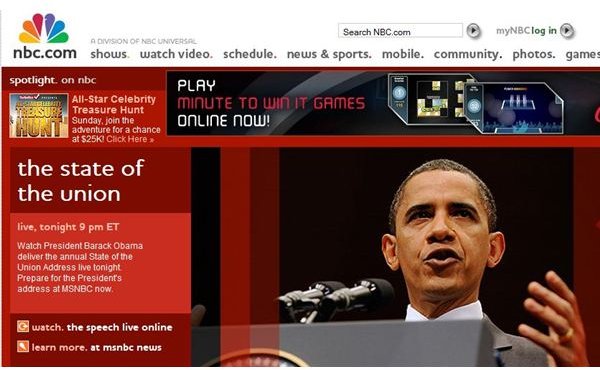 First let's be clear about one thing. The TV stations covered here don't broadcast over the Internet in the true sense of the word. In other words, you'll not receive a full broadcast like you would receive over your television set.
What most of these television stations offer over their websites are certain popular TV broadcast programs and in some instances, programs created exclusively for web viewing.
Generally, most television stations `broadcast' over the Internet for the sake of brand visibility and web presence and some even have a shopping section to promote their products (DVDs/ mugs/ T-shirts).
The upside is you may get to view some programs you may have missed over television if you have an Internet-ready home theater setup. But don't expect these sites to be a substitute for TV viewing.
To give you an idea about what to expect, let's look at three well-known TV stations that broadcast over the Internet.
NBC
At the main page you would want to click on the Watch Videos tab and you'll be presented with a list of current shows, online originals, recent favorites and classic shows.
Videos of the shows offered fall into two categories – video clips (previews of shows) and full episodes. Not all the newer shows offer full episodes, but I was impressed when I clicked on Alfred Hitchcock Hour. There were three seasons of full episodes aired between September 1962 and December 1964. I can't view them though as the service is only available to viewers in the USA.
However, if you want to watch full episodes of recent shows (as recent as a few days ago) you can try your luck at the Home page at the New section and look for Full Episodes.
Since you've come all the way to NBC's site you would not want to miss NBC's web exclusives. There's much to explore over at NBC's site and you run the risk of being distracted if you're in the midst of important work.
CTV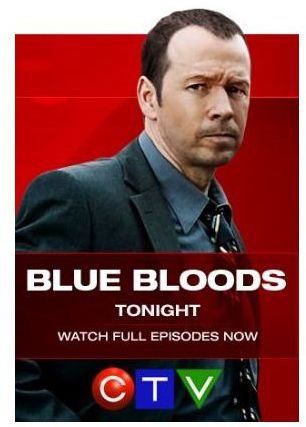 CTV, Canada's largest private broadcaster reaching about 25 million TV viewers a week offers news and entertainment programs at its website.
At ctv.ca you can click on the Shows tab to see the list of shows the network offers – Desperate Housewives,The Vampire Diaries, CSI and so on.
Clicking on the Video tab will fetch you about the same list but this is the section where you get to watch full episodes you may have missed over television. There's also the Latest Episodes Online section where you get to catch episodes that had played a few days back on television.
You'll also be delighted to learn that you can watch shows at shows.tv.ca no matter where you are in the world.
BBC iPlayer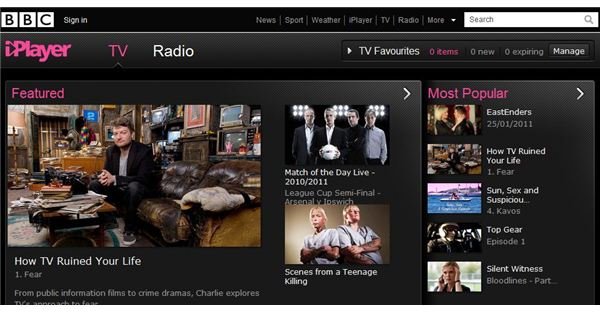 BBC iPlayer is the online version of BBC's television programs. But then let if be known that viewing of its programs is limited to web visitors in the United Kingdom.
Navigating the BBC iPlayer site is a no-brainer. Just choose the TV channels listed on the left and click on the programs available for viewing. Programs you can't view are grayed out and listed as not available. At any rate, if you're in the UK and are looking for a wide variety of programs to watch online BBC iPlayer will not disappoint you.
As you can see from the above, programs offered by TV stations that broadcast on the Internet are limited. At best, they would only serve the needs of those who missed an important episode of a favorite show. Also if you don't have a high-speed broadband Internet connection, chances are you're not going to enjoy uninterrupted viewing of your favorite programs.