A Buying Guide for 42-Inch LG LCD TVs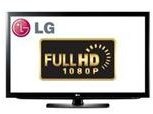 So, Why Choose LG?
As I have mentioned in some of my other LG LCD TV buying guides, LG is a terrific brand to go with when purchasing a new TV. Why? Three reasons:
Quality - they are well known for their build quality. LG's products are built to an extremely high standard and won't let you down.
Innovation - LG TVs are always at the forefront of innovation in their field. With regard to TVs they're constantly introducing new features and technologies while improving current ones
Resale Value - Because they are so well known and are of great quality, LG TVs hold their value really well.
For these reasons, you should definitely take a look below at my guide on buying a 42-inch LG LCD TV!
LG Model LD450
This is a fantastic TV which is well worth some consideration from buyers in the market for a new 42-inch LG LCD TV. It's truly a great example of a grand viewing experience and will suit most users down to the ground. It is a little dated but still offers many of the features you'd expect a current model to have.
It sports a 1080p HD LCD screen with great colors
Operates at a slightly low frequency of 60Hz but that shouldn't put you off as image quality will still be spectacular
Has plenty of input and output ports for your consoles, HD cables and sound systems
Looks fantastic and can be easily wall-mounted
Currently, the retail price is around $699 but because it's over a year old, there is an abundance of second hand units available that are in great condition for around $450. Check them out on Amazon.
LG Model LD520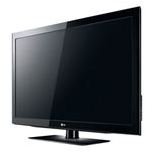 This is a great looking TV operating with the smooth LG TruMotion 120Hz. It's small enough for your average apartment living room yet doesn't look puny and has such a great display, you'll truly enjoy watching HD movies and sports. The tech specs are what really make this TV great as it's simply one of the greatest available for those of us with plenty of external devices such as consoles or players.
Resolution: 1920 x 1080 (1080p Full HD)
Dynamic contrast ratio: 100,000:1
Viewing angle: 178 degrees horizontal/vertical
Response time: 2.4ms
Built-in tuner: ATSC/NTSC/Clear QAM
Audio output: 20 watts (10W x 2)
Speaker system: 2-way, 4 speakers
Dolby Digital decoder: Yes
Surround system: Infinite Sound
USB Ports: Support your gadgets!
Check it out some discounted models on Amazon for around $660.
LG Model LD550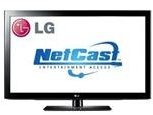 This is a more upgraded version of the LG 520 model. It has a host of new features and compatibility ports while keeping the great design and specifications of the 520 model. So how does it differ and why is it better?
Well firstly, it supports Internet applications which enable you to access the Internet and use services such as Twitter, Facebook, YouTube and NetCast right on your TV. You can also download updates and new themes for the TV's menus.
Some more features this TV has are the amazing 150,000:1 dynamic contrast ratio for more exhilarating and breathtaking colors and much darker blacks, two USB ports for connecting external drives and devices for playing back MP3 audio, JPEG photo, and DivX HD videos along with four HDMI input ports for consoles and set-top-boxes!
You can pick it up for $999.99 on Amazon.
Screenshots by author courtesy of Amazon