The Best Garmin GPS Units for All Budgets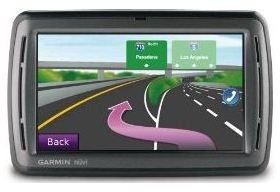 Introduction
Garmin is a great choice for GPS units because it has possibly the best navigation software out there. It has a great database of points-of-interest and the user interface is also very good. On the really high end Garmin models, the addition of an excellent speech recognition means that the device can be run entirely through voice commands. This is especially a benefit when you want to do things on the fly, such as change the destination, without needing to stop for it.
But there are a lot of Garmin options that are available. Which one should you buy? I've decided to list the best in three categories: high, medium and low-price. Depending on your budget you can pick which option works best for you.
Best Garmin GPS – High Price Option
Typically the Garmin Nuvi 885 goes for just under $600, but it is currently available (as of 2/22/10) for $256.75 on Amazon.com. Those lucky enough to read this should jump at this opportunity, because you are getting a high-end option for a mid-range price.
Featuring a 4.3 inch screen size, the Garmin Nuvi 885 comes with speech recognition which makes its navigation software the easiest to use. The navigation software comes preloaded with the City Navigator NT maps for North America with over 6 million points of interest. Additionally, it has an MP3 player, games, a photo viewer and much more. Real-time traffic information is available by adding the traffic receiver option (885T) – this feature requires a monthly payment. It also features an FM transmitter and Bluetooth. There is the option to add MSN direct service. The Nuvi 885 comes with lane assist. (Note that the 885 comes with all of the features of the 765 discussed below and additional ones.)
Best Garmin GPS – Medium Price Option
The Garmin Nuvi 765 also features a 4.3 inch screen and has Bluetooth. It also has a photo viewer and MP3 player, and it even has lane assist. Therefore, in many ways it is similar to the higher end Garmin 885. The only major difference is that the Nuvi does not have a voice command/speech recognition interface. (Thus, you will have to make a stop in order to change instructions.) The 765 does not come with games. The options for traffic receiver ('T') and MSN direct are available here as well.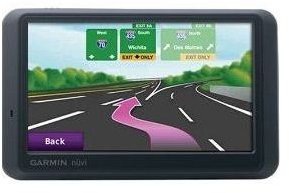 Some of the other features of the 765 include a 3D buildings feature which can reference and render buildings on the map as well, and with its Automatic Time Zone transition, there is no need to adjust the time as you travel. The "where's my car?" adds to the existing "where am I?" feature by automatically marking the spot where the GPS unit is taken off the mount.
Available on Amazon as of 2/22/10 for $219.99. (Note that the 765 comes with all of the features of the 265 discussed below and additional ones.)
Best Garmin GPS – Low Price Option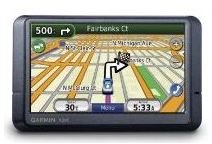 Garmin Nuvi 265 is another Bluetooth enabled variant coming with a 3.5 inch screen. There are the pretty standard options of adding Traffic Receiver ('T') and MSN Direct service. What sets the Nuvi 265 apart though is that it comes with lifetime free real-time traffic updates from Navteq. (This is something that is not available on the other two devices listed above.) It also features a World Clock, currency and measurement converter and a calculator, making it a pretty handy device for travel apart from hits intended function. It also comes with a MicroSD slot for storage, allowing you to add maps. The "where am I?" feature instantly lists all of the emergency services nearby.
Here are some excellent resources:
What are the Top Garmin GPS Models?