Criteria for the Most Challenging Geocaching Sites: Getting There Physically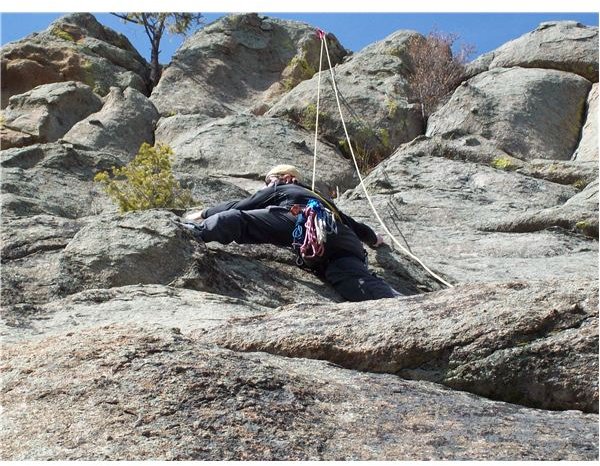 Stay Fit for Where the Journey Might Take You
So, let us move on to the second factor regarding the most challenging Geocaching sites, the physical trials inherent in this activity when the cache isn't merely hidden on the side of the road for a "cache and dash". Some folks want to get a workout in while they're at it and test their metal with natural obstacles, rugged terrain, or long distance hikes. The bounty at the end of the coordinates you decipher might be a long journey down a dusty trail or off trail for some bushwhacking.
Some rocky terrain can be grueling especially when you're talking about steep elevations. The most extreme geocache sites might even call for some intense mountaineering/rock climbing/spelunking gear and the skills use them to accomplish the task. The bottom line is you have to be physically fit and willing to accept the risks associated with some of these more dangerous quests.
You might have the exact coordinates on your geocache but you're going to have to rappel down a cliff to get to it or 40 feet up a tree. Also in this demanding category are the water hazards you might encounter. This means you'll sometimes have to swim across some body of water. In some cases a boat or even some scuba gear might be necessary depending upon whether the stash is on an island or submerged. Night caching just might be the thrill you're looking for too. For that you follow a series of geocaching clues and are tipped off by reflective strips which lead you to the final location. Stumbling around in the dark is always an intense rush.
Climb, Rappel, Swim, and Dress Appropriately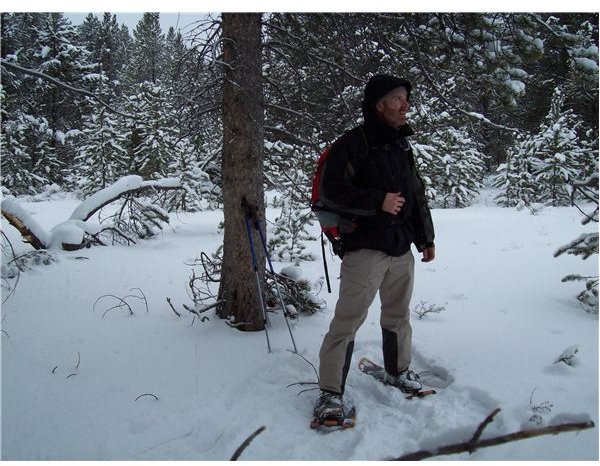 You might even need some body armor if your cache is in an active combat zone (just kidding on that last one). We never got to do any geocaching with the outdated GPS devices the army gave us while we patrolled the streets of Bagdad. But there is geocaching to be done on Antarctica and the Arctic Circle and my hat is off to you if you have reason to be there and you want to break out your GPS device for this. Incidentally, if you are planning an expedition into the mountains when they're beset with winter, be sure and read the series Snowshoeing: A Superb Winter Fitness Opportunity. You'll learn a great deal about this wonderful winter time travelling mode including how it keeps you fit on more levels than you might think plus how you should dress using the layering system and what to pack. Reading that will also clue you in to how many layers Bright Hub is working on too.
Just to show you what I'm talking about, take a gander at the cache known as Are You Experienced? (Jimmy Hendrix fans) which is only possible for class 3 or 4 climbers with experience on loose rocks. Try this one if you're ever in this part of California and you have the requisite skills. Another prime example is the Myotis 100 (Irish Wilderness) Cache in Missouri. This 20 mile trek involves at least an overnight backpack and is also a 5 star for the mental agility you will need.
Alright, so now we've explained some of the most challenging factors you might encounter and have to overcome on a demanding geocaching expedition. And of course, for the supreme test, the hardest spots are going to include both of the mental elements we talked about in the first article and the sheer physical fitness required and explained above. The rest of the articles in this series are going to detail where and how to find these kinds of geocaching places for those wanting a good challenge a few superb locales in the Western United States.
For each of these articles, I'm hoping any local geocachers who think they know more difficult spots in your neck of the woods would kindly leave a comment below with a few details about it. Although these areas are thoroughly researched in the hopes of bringing you the best results, there is no substitute to the folks on the ground there that know their own backyard better than anyone else. Let us begin with the Sunriver area in Central Oregon in the next article.
This post is part of the series: Advanced Geocaching for the Utmost Challenges
If you're looking for the geocaching sites that will challenge and defy you then this resource is for you. The criteria and rating system that characterize the most demanding mental and physical aspects will be explained and then a few of the best locations across the U.S. are detailed for you.