Best Easy Use GPS - User Guide to Choosing the Best GPS for Ease of Use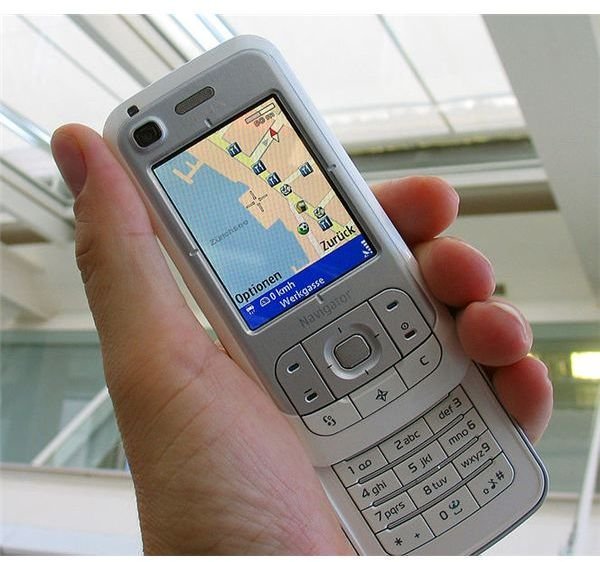 What is an Easy to Use GPS Unit?
When it comes to the GPS units, most people, especially youngsters, go for a GPS device rich with features. As technology improves, GPS vendors try to include more and more features into a single GPS unit. In most cases, these are features that users may not even need. A feature rich GPS unit offers more than basic GPS (tracking, navigation, and sometimes mapping). These features include iTunes, cameras, MP3 downloads, music on demand, video on demand, several other downloads, Google maps or some other mapping software, and countless other features.
The question to ask yourself before you buy a GPS unit or a cellphone with GPS is why you need the GPS set. There can be several reasons: basic tracking, navigation, obtaining traffic information, keeping an eye on your children, observing the movements of your staff, or protecting your assets. The reasons are endless. You may want a GPS unit for playing games such as golf or geocaching. You may need a GPS unit for helping you fly or fish.
You need to make it clear in your mind about what you need. Once you know why you need the GPS unit, it becomes easy for you to start searching for the best easy to use GPS. The most important factor here is that the GPS unit you buy should be able to satisfy your needs without giving you a hard time (think: figuring out how to operate the device or how to reach the menu to access the data you need). Let us check out some examples so that it becomes clear on how to choose best, easy to use GPS devices.
Examples to Help You Select the Best Easy to Use GPS Devices
If you need a GPS system to know your location and help you reach places, you will have to look for GPS devices that offer tracking and navigation features. Almost all GPS devices offer these basic features. Once you find some GPS devices that appeal to you, you can further look for enhancements such as how the device will offer you data in case of weak signals or GPS signal blackouts. The device you are looking for will probably need to have a DGPS for offering more accurate data. Once you are satisfied with the list of GPS devices, the first thing to look is how the machine operates. Is it a touchscreen or does it employ a keypad? If it is a keypad, what is the layout and how easy is to navigate through the menu to get the data required? The same questions should be asked in the case of a touchscreen. How much pressure does it require before it accepts your command? After first considering these factors, you can go for additional features if you wish.
If you want GPS devices to protect any fixed object, you will need a GPS transmitter that will sound an alarm in case the object is moved from its place. Again, you need to consider how easy is it to deploy the GPS unit and connect it to the alarm. Once you figure it out, you may also want to know where the object is in case it has been moved. For this, you need to have software on your computer or smartphone that helps you track the movement of the object. You need to check out the ease of using the tracking software if you do not wish to rely on the service provider. Other than assets, you may also wish to use the GPS device to track your kids or pets.
If you wish to safeguard your child, you will give him/her a very simple GPS transmitter that has few buttons but where you can easily explain to the kid which button to press when she/he is lost. Of course, your kid would be happy if his/her GPS transmitter has some buttons that allow him/her play music or watch videos but then she/he should have a clear understanding about the different keys on the GPS device.
As said earlier, there are several uses of GPS devices. To get the best easy to use GPS device, focus on the most basic need why you need the device and if the device is able to offer you these needs without confusing you. Once you figure out how convenient the GPS device is for your primary needs, you can look for additional features and how easily you can access these additional features. Keeping this fundamental point in mind while purchasing, you are sure to procure the best easy to use GPS device.
Image Credits