Garmin Handheld GPS Maps - Everything You Need To Know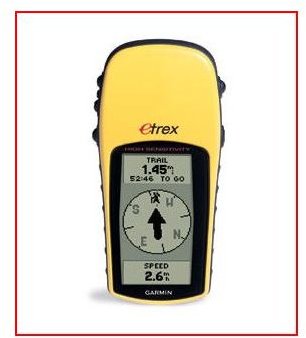 GPS Evolution to Digital Mapping Capabilities
Whether you're using your Garmin to navigate roads and highways, off road, on the trail, or even blazing and bushwhacking, tracking your location on your GPS screen is a priority. Garmin handheld GPS maps are the digital representation of the lay of the land which can be very basic or highly specialized. Different Garmin maps can include icons for Points of Interest (POIs), trails, detailed descriptions, contours (to know the exact vertical constitution of a hill or mountain), and symbols for man-made objects which can help you avoid falling into something like an abandoned mine shaft.
Although it can be enriching to get lost once in a while by seeing your position from the perspective of the old adage "you have to lose yourself to find yourself" or by the other and less known definition of lost; "seeking alternative destinations"; if you own a GPS you probably want to know exactly where you are. The older GPS models and the inexpensive models give you only the coordinates of latitude and longitude and then you'd have to study and transfer those coordinates to an old fashioned paper map. Without that map, those numbers were basically meaningless to you in terms of orienteering.
Garmin Maps: Gateway to the World
The Garmin cartography department is constantly working to improve the quality of their maps and to update them when conditions on the ground change. And some models can also upload the exact satellite view of the land like you see on Google Earth. In order to know how to update the Garmin maps, you already have which is most important to navigating cities, towns, and highways, check out the great article which already covered those basics.
How to Update Garmin Maps is a handy guide which will give you detailed instructions about how to connect your Garmin GPS to your computer in order to access Garmin's website to download maps and check for updates to the maps you already have. When connected, the GPS unit and the Garmin website know everything about each other and interact like old friends having a conversation that goes something like this; "do you have this", "no", "oh you need this, take it, here you go." The final article in this series will provide you with additional information about adding maps to your Garmin GPS.
Anoter great article on our site is Where to Find Free Maps for GPS - Garmin, TomTom and Others. This is an excellent trove of information guiding you to free maps that are a hybrid of aerial photography and topographic maps. You will also find directions in this article on how to get free maps for U.S. National Parks like Yosemite and the Grand Canyon that are loaded with visual images, audio, and POIs. Be sure and check out what's available free before you pay for something unnecessarily. The second article in the series I've written for you right here will contain an additional, comprehensive reference regarding downloading free maps exclusively for Garmin devices.
Find out what you need to know about Garmin MapSource for all your mapping needs in the next article in this series by clicking the link below.
This post is part of the series: Garmin GPS Maps Tutorial
Find out everything you need to know about the large variety of Garmin MapSource, Garmin GPS maps, including Topos, and how to download and access them in order to get exactly the right Garmin handheld GPS maps catered to the specific Garmin device you own in this five part series.