Blackberry Map GPS Software - Convenient Portable Navigation Applications for Real-Time Directions, Maps and POI - Includes info on amAze GPS, Nav4All, TeleNav GPS Navigator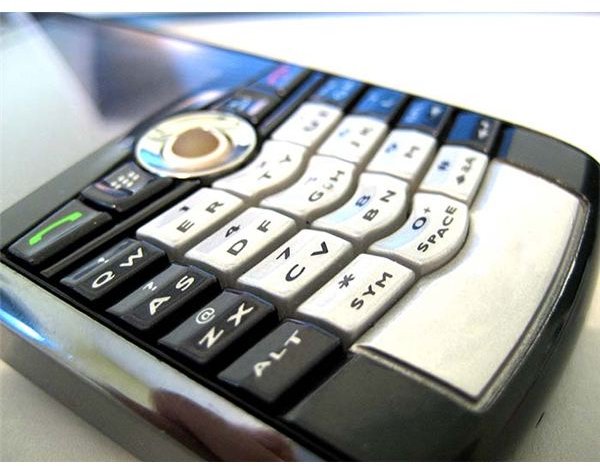 What does your Blackberry need to run Map GPS software?
You can have two types of GPS for a Blackberry. You either have a built in GPS receiver or you will need an external Bluetooth GPS receiver (but your Blackberry must be compatible) and may require an SD slot. If your Blackberry does not have an SD slot, you will need to download your maps (GPRS) from the Internet at a monthly cost. With an SD slot, you can store maps on your device by using SD compatible media cards.
There are three types of Blackberry Map GPS software: Navigation Software, Mapping/Field Navigation software and GPS enabled tools. Review the following sections to help you determine which applications are best for you.
ne which applications are best for you.
Navigation Software
TelNav GPS Navigator
Available only in North America, this Blackberry map GPS software shows you the map, speed and direction you are going (for driving). It also has audible driving directions for hands free navigation (as well as text) and a Point of Interest (POI) management system for restaurants, gas stations and other locations. Other useful features include real-time traffic alerts and business listings. TelNav charges about $10 dollars a month for this service.
The software is free and available in North America, Europe, Australia along with parts of Africa and Asia. It features detailed maps, satellite imagery, voice commands and audio directions. Works with a Blackberry with built in GPS or external Bluetooth versions.
Nav4All
This is another free GPS navigation software designed for a Blackberry. It has maps for North America, Brazil, Europe, Mexico, South Africa and Australia. It is a menu driven application and text oriented with voice directions. A useful feature is that it is capable of adjusting your route if you get off track.
Mapping/Field Navigation Software
Trimble Outdoors navigation software is for creating and exchanging outdoor trips with your Blackberry. It includes applications to prepare trips on a PC. Wireless carriers/devices that support it include AT&T, Sprint, T-Mobile, Verizon, and NOKIA Available for use only in the US. For the service updates that need to be included with the software, you will pay about $5.99 a month.
Spot 4 Blackberry
This is a Java technology-based Blackberry map GPS software that includes lots of integrated map services at street and topographical levels, as well as satellite imagery (with Bluetooth GPS only). It is designed for use in the US. There is no monthly fee. It also supports getting geocaching data from geocaching.com.
GPS Tools
MapQuest Find Me
MapQuest offers this application through their website. You can use it locate friends and family if they also are using this tool. It is capable of searching for POI (points of interest), and provides turn-by-turn directions without a map. It costs $5.99 a month through Mapquest.com with 300KB of data service or $3.99 a month if data access is separate.
Sprint Mobile Locator
Offered by Sprint, this GPS tool gives real-time location of any employee, friend or relative that is connected to this service. It also gives you PC-to-phone messaging, POI and driving directions in English or Spanish. To use the service you must have a Nextel GPS or Blackberry handheld. Cost is $15.00 a month.