The Best Magellan Guide: Looking at Quality Reviews, Comparisons, Tutorials, Maps and More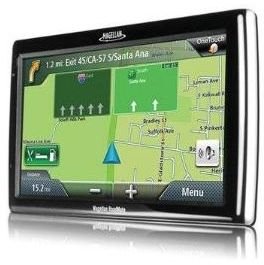 The Magellan brand is a big name in the GPS industry, users can rely on a platform of features that
are not only dexterous but also precise in delivering quality GPS data. Magellan developers are responsible for some of the most sophisticated looking units today, those which include widescreen LCD display screens of up to 7-inches (e.g. the RoadMate 1700), 2D and 3D touch screen map displays and some sleek, compact designs. The signature performance of the Magellan brand extends through all their models even though their designs are unique and fitting for different purposes.
We've cut through the intricate details, specifications and jargons to break down and present to you this amazing Magellan guide to help showcase the best types of devices for specific needs and how to fully operate and utilize all its functions. Also find out where to locate the best maps and updates, as well as the best options for outdoor excursions.
Your Top Options
How do you choose? Whether you decide to go with the RoadMate, Maestro, Triton or eXplorist, it appears you can't go wrong. But narrowing down which devices are best for you, all depends on what you are looking for and the purpose for your purchase. If you love touring and exploring new places then you could perhaps consider the RoadMate 3065 GPS unit, it has a whopping data base of over six million POIs (points of interests), which means you are bound to get information on a handful of special places for just one location. Check out our top featured devices and the exceptional service they provide for an exclusive list of functions.
Master the Use of Your Magellan
Having a little trouble whisking through the functions of your new device? We know those set of instructions that comes in the box can go so far when providing hands-on solutions in manipulating your device like a pro. We have put together some ingenious tips and advice to get you through this dilemma in no time as well perform some common adjustments.
Maps & Updates
What's a Magellan GPS unit without maps? Maps are imperative software for GPS devices, so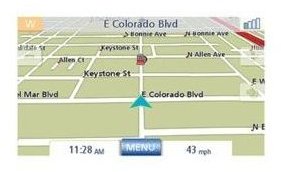 knowing where to source them is key. Magellan devices already come equipped with maps of the US and Canada, but on occasion these same maps need updating. Plus, if you are planning on traveling, maps of other countries will have to be uploaded - after all, you need to be more aware of where you are going when traveling to unknown territories.
Whether you're looking for topographic representations of hiking trails, water bodies, elevations, contour lines and such, or road maps for turn-by-turn directions, outdoor terrains, etc., there is a comprehensive source to getting those details - and lucky for you, one is right here. This Magellan guide will show you where to find all kinds of maps, the costs, details of what they provide and more.
Going on a Trip?
The following articles are recommendations for a specific list of outdoor activities, including hiking, backpacking, fishing, hunting, geocaching and even self-rescue. Get a rundown of the details and features of these devices so you can learn which are the best choices for you. Also take into consideration devices that can serve multiple purposes; for example, if you are a sportsman at heart who enjoys boating and fishing as well as hiking, then going with the Triton 2000 could be an option. It comes with a handy camera, flashlight and is conveniently compact in size, plus it has a terrific waterproof casing for very wet conditions.
References