BlackBerry Storm 2: GPS Hack Solutions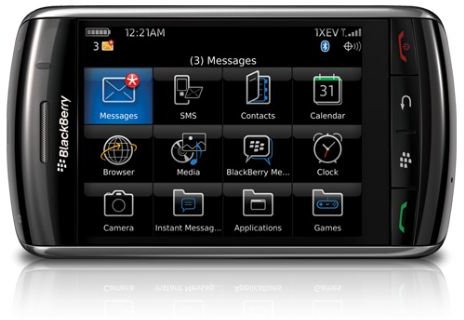 Why Hack?
The Storm 2 is a touch screen series of phones created by the BlackBerry company for Verizon Wireless. This phone features the traditional BlackBerry operating system and features, including the ability to browse the web, watch videos and play games.
BlackBerry Storm 2 GPS hacks, however, allow you to change some of the settings on your phone. Hacking involves getting around the software blocks on your phone so you can add different functionality to your device.
While hacking allows you to do more with your phone, it's also not condoned by your carrier or the manufacturer. If you decide to hack your phone, you run the risk of voiding your warranty or ruining your phone. Hacking is definitely an at your own risk type of adventure, but it's sometimes worth the risk, especially to add more applications to your device or avoid expensive fees connected to proprietary software.
Using a Different GPS System
Many people who own the Black Storm 2 want to remove the Verizon GPS block. Verizon makes you pay for the VWZ Navigator as your GPS system. With so many free GPS applications on the market, most Verizon customers don't want to pay for this service.
Unfortunately, there is no hack to get around this service. You either have to pay for the service, or you can invest in a GPS puck for the Storm. You must buy or download another type of navigation application to work with your device, and you also need a Bluetooth. While annoying, this later solution will save you money since the Verizon system is a lot more expensive that most applications.
One advantage of using the Storm 2 is that you can do more with it in terms of GPS than you can with older models like the Curve or Pearl. You may be able to just download a free application to your GPS system. While Verizon doesn't exactly like this behavior, your BlackBerry doesn't realize that it's downloading an illegal application. It just uploads the application to your device like it would any other game or application.
First, find a cheap or free application that works with your GPS system. A good one is the amAze software program, which allows you to download 2D and 3D maps and coordinates for free. You can also search for locations via addresses or keywords.
Once you find a program that you like, download it to your computer. Then, follow the below directions to upload it to your BlackBerry phone:
Install the BlackBerry Desktop Manager, if it's not already installed on your computer.
Go to Start and Programs, and open up the BlackBerry folder.
Go to the Desktop Manager.
Use a USB cable, and attach the BlackBerry Storm 2 to your computer.
Input your phone password.
Open up the Application Loader within the BlackBerry Desktop Manager.
Once the welcome screen comes up, hit Next, and input your password again.
Hit Next again. You'll now see the Handheld Application Selection screen. This shows you all the applications that you currently have on your phone.
Hit the Add button, and find the application that you want to add to your phone.
Select the file, and hit Open.
Hit Next and then Finish to upload the application to your phone.
You now have a different GPS application that you can use instead of the Verizon VWZ Navigator program.
Besides GPS applications, you can also other types of third-party applications this way.
Other Types of Hacks
While BlackBerry Storm 2 GPS hack information is helpful, you may want to do more changes to your phone. For example, you may want to change your firmware to a different network. Before you can do this, you may want to unlock your phone if you plan on using a different carrier. Unlocking allows you to use different carriers, but it definitely voids your warranty. You can get unlock codes from a variety of vendors online. Once your phone is unlocked, follow the below directions to change the firmware:
Backup your BlackBerry Storm. Within the BlackBerry Desktop Manager is a Backup and Restore option. Select this option. This keeps you from losing any important information.
Close the Desktop Manager, and go to C:\Program Files\Common Files\Research In Motion\AppLoader\.
Delete the Vendor.xml file, and run the Loader.exe file.
You'll now see the Device Application Selection page. Select all of the applications that you want to use.
Hit Next.
Go to the Advanced Button, and select the following boxes:

Delete all application data
Delete all currently installed applications.
Hit Next.
Install your new OS system..
Open up the BlackBerry Desktop Manager, and select the Restore button.
Finally, enable your phone.
References