Top Five Magellan Marine Handheld GPS Systems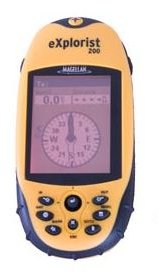 Picking a Marine GPS Device
Marine GPS systems help you plot and keep track of your course when you are on the water. These devices generally come with coastguard maps, information on weather conditions, sonar and radar. Magellan is one of the top three makers of GPS units. It offers different types of GPS units, including marine handheld GPS units.
With all the available units, it's sometimes hard to know which Magellan marine handheld GPS units are the best. Well, we have done the research so you don't have to. Here is a top five list of the best Magellan marine GPS devices.
Triton 500
The Magellan Triton 500 Portable Navigator sells for $250 as of May 2011. This is a hefty GPS device with a nice-sized 2.2 inch display. It weighs 6.6 ounces, and its dimensions are 4.65 inches wide by 2.16 inches high by 1.22 inches deep. It has an operating range of between 14 and 140 degrees Fahrenheit.
This unit is specifically for the beginning GPS user and it's designed to take a beating. It's waterproof, and it's accurate to within three meters. It comes with the VantagePoint software, which helps you manage your maps. This software also allows you to create your own customized maps. The Triton 500 is perfect for marine use and it's pretty affordable.
SporTrak
The Magellan SporTrak Color GPS was highly rated by CNET Reviews and for a good reason. It's a stylish device, and the color display is quite sharp. This device is a bit more expensive than the previous one selling for nearly $500 as of May 2011, but you can use it for a lot more than simply marine purposes.
The unit is fairly compact at 5.6 inches wide by 2.2 inches high by 1.2 inches deep, and it only weighs 6.1 ounces. It features a 240 by 160 pixel resolution 2.2 inch wide by 1.4 inches high VGA color screen. It comes with 32 MB of internal memory. It features maps of waterways and nautical aids like beacons and buoys.
Magellan Marine
The Magellan Marine Handheld GPS device is specifically for marine uses. It showcases all the important items that you need when navigating waterways, including buoys, lighthouses and waterway obstructions. The device is a stylish blue color. The memory of this device is pretty powerful storing about 2,000 trackpoints, 500 waypoints and 20 routes.
The screen is not color, but it's backlit. This makes it easier to see in bright daylight. The best feature of this device, however, may be that it floats. So, if you drop it into the water, you can easily retrieve. No need to go diving after it. This device sells for about $300 as of May 2011.
eXplorist 200 and 310
The Magellan eXplorist series is specifically for outdoor activities, including boating. The two standout devices in the series are the 200 and 310. Both of these devices are waterproof and the buttons are large. Both also have a joystick button for easier navigation.
The 200 is mainly geared for beginners. It's easy to use but is a bit simple for advanced users. It stores up to 50 routes and 500 waypoints, which is perfect for most beginners. It has an odometer that helps you keep track as to how far you have traveled. The menu is easy to navigate and the screen features two different levels of red lighting to help you see it during the day. Further, it's really inexpensive at around $100 as of May 2011.
The 310 model is a bit more advanced. It comes with a 2.2 inch color screen and it is accurate to within 5.3 meters. While this model has a lot more features than the 200 models, it's still considered a budget Magellan marine handheld GPS device at around $200.
This device is aimed more at the advance user. It comes with world maps, and you can download topographical maps of areas and waterways. The battery power of this unit is amazing at nearly 18 hours, and it uses two standard AA batteries.
References