Roundup of TomTom GPS Reviews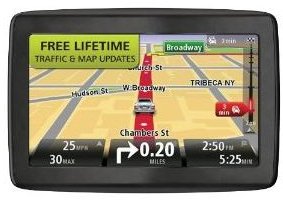 TomTom is a well-known name in automotive and motorcycle GPS but they have recently ventured into uncharted territory by offering an App for the iPhone/iPod Touch and collaborating with Nike to create a GPS sports watch. With the extensive catalogue of automotive devices a bit of research is necessary to choose the best one for your situation. Bright Hub has done a series of TomTom GPS reviews to save you the trouble.
TomTom Navigation Units
The TomTom navigation story began in 2002 with the release of the TomTom Navigator, which ran on Windows CE software on PDA devices. Since that time, TomTom has been at the forefront of real-time GPS navigation. With ten versions of TomTom units available it might be hard to decide which one is best. Is it the TomTom GO 630 that offers IQ mapping technology and the option to download celebrity voices to give you turn-by-turn instruction? Perhaps you are one of the tech hounds that wants the latest greatest model, in this case the TomTom GO 910.
Looking into the differences in the TomTom units reveals that there is almost no difference in the hardware between similar models. The real changes are in the software so if you are experienced in upgrading firmware you may be able to get all of the added functionality of the 910 unit without having to purchase it – simply upgrade the software. TomTom suggests keeping your software up to date but does not offer free unit upgrades. Finding a patch or hack to perform a software upgrade is just a matter of a quick Google search.
Some units are different enough in the hardware department that this cannot be done. Take for example the TomTom XL 340 S. This touchscreen unit has a fully different hardware set than the 630 or 1435 but the low price point more than makes up for the lack of upgrade. Just look at the features; easy to use plug & play device, great maps with easily modification functionality, the best routing technology including maps of United States, Canada and Mexico with TomTom Share and step-by-step spoken street names, safety features such as 'Help Me' menu and added safety menus and IQ routing technology.
Units like the VIA 1505 and VIA 1535 offer amazing application arrays with more amenities than you'd ever expect to see in a GPS unit. The lane guidance system gives suggestions up to half a mile ahead of time so that there is no need for quick, knee jerk turns. Other apps like EcoRoutes and IQ Routes help to save on gas as well as reroute you to the best possible route to avoid traffic back-ups due to accidents or construction. The battery life and screen size on these units were increased from the 1400 series and, although a bit pricier, definitely are well worth the up charge.
A TomTom can be more than just a navigation unit to get you from place to place. The addition of peripherals makes this unit a hands free phone, an MP3 player and even a real time traffic monitor. A nice piece of auxiliary equipment for several TomTom units is the USB traffic receiver that delivers real time traffic data to your unit allowing it to recalculate routes based on traffic conditions.
A budget friendly option that is a great for Grads and Dads is the TomTom Ease. This aptly named device is not just friendly for the wallet but comes packed with all of the options a road warrior might need. The touchscreen interface offers two options instead of the clutter that other units often have. Of course, it is not without its drawbacks. The Ease has a paltry 3-inch screen that could cause some users to shy away from it even though they shouldn't. The other downfall is the lack of micro SD input so any time you need to upgrade maps it has to be done through a PC connection. On the upside, other than a super simple interface there is a great text to speech interface and offers the IQ routing of the more expensive models. As far as entry-level units go, this one is top of the heap.
iPhone Application
Apple is ahead of the curve when it comes to interactive media so it is no surprise that with all of the recent buzz in the iWorld that TomTom offers a navigation application. The $90 app does almost everything a full TomTom unit does except offer lane assistance. Probably the best reason to get this app is one that will pay for itself, the fixed and mobile camera feature. This feature gives up to the minute information on speed traps and confirmed mobile traffic monitors. If that wasn't enough of a reason to check out the iPod app check out the emergency directory that gives locations and directions to the nearest hospitals, police departments and fire stations. Past all of that, unlike some other units, you can remain on a call and still receive visual directions.
A full review of the TomTom iPhone app is available and gives the good, the bad and the ugly including an analysis of what is done well and what could be done better.
New or Refurbished
What if you don't have an iPhone or iPod Touch and do not really want to shell out $200 on a brand new TomTom system? Well there is always the refurbished market. Refurbished units, when purchased from a reputable dealer, can be just as good as a new one. There are several arguments for and against refurbished merchandise but do your research before dismissing this option, it may well save you up to 50% on a GPS unit.
TomTom Maps
One word: maps. Without up to date maps a GPS unit is worthless. So where can you get them? Are there free maps for the TomTom? Of course there are, you just need to know where to go to find them. Bright Hub has you covered here too. There are user generated updates as well as promotional and freebie maps. Many of these are uploaded to user database sites, forums or other such community boards.
Of course, you could also go the route of Google maps or USA Maps. Torrents.ru and Demonoid.com have some good TomTom maps and if you happen to be searching for something that is not out there yet, you can try the forums at forum.ppcwarez.org, gpsunderground.com/forums/ or forum.ru-board.com. Most of these sources are free, but some reputable places offer maps with updated points of interest at a reasonable $10 to $30.
With the sheer number of GPS units, this guide offers links to several TomTom GPS reviews that focus on what the consumer needs and what should be avoided. If you are not sure if TomTom is for you (or if you just want to know if a problem you are having with your unit is common) check out the Top 10 Complaints about TomTom GPS. This will let you know, as a potential customer, what you may have to deal with if you choose to purchase a TomTom.
References
Image courtesy of Amazon.com