Garmin Nuvi 775T: What GPS Chipset Does the 775T Use?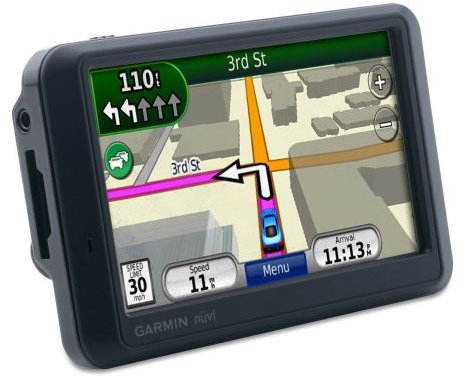 Introduction
If you are wondering, "What GPS chipset does the 775T use," you need not wonder anymore. The Nuvi 775T, like the rest of the Nuvi 7 x 5 line of GPS devices, uses the Type M chipset from MediaTek. More specifically, this Type M chipset is called MTK v1 – MTK3318. It is also used by the Nuvi 2 x 0, 7 x 0, 8 x 0 and 8 x 5 model lines, as well as the handheld eTrex Hcx series. This chipset receives regular firmware updates from MediaTek and Garmin via an on-air system, which means the updates are done directly from the GPS device as soon as the user approves and requests the update.
MediaTek
Aside from manufacturing chipsets for GPS devices, MediaTek also produces different types of chipsets for different kinds of electronic products. These electronic products include DVD players, digital TVs, optical drives for personal computers and different kinds of wireless connectivity products. These chipsets are not just hardware. They also come with software that runs the whole system with optional, and sometimes essential, firmware updates released regularly that users install themselves.
The Garmin Nuvi 775T
The Garmin Nuvi 775T is designed to be portable and compact, making it ideal for use in multiple vehicles since it is easy to install and remove. This portability comes with real time traffic updates, detailed street maps and other useful navigation tools and features like street address search, quickest route and shortest route. It can be used with a range of GPS software like the Garmin Travel Guide, Garmin Language Guide, MapSource City Navigator and MapSource MetroGuide. MapSource City Navigator NT is the default software that comes with the device.
Other Features of the Garmin Nuvi 775T
Aside from its navigation features, the Garmin Nuvi 775T can also be used to play MP3 music. This capability and its navigation features can be accessed via a large 4.3-inch widescreen display with 480 x 272 screen resolution. It is a touchscreen with color support, so navigating will be a visually pleasant experience for drivers or navigators. If you prefer not looking at your device while driving, the voice navigation system that provides street name announcements and navigation instructions will be a big help.
The device also features other useful pieces of software and hardware like a built-in FM transmitter, a speed limit warning, a calculator, a clock, a built-in microphone, a currency converter, a photo viewer, a measurement converter, pre-installed POIs with the option of downloading more, a built-in speaker and a hands-free calling capability done via Bluetooth connection. It is more than just a GPS navigation system, as you can see, and it is all powered by the Type M chipset from MediaTek.
Conclusion
So, what GPS chipset does the 775T use? It is the mighty Type M chipset from MediaTek that is powerful enough to support a complete navigation system with voice direction capability plus other tools and features that make the device feel like it is an actual driving assistant rather than a simple tool for reading digital maps.
References
GPS Passionn, https://www.gpspassion.com/fr/articles.asp?id=259
Active GPS, https://www.activegps.co.uk/garmin-nuvi-775t.htm
Photo Courtesy of Navigadget.com