Chartplotter Reviews: The Best of the Best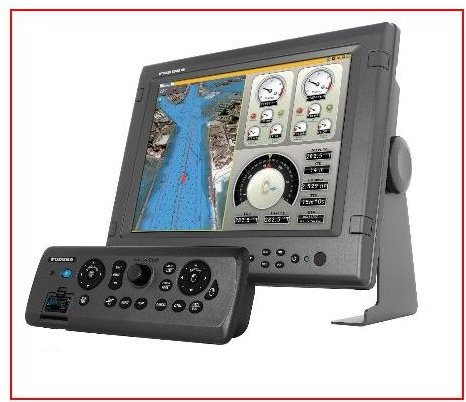 Introduction
The chartplotter reviews below represent some of the best of what is available when it comes to digitally navigating the seas with the latest in GPS and chartplotting technology. These devices have come a long way in recent years offering new features like 3D and satellite imagery. Since there is some overlap here, we'll tell you right up front that just as you'll find by reading this Furuno Chartplotter buying guide and recommendations, that manufacturer makes exemplary products in this arena. But we have a good cross-section in this guide along with links to all of the best marine chartplotters since you're in the market.
Furuno FUR-MFDBB NavNet-3D Black Box Processor with Inputs from GPS Antenna, Radar, Sounounder Module, and Weather Receivers (5 out of 5)
Most chartplotter reviews of Furuno offerings are favorable, but the Furuno FUR-MFDBB NavNet-3D is one of the best and most feature-laden. It's stacked with so many innovative features that it will likely blow you away with its capabilities. But, the price is pretty steep with the MSRP being $10,995. The built-in NavNet 3D utilizes amazing technology called "Time Zero" which redraws charts instantaneously, allows for zooming in and out, and you can choose between multiple chart display viewing modes seamlessly. So there is no lag time when you want to see another view. One such option is 3D chart rendering which creates a far superior sense of situational awareness to all of your surroundings no matter where you are on the water. Water towers, bluffs, and anything else prominent on the shore looks strikingly similar to what you see on the chart.
Then there's Satellite Photo Fusion which combines a hybrid blend of detailed satellite imagery and the critical chart data you need to navigate. Also on the display, you can choose Radar overlay, Sirius Network Weather Receiver, Automatic Identification System (AIS) for tracking other ships, routes, chart symbols, depth soundings, and more. Even with this massive variety of information available using technology that would make the average person dizzy, accessing what you need and alternating in and out of modes is not complicated due to Furuno's ROTOKEY on-screen revolving menu function which gives you instantaneous access to all every function and all the viewing options. Along with the ROTOKEY, a point-and-click cursor pad lets you easily perate the device. You can even connect a conventional mouse using a generic USB mouse. Currently, you can purchase one for just shy of $10,000 on Amazon.com.
Lowrance iWay 600C 50Inch Portable GPS and Marine Navigator and Chartplotter (4 out of 5)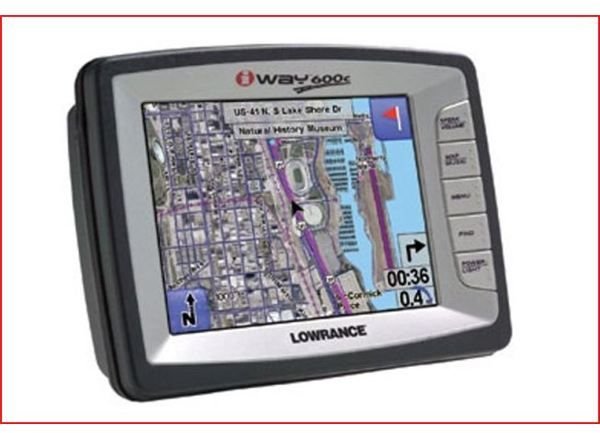 Lowrance is another trusted and acclaimed manufacturer of marine navigational equipment. In fact, the Lowrance - HDS-5 Fishfinder/GPS Chartplotter was included in our list of the Top Five Fishfinder GPS Combo Devices. This unit is rather nifty because it's one of the first portable navigation aids that has a built-in set of street-ready and marine-ready navigation tools. So it will guide you on every highway and road to find the dock that will be your gateway to the high seas. The iWay 600C includes fully detailed road mapping information along with detailed charting for inland and coastal waters. Along with convention views, the satellite imagery of cities is impressive. The display is a clear 16-bit color cold-cathode backlit screen measuring 5 inches diagonally. Since it's a touchscreen, the user interface is a no-brainer; even Captain Hook could figure it out. And don't think that just because this is a dual purpose device that they skimped on data and features. This is a fully functional chartplotter that will tell you everything you need to know to navigate safely. Currently, it's priced at about $800.
Furuno GP7000/NT Series Chartplotter (5 out of 5)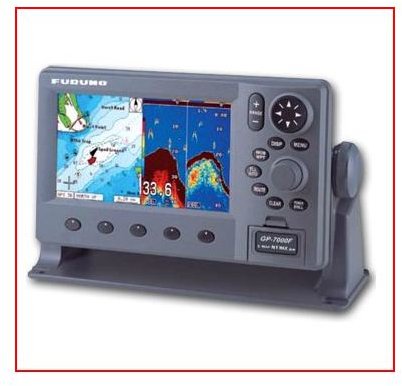 This is also an outstanding, award-winning unit from Furuno with an easy-to-view wide screen, but it's still compact enough so that it doesn't take up a lot of room on your pilot house console. You'll have instantaneous updating and accurate positioning of where your vessel is on the brilliant color chart. This GPS/WAAS (find out how WAAS enabled devices provide the best accuracy here) enabled plotter combines video plotting and echosounding capabilities for boats of all sizes. The 7000FNT features a 7" sunlight viewable color TFT LCD display that has a 16:9 wide aspect ratio. On the display, you're provided with four different viewing options. Course Plot mode gives general information about the seas you're in such as coastlines, buoys, landmarks, hazards, and more to ensure you've always got a firm grip on situational awareness.
The Nav Data mode gives you vital navigational information in large print so that it's still easy to read when you're not right in front of it. Both the Steering mode and Highway mode are used for following a predetermined route (the closest you can get to autopilot). The unit's user interface is uncomplicated and handy dual SD card slots provide you the opportunity to get maps and data for anywhere you want to go. The 7000/NT series uses C-Map NT MAX SD charts. With these marine navigational charts, you'll see the water depth, contours, lighthouses, coastlines, buoys, and more. It retails for a little over $2000 on Amazon.com.
Furuno NavNet GP1920C vx2 Chartplotter (5 out of 5)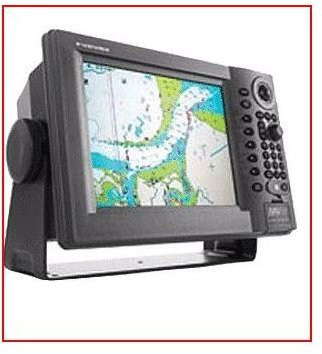 The Furuno NavNet vx2 combines a GPS/WAAS chartplotter, fishfinder, radar, and a network weather component into one phenomenally seamless navigation network. On just one display station, you can operate all of those multi-faceted features with its easy to operate user interface. Plus, it's expandable if you want to add to the number of toys on your boat later. This unit has many of the features previously described in the other Furuno Models including "Time Zero" technology. Furuno's NavNet series was voted Best Integrated Navigation System by the National Marine Electronics Association three years in a row. And just like the other models, Furuno does a remarkable job of making it easy to operate and bring up any of the features or views you'd like to see at any given moment. This model retails for $3000 on Amazon.com.
Hummingbird 161 Combo 4-inch Waterproof Marine GPS and Chartplotter (4 out of 5)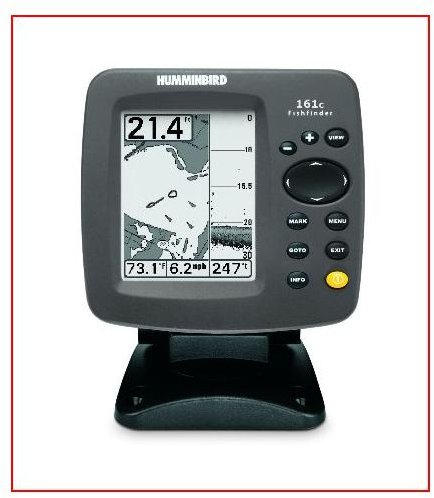 As you know by now from reading this compilation of the chartplotter reviews, these devices are quite expensive. So we felt obliged to give you a much cheaper option that might not be full of all those bells and whistles, but is nevertheless a great device. And there's a few more lower priced devices you can find reading this buying guide and recommendations for Marine chartplotters. But the Hummingbird 161 Combo fits that bill really nicely. It's a super compact chartplotter that will serve as a great first mate. It has a full set of fish finding features, sonar and a 16-channel WAAS GPS receiver. It comes with built-in maps of U.S. Coastal areas, lakes, and rivers. Its chartplotting capabilities will set you on the right course for any body of water it has a chart for. Currently, you can buy one for $194.24 at Amazon.com.
Conclusion
Now that you have read a nice cross section of chartplotter reviews, you know what they're capable of and you probably have an idea about how many features you need and what you're willing to pay. Any of the above are outstanding options and just remember, these devices help ensure your safety and the safety of everyone else on board. On a foggy night with choppy seas on a rocky coastline, you'll be glad you have one to steer you home.
References and Image Credits
Image Credits
amazon.com/Furuno-FUR-MFDBB-NavNet-3D-Processor-Receivers
amazon.com/Lowrance-5-inch-Portable-Navigator-Chartplotter
amazon.com/Furuno-GP7000F-Dual-Frequency-Combo
amazon.com/Furuno-NavNet-GP1920C-Chartplotter-Navionics
amazon.com/Hummingbird-4-Inch-Waterproof-Marine-Chartplotter