Finding the Best GPS Bracelet - Features, Affordability and Buying Guide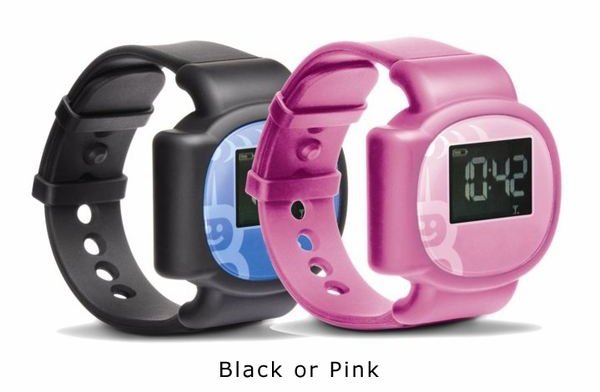 What is a GPS Bracelet?
GPS bracelets are often called GPS watches and attached to the wrist allowing GPS tracking of the person wearing it. Some companies offer bracelets along with monitor tracking services, however, there are others on the market you can purchase and start using right away that skip the monitoring plan costs. Below we take a look at three of these GPS devices: one for the kids, one that does everything and one that requires no monitoring plan services.
1. GPS Kid's Locator Bracelet
From Brickhouse Security comes this GPS child locator bracelet, available in either black or pink, so it's great for either gender. A neat feature of this bracelet is once it's placed on the wrist, it can't be removed or an alarm will alert you on your phone or via email. A great product for kids, Brickhouse claims this GPS bracelet is indestructible due to its steel-reinforced locking mechanism.
It's also a watch so your child will like its functionality and it weighs only 1.8 ounces. The battery life is three to eight hours depending on off/on times and it is best utilized for kids three to twelve years of age. Keeping track of your kid is easy via cell phone email or even texting—a "WRU" or "where are u" text will offer up precise locations.
This bracelet/watch works on both AT&T and T-Mobile networks and is water resistant but not waterproof—good enough for a rainy day. This GPS tracker works in the US and abroad and a one-year service monitoring plan can be paid monthly or annually. Annual monitoring plans include either Web tracking or Web/SMS, around $109 or $198 respectively.
This GPS bracelet is not made for tracking indoors and can be purchased directly from Brickhouse for around $200. Brickhouse offers constant sales on both bracelets and monitoring plans so look for these savings.
2. S-911 GPS Bracelet Tracker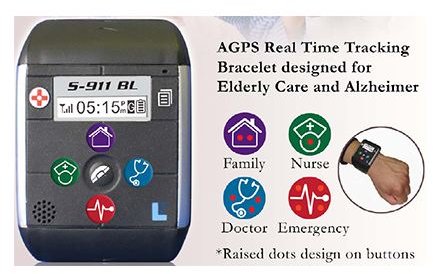 Geared toward adults and the elderly, the S-911 Bracelet from GLC Enterprises is pricey at almost $600. It comes in both a traditional GPS tracking mode and a medical-type bracelet—both are interactive if help is needed.
This bracelet for GPS tracking is more than just a bracelet and although the manufacturer says it is "stylish" it appears bulky—that's probably why we couldn't find out how much it really weighs on the company's website.
It features multi-language for use in various countries and offers real-time or interval tracking. This GPS tracker is also a phone offering two hone buttons on the side (green to call, red to end the call). The LCD screen comes with a backlight and it is Bluetooth capable.
This tracker will work indoors and is waterproof and shock resistant. Alert notifications can be sent via email, phone or text and battery life is around five hours—most likely because it does so many things other than GPS tracking. The medical bracelet offers a touchscreen-type way to call for the police, doctor, fire department or ambulance.
Not only is the price of this GPS bracelet high, so is the monitoring plans. Not only must you pay around $70 to activate the device, monthly monitoring plans range from $25 up—the real-time monitoring plan is $80 alone.
This GPS bracelet is not meant for the kid in your life although they say the bracelet will fit on a child's ankle. All in all, it comes with nice features but as far as aesthetics and price go, it may be unaffordable for some.
3. Mighty GPS Bracelet Tracker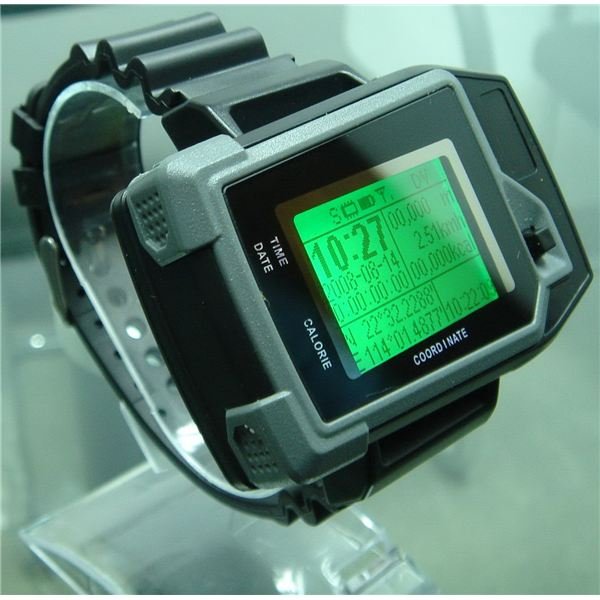 For those who want to skip GPS monitoring plans, the Mighty GPS Tracker Bracelet may be the best choice although the manufacturer says this is the tiniest GPS tracker to wear on the wrist, it weighs in at 7.2 ounces. At a cost of around $370 per unit at Mighty GPS (discounts on bulk purchases), this is a little more affordable for GPS tracking for adults.
It works by transmitting latitude and longitude coordinates to your cell phone and then you must utilize Google Maps (and other mapping software) to find out the location of the individual—but at least there's no monitoring plan charge. It can send a text to up to five different phone numbers as an alert on locations.
All in all, this GPS bracelet is more for the hiker or hunter to locate exact coordinates and stay on track and it does offer an SOS feature. The style is unique making this bracelet stand out from the rest, however, the SMS texts or cell phone alerts directing you to a mapping service may not be the best for finding and locating an individual quickly.
Bracelet GPS Tracking
Most bracelets for GPS tracking are geared toward the elderly or the young and most have a wide variety of features including cell phone and watch options. As technology grows, perhaps in the future, product manufacturers will be able to come up with a sleek design that is fun to wear, not bulky and with lower price tags.
It seems to us if you can find tiny Russian spy equipment of GPS trackers that are smaller than some of the bracelets here, what's holding back the manufacturers from making something that looks and feels nice to wear, skips some of the non-needed features, and comes at a price the average consumer can afford?
References and Product Information
GPS Tracker Bracelet for Kids - Brickhouse - https://www.brickhousesecurity.com/child-locator.html
GLC Enterprises S-911 GPS Bracelet - https://www.selfdefensegearco.com/S911-Bracelet-GS.htm
Mighty GPS - Mighty GPS Bracelet - https://www.mightygps.com/oem/gpsbracelettracker.htm