A Look at the Best TomTom GPS Voices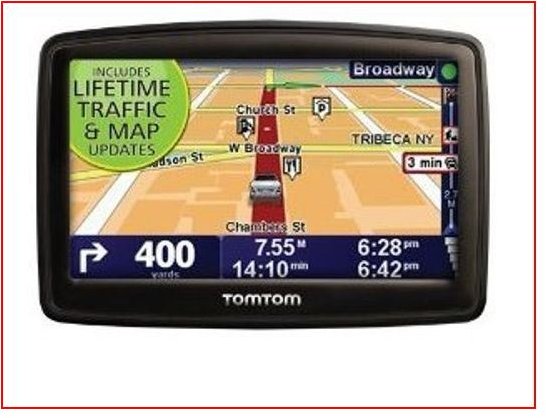 Since for many folks in this day and age, "the best" and "the free" are interchangeable terms, let's begin with some worthy selections that won't cost you a dime. Of course your TomTom will come with voices out of the box, but you may tire of that nagging voice always prattling on about recalculating. So why not change it for free every so often? We have answered your pleas of where can I find free TomTom voice downloads with a worthy selection to direct you hither and thon. From celebrities to Darth Vader and KITT, you'll find where on the Web you can get them and how to download and install the voice of your choosing onto your TomTom. If it's the Dark Side you want, so be it.
Image courtesy of amazon.com
More for Star Wars Fanatics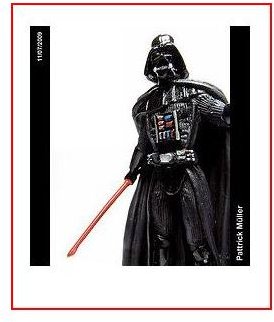 Since all those Star Wars flicks provided a unique blend of intergalactic adventure with the gravity of discovering one's metaphysical place in the universe, many folks find delight in having voices from those movies direct them on more earthly levels. The TomTom website itself has several of these famous fictional characters available to choose from, including Yoda, C-3PO, and Han Solo. You'll find that with the links and instructions to download Star Wars voices to your TomTom GPS device, the process is relatively simple and the cost for a particular voice costs around $13. You are then on your own in harnessing the power of the force to fend off the ridicule of your friends once they hear your GPS announcing your destiny.
Image courtesy of Flickr, Pattrick Muller
Top 10 Most Popular Choices for the Verbal Cues That Your TomTom GPS Can Deliver
Depending upon your personal preference and navigational sensibilities, you may want that particularly famous voice to direct, delight, intrigue, or amuse you while travelling to any destination. Will your virtual copilot capture your imagination or lessen the strain of having to listen to someone (even if they aren't really there) tell you what to do? You've got options for Elvis, Sean Connery, Homer Simpson, Kim Cattrall, Optimus Prime, Captain Jack Sparrow, and more to choose from. The Best New Voices for Your GPS will explain and link you to exactly where you can access these popular choices from Pigtones and Navtones. You'll also get quick and easy directions on how to install them to your TomTom unit as well.
More Celebrities for Your TomTom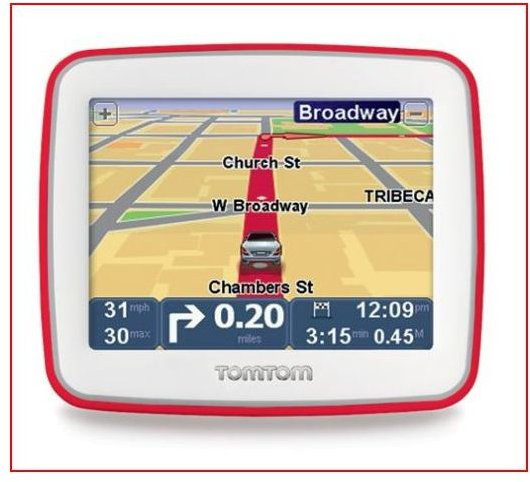 Another excellent selection of a combination of premium and free TomTom GPS voices awaits you at Where to Find Celebrity Voices: TomTom Tips and Tricks. This list was created by another one of our GPS experts to help you find the best in what you seek. Voice-guidance from well-known and seemingly trustworthy sources is what you're after. This list provides five great sources including Celebrity Voices, Sat Nav Voices, and the TomTom GPS Data Team. Among the voices you can find from one of the sites linked there are; Russell Crowe, Mr. T, Clint Eastwood, the Chip n Dale Rescue Rangers (for the kid's sake), Arnold Swarzenegger, and many more. Along with the information regarding where you can obtain these voices and how much they will cost you, you're also given technical instructions on downloading them to your computer and transferring them to whichever device you own including the TomTom EASE GPS car navigator unit.
Image courtesy of amazon.com
Yeah Baby, Make a Right
Another popular choice for GPS voice-overs seems to be the Michael Myers's character from the Austin Powers movies which masterfully spoof the ridiculously drawn out death scenarios that James Bond found himself in for the last three decades. The villains always have a gun pointed at him but choose to leave him in a shark tank or stuck in a volcano where it would be inconceivable that he and the leading lady could ever find a way to survive. Yet he does, and the fictionalized British Spy Austin Powers exploits that annoying fact with a voice that amuses no matter what it says, even if it's just "recalculating." Finding special TomTom voices, such as Austin Powers is easy because our expert, Tricia Goss, already did the leg work for you. She pinpoints and links you to two viable sources for it at GPS Data Team and TomTom HOME.
Alright, so that wraps up this comprehensive roundup. The above articles link you to virtually all the trust-worthy sources you can find to obtain TomTom GPS voices. Take advantage of all the sources we already compiled for you without stumbling upon a site that we can't verify will not lead you, your computer, or your device to trouble. And speaking of trouble, this Bright Hub channel will not only provide reviews on all the best and most popular TomTom GPS devices, it also has instructional how-tos and technical guidance. For example, take a look at TomTom GO910 troubleshooting tips if you happen to own one and are experiencing difficulties. Good luck and safe travels no matter who you find to tell you where to go.
References
TomTom https://www.tomtom.com/
VoiceSkins.com Support https://www.voiceskins.com/support#instructions
Pig Tones@ https://www.filespack.com/files/TomTom_and_Garmin_GPS_Voice.html