Should You Buy a Kindle 2 or Kindle DX? A Side-by-Side Comparison to Help You Decide on an eBook Reader from Amazon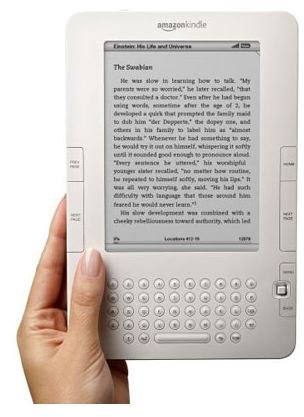 What's a Kindle?
"Kindle" is the hardware, software and network e-Reading platform from Amazon.com. The hardware devices that are a part of this are the original Kindle, Kindle 2, Kindle 3 and the Kindle DX. They allow users to download and read ebooks, newspapers, magazines, and blogs among other media by connecting it to a PC via USB or over WiFi or 3G. A number of different document formats can be converted to Amazon's proprietary AZW format over Whispernet.
But what we're here to debate is what hardware device to choose - Should I buy a Kindle 2 or Kindle DX?
The different versions of the Kindle, first released in 2007, that have been available till now are:
Kindle (original)
Kindle 2 (White)
Kindle 2- International (White)
Kindle 3- 3G and Wi-Fi (White/Graphite)
Kindle DX (original) (White)
Kindle DX International (original) (White)
Kindle DX International 2 (Graphite)
Kindle 3- Wi-Fi (Graphite)
Kindle 2 and the Kindle DX
The Kindle 2 (currently $189) was first announced on February 23, 2009. The International version had a slightly higher screen contrast. It has 2 GB of internal memory, though only 1.4 GB is user-accessible. The slot for SD cards, which was on the original Kindle, is missing on the Kindle 2. An update in November 2009 added PDF support and better battery life.
The Kindle DX has a much larger 9.7 inch screen than the Kindle 2 which has a 6 inch screen. The DX (going at $379) was launched on May 6, 2009. It also weighs in at a much heavier 18.7 ounces.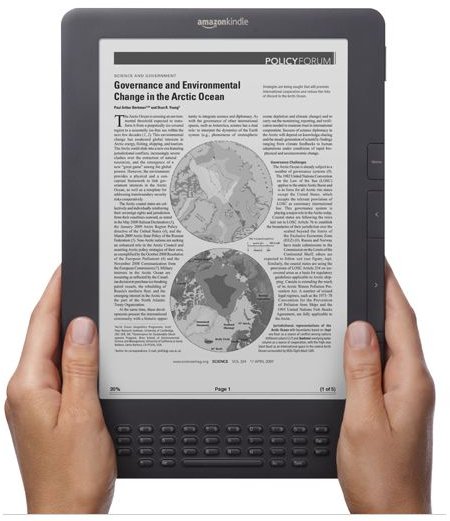 Head to Head
When asking should I buy a Kindle 2 or Kindle DX, there are a few things one must consider. First, have a look at a comparison table I've drawn up. When you're done with that consider these 3 important points.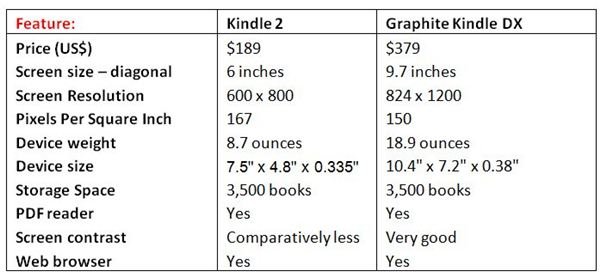 1. Battery Life: With wireless on all the time, the Kindle 2 lasts 10 days and the Kindle DX 7 days. With it off, the DX can soldier on for 3 weeks and the Kindle 2 for a month.
2. Weight: The Kindle DX is noticeably heavier than the Kindle 2. For people who read while lying back in bed or on the move, this could be a problem.
3. Display: The size of the display on the Kindle 2 is 6 inches. It might be enough for most people who read on the move, but if you want a really large screen, then go for the DX which has a 9.7 inch screen. Both use e-ink technology, so it's the next best thing to paper.
So Should You Buy a Kindle 2 or a Kindle DX?
Most buyers would be happy enough with a Kindle 2. A 6 inch screen would put it around the same size as a standard paperback, which is pretty decent. The DX is heavier, making it uncomfortable for long reading sessions, does not have Wi-Fi (uses 3G) and is only really necessary if you want large screen real estate. Considering also that the DX is about $200 more expensive, I would conclude that the Kindle 2 is the perfect fit for most avid readers.
Do note that, recently, the Kindle 3 has been released with improvements that include a better browser. Get that if you find yourself interested in the Kindle 2.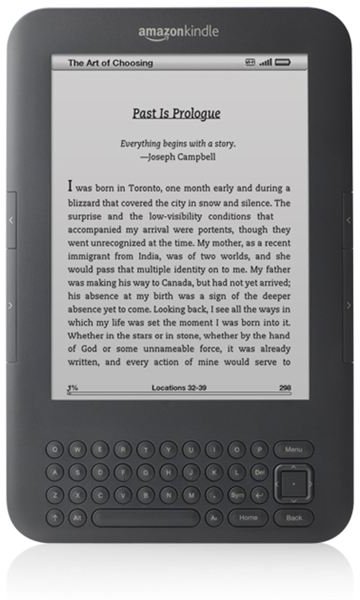 Image sources
Kindle promotional images all copyright Amazon.com
Screenshot copyright Gaurav