Kindle DX vs. iPad: Which is the Best?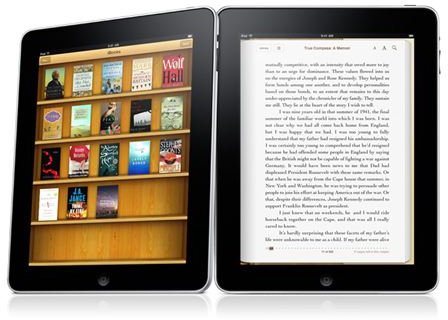 The Kindle and the iPad are both amazing gadgets, but which one is the best e-reader? In this Kindle DX vs. iPad comparison you'll find out all the pros and cons of each device so that you can decide which one is better for you!
Features – iPad (5 out of 5)
The iPad is probably the most complete and amazing device ever created, together with the iPhone. Why? Well, it has a 9.7 inch ultra-responsible touchscreen, a beautiful metallic finish, and (literally) millions of apps to satisfy your needs.
Some of the best features are:
Videos & Youtube: being able to watch any youtube video (or film) you want, whenever you want, is simply amazing. The fact that the screen is also very clear and sharp also adds to the experience.
Mail, Facebook & Twitter, Web-browsing: Checking your mail with the iPad is easy and convenient. Web-browsing is like re-discovering an old friend: you can use multitouch gestures (zoom, pinch) so that the experience is at seamless as possible.
There are also specialized apps to check Facebook and Twitter, and best of all, you can do it while lying on your bed (or even at the bus if you have a 3G connection!)
iBooks: As an e-book reader the iPad is also very good. The "page curling" animation is very realistic and the text is bright and sharp. The only major problem is that it's impossible to read in the bright sun, and that's why the Kindle DX wins here.
Features – Kindle DX (3 out of 5)
The Kindle DX is made for one thing: reading.
It does come with a web browser which you can use to surf the web if you want to (although it's not super-awesome and definitely not as good as the iPad's) and you can also use it to read PDF documents, but its main purpose is as a true e-ink device.
Used in this way it is indeed superior to the iPad, because the text is more "book-like" and the background is easier on the eyes. The Kindle is also smaller, lighter, and easier to read in the sun, which are some major advantages over the iPad.
Performance – iPad vs Kindle DX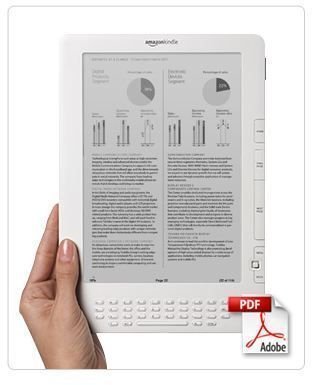 Since the Kindle is only made for reading e-books, let's get it out of the way: it's fast and easy to use.
As for the iPad, performance is a much more important issue, so how does that 1 Ghz processor run? Well, it runs really, really well and almost any app will run fast and without problems. The graphics processing is also surprisingly good (be ready for some top-notch visuals!) and the video playback is just fine.
The only gripe I have is that if you have your device jailbroken and use the Backgrounder app, the small RAM memory pool (256MB) will sometimes cause your iDevice to crash. It will probably be fixed in future iOs 4.X versions though. If you haven't got your iPad jailbroken, don't worry about it.
Price - iPad vs Kindle DX
Although the iPad is a very polished and complete gadget, you'll have to pay for it (as with most Apple-related gadgets).
Starting at 499$, the Wifi-only 16GB version is perfect for anyone who just wants to enjoy the magic device without paying for a 3G connection. At the higher end of the spectrum we have the 64 GB 3G-enabled version (829$), aimed at business owners who really want to use their iPads to their fullest potential.
The Amazon Kindle is cheaper in comparison, costing around 379$.
Final Verdict - iPad vs Kindle DX
If you only want to read e-books, the Kindle DX is the right choice (although the iPad's iBooks app is very solid too) because it's cheaper and much easier to read in the sun.
If you want a unique "touchscreen laptop" to do many things on the go (such as writing this article!) then you'll have to shell out a bit more money, but I promise you, it will be worth it.
This post is part of the series: Awesome Gadgets
Here you'll find everything about the most amazing and strange gadgets, either real or even featured in videogames!