Sony eBook Reader vs. Kindle: A Detailed Comparison of Two Popular eBook Readers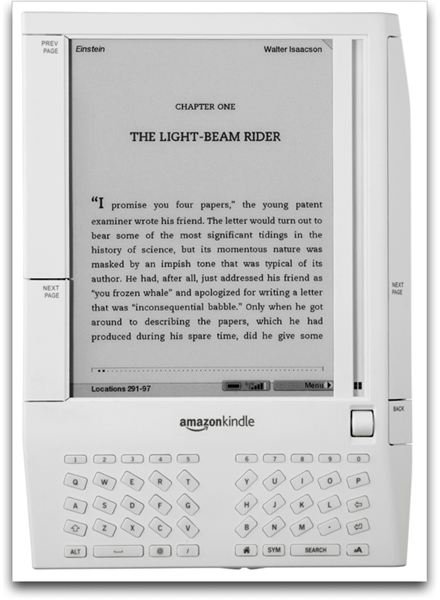 The Evolution of eBook Readers
There has been quite a bit of technological devices which make many of life's most normal tasks a bit more computerized. Not only are we able to access the Internet, bank or shop online and communicate with others via social networking sites and applications, but humans in this day and age are reducing their carbon footprint in the process. eBook readers were developed for just that reason. Instead of having numerous books, novels and magazines carried around, not to mention the amount of trees having to be chopped down and made into those books, eBook readers provide an environmentally conscious way to read any media using an electronic device.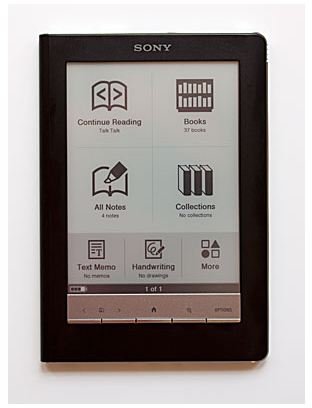 eBook readers allow you to store and access hundreds of books and similar media on a flat, rectangular device. The best eBook reader not only lets you access books but brings it to you fairly easy, along with a great and readable screen and long battery life. There are two very popular devices, the Sony eBook Reader and the Kindle. Both of which carry many features, specifications and additions worth noting and comparing.
Similarities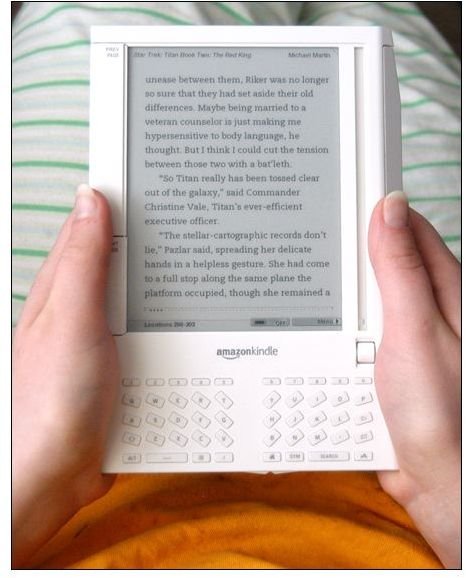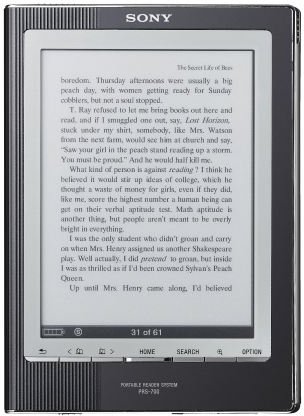 The Sony eBook Reader vs. Kindle battle has stretched out over the last few months attempting to end the debate of which device tops the other. Although both are made from two different and opposing developers they do carry a few noticeable similarities.
Firstly, both devices have the same display technology, similar microprocessors and internal and external storage modes. Additionally, both devices' battery life can last up to one week on a full charge. They also carry a list of the same features including their zoom feature and default fonts. Although these contenders have a few similarities they do have several differences.
Touch Screen Technology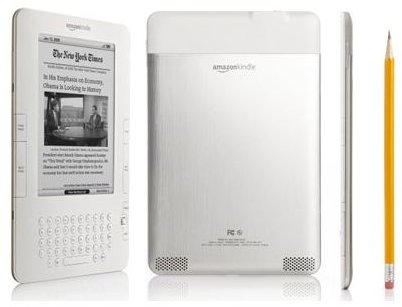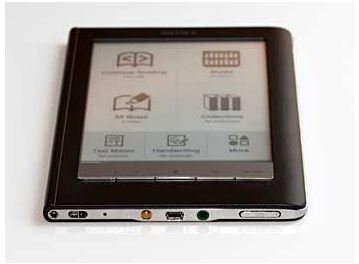 While both devices work with E-Ink technology there are major differences at it pertains to their touch screen facilities. Sony has released two eBook readers with different touch screen versions; the Daily Edition and the Touch Edition. The Daily Edition is a 7 inch touchscreen reader while the Touch Edition is thinner and smaller than its relative at 6 inches. The Kindle eBook reader uses hardware buttons on its interface to access and manipulate the device. The cell phone like buttons are used to change the page, configure text size and input text. Later versions of the Sony reader use options within the touchscreen interface to edit, change and manipulate media.
Generations
Since its inception. the Kindle has released only two versions of its popular eBook reader while Sony has at present, three generations. Although one great release may trump three competitor trials, the Sony's recent third generation and its newer features has given it the edge over the Kindle.
Check out this Kindle 2 review to learn more about this eBook reader.
Free Access to Media and Wireless Connectivity
The Kindle eBook device does not need a computer to access the Internet as it contains an EVDO cellular 3G connection for Sprint users to the Internet. The Kindle 2 offers free Internet and Wikipedia access. It also allows its users to obtain readable media at a cheaper cost and has many books, magazines and blogs to choose from on its online store and over the web. Sony's eBook reader does not have wireless access to the internet. Therefore, books and other media have to be preloaded from a PC to the device beforehand. People who want the ability to surf and access books at any time may not find the Sony Reader to be their first choice.
Additional Features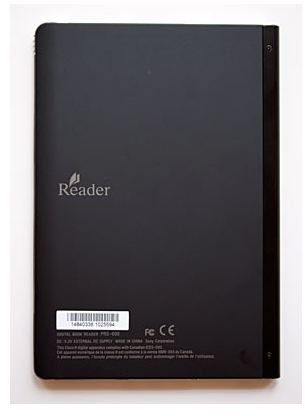 Unlike the Kindle, the Sony eBook reader has a built in PDF reader, making downloading and viewing PDFs very simple. The Kindle does not have these capabilities but instead require PDFs to be converted into Mobipocket format. Most people find this a little more taxing and opt out of getting a Kindle. However, the Kindle eBook reader comes with shock protection so any jolts or accidental falls can be less stressing. Sony does not provide shock absorption so its device needs to be handled with extra caution.
Conclusion
The Sony eBook Reader vs. Kindle race has its advantages and disadvantages. Where one device lags the other picks up the slack. Both devices are rather savvy and innovative in their quest to provide environmentally friendly products and useful devices. It all comes down to a person's own unique needs. Based on those needs, they may pick Sony's latest sleek touchscreen device or Kindle's second installment.