Hot New Technology Gadgets: Awesome Christmas Gift Ideas for Under $200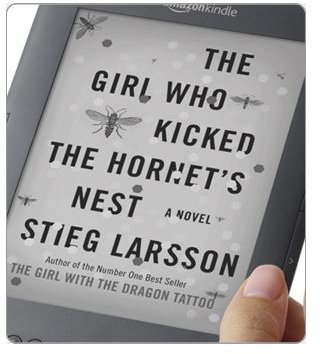 Kindle
The Kindle is the #1 bestselling item on Amazon.com for two years running. It's also the most wished for and most gifted, and has the most 5-star reviews of any product on Amazon. The latest version is easier to read with an antiglare screen, has 3G connectivity built in and that 3G is free for life (no contract needed). This is one of the hot new technology gadgets for 2010. You can learn more about it by reading this Kindle 2 review. You may also be interested in reading a Kindle/Nook comparison for a look at how the Kindle stands up to another popular eBook reader, the Barnes & Noble Nook.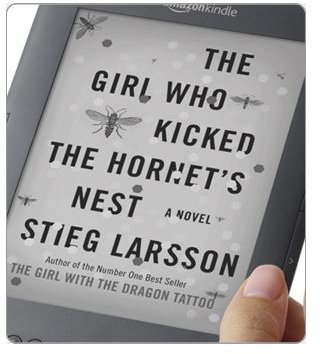 The Kindle is available at Amazon for $189. This eBook reader is a surefire winner if you're looking for Christmas gift ideas.
SanDisk Sansa Clip+ (4GB)
The SanDisk Sansa Clip+ is a tiny MP3 player that has several cool features and huge sound for such a small size. The player will hold up to 1000 songs and, in addition, it can accommodate microSDHC memory cards in its expandable memory slot. The SanDisk Sansa also has a rechargeable battery to keep the music going for up to 15 hours between charges.
For under $50, this MP3 player really is a steal. You can learn more about it by reading this detailed SanDisk Sansa Clip+ MP3 player review.
Logitech Squeezebox Radio
Are you looking for a gift for a hardcore music lover, the kind of person who'd rather listen to the radio than watch TV? The Logitech Squeezebox is what you're looking for. It allows a user to play music that has been ripped from CDs or purchased from music services like iTunes, Amazon MP3, or eMusic. The Squeezebox allows for browsing, organization, and playing of a digital music collection anywhere in the house.
Music on more than one computer? No problem. The Squeezebox can find it all and is compatible with computers running Windows, Mac OS X, or Linux. There's even instant access to music on an NAS drive or MP3tunes music locker.
The entertainment doesn't end at the users collection. This hot new technology gadget opens a whole world of entertainment from near and far. Thousands of free Internet radio stations can be searched for, everything from mainstream pop to stuff that's just too eclectic for FM. Music, talk radio, podcasts - it's all there for the listening.
Want more options? Squeezebox has partnered with some of the biggest and best subscription music services in the world, like Pandora, Slacker, and Rhapsody, to give you even more musical freedom.
Subscribe to one of these services and there will always be something new to listen to. Keep up with the latest releases, discover new music based on what you already love, and access enormous catalogs of music spanning over sixty years in any genre.
T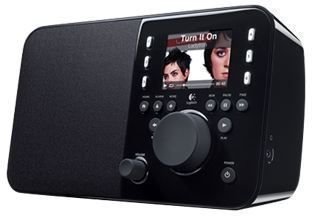 his all in one music machine retails for $199 at Best Buy.
Roku HD Player (Netflix Player)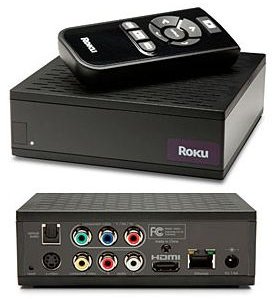 The Roku is the perfect gift for someone who already uses the Netflix service. Basically this is a device that streams movies directly to the television from the service. Going to the local video store has become passé, downloading what you want when you want is the next big thing.
When compared to any of the other streaming options from Netflix, the Roku comes in at under half the cost of the nearest competitor (Wii, Xbox360, Playstation3). In addition to movies, the Roku can stream several live and tape delay events and channels. This may be one of the most talked about hot new technology gadgets of the year.
This item is available directly from Netflix at a cost of $59.99.