20 New Gadgets - Innovative Inventions that Save You Time & Money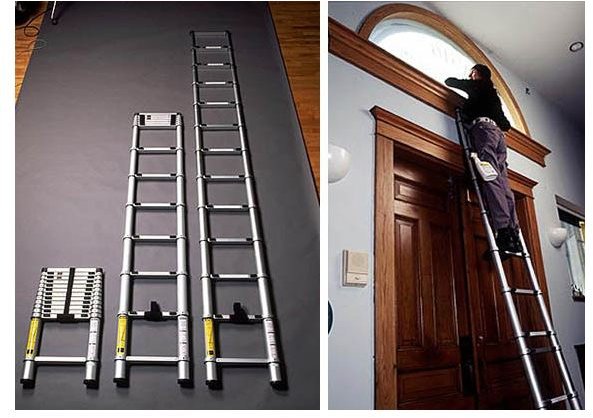 There are people around the world who have dedicated their time to inventing cool gadgets that are made to make our lives easier by saving us time and/or money. Some of them are even made to make us lazier, but hey, that is what a good invention does. Remember the TV remote? That was a godsend, no more getting up to change the channels. This is a two page article that will provide you with a list of 20 new gadgets & innovative inventions.
1. Xtend-Climb-Telescoping-Ladder
The first item on our list is selected because it is one of the most innovative inventions that were found in the search. It is a retractable ladder that can be folded up so small, that it will fit into the trunk of a car, yet it can be extended to as far as 12.5 feet.
2. SteriShoe sterilizes and gets rid of shoe odors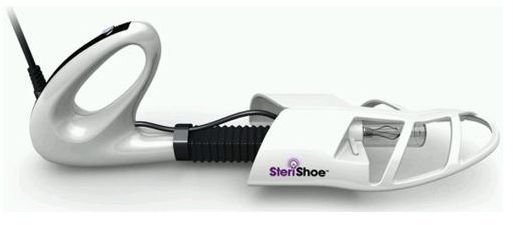 Smelly shoes are among us, whether or not we want them to be. They come in the form of our children's sneakers or our own work boots. But even if your shoes aren't smelly, have you ever stopped to think about the amount of bacteria that could be living in it? Well, now you have the shoe sterilizer.
3. Transparent toaster

It is really a waste of money when you have to throw away your toast because it is burnt, it is also time consuming to toast another batch. But with the transparent toaster, you can watch the toast turn into that golden brown color that you like so much and get your toast the way you like it.
4. Self Stirring Lazy Mug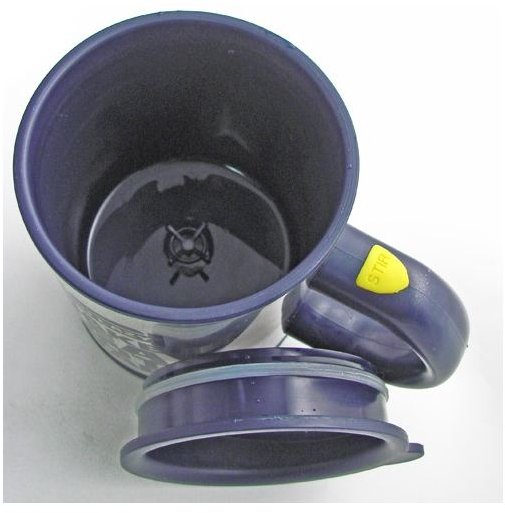 Okay, this is the mother of all cool innovative inventions in the lazy section. No more walking around with a spoon to stir your coffee or tea; your mug will do the stirring for you. This is great, especially if you are drinking a beverage that settles, you can simply mix it up again with the press of a button. You can get this mug at the Gadgetshop.com for a very reasonable price.
5. Digital Video Memo

Now you can leave a 30 second video message attached to the fridge, on the kitchen table, in the bosses office, on the night stand, or anywhere that you would have normally stuck that Post-it note. Push a button to record your message and the recipient will push another to see and hear your message, how simple is that?
6. iHome iB969 charging station covers plenty of ground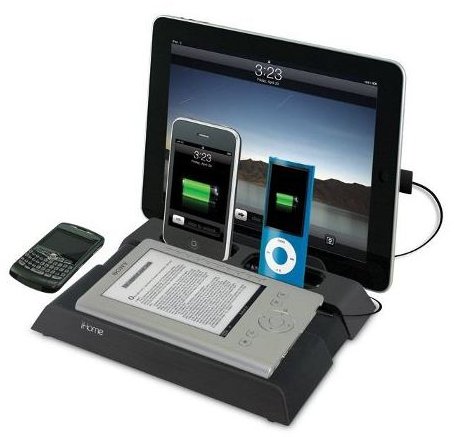 For all you apple fanatics, you can now charge you "I" products on one charger at the same time! Charge your iPod, iPhone and iPad all in one place. You can even charge your BlackBerry and eBook readers. This had to be on our list of 20 new gadgets: innovative inventions.
7. Clip On Mosquito Repeller

This gadget is used to get rid of those pesky mosquitoes without having to spray your entire body with chemicals. Just clip the repeller to your belt and you will be free of mosquitoes within 15' radius of where you are.
8. Automatic Pill Grinder

If you are like me, you probably hate to swallow pills, and liquid medicines are no picnic either. Oftentimes, you may grind your tablets so that you can put them in your drinks or food, but you are left with chunks. Well, now you have your own personal pill grinder to get it professionally done.
9. Balanzza Mini Digital Luggage Scale

If you travel often, or even every now and then, you would not want to be in that embarrassing situation where your luggage is overloaded and you have to either pay more or send back some of your items. Use the Luggage scale to weigh your luggage before you leave home.
10. Pivot Power Creative Outlet

When you have that straight power strip that gets in the way because you cannot hide or bend it, it can be frustrating. Additionally, you may have that one power cord that simply can't reach the outlet because it is around the corner. Now you can change all that with the Pivot Outlet.
Our list of 20 new gadgets: innovative inventions continues!
11. Chefstack Automatic Pancake Machine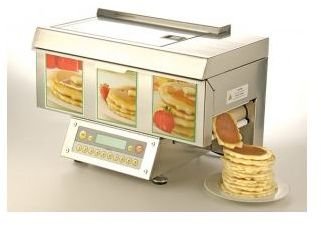 Wouldn't it be great if you could have a machine make your pancakes for you, while you perform your other morning chores to get everyone ready to leave for work and school? You can; the Chefstack Automatic Pancake Machine will make stacks of pancakes for you while you utilize the time to do other things. This is a great gadget for any high tech kitchen.
12 & 13. Moben Portable Food Container and BioLite Portable Stove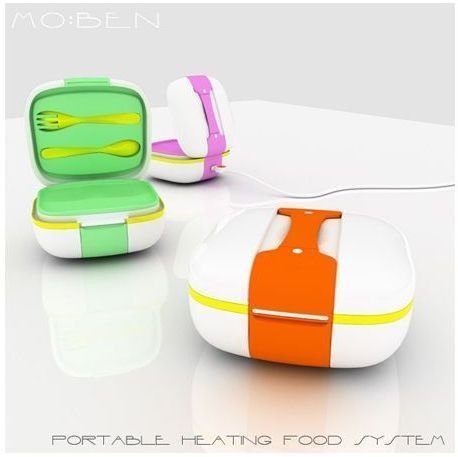 No need to place your lunch in the unsure fridge at school or work, nor do you need to stand in line to microwave it later. You can now warm your lunch in your lunch box and have a happy lunch time.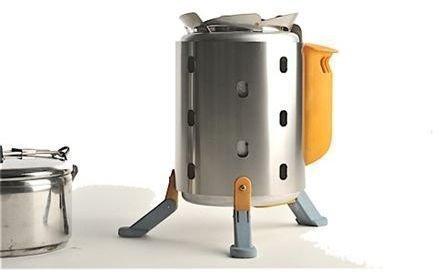 Aside from it being a back-up stove, the BioLite is compact and lightweight enough to carry on camping trips to cook your food and even provide electricity from heat that is left over from it.
14 & 15. The Paintbrush Portable Printera and The Polaroid P2145 Maina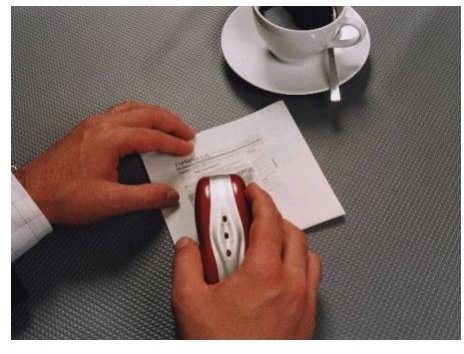 Finally, now you can print your 600 DPI prints onto your pages when you are on the road. It can print on any flat surface, even fabrics as well.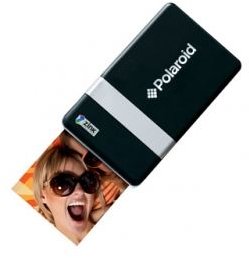 Here is another mobile printer that can print those digital pictures that are trapped in your mobile phones and digital cameras. You can print them instantly while you are on the go with the PoGo Instant Photo Printer.
16 & 17. Pet Gadgets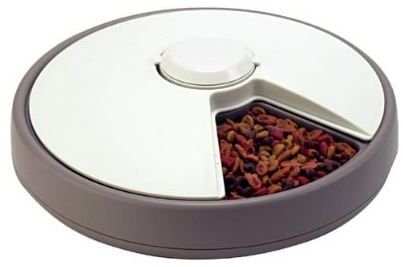 Lentek Automatic Pet Dish
If you have to leave your small pet for a few days, you can do so without bothering the neighbors. The Pet dish has a timer that will allow the pet to eat in intervals so as to not be over or underfed.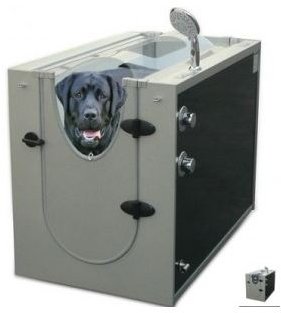 Canine Shower Stall
You probably really hate giving your dog a bath, but now you can get the job done with less hassle, in less time and with less wetness. It has 16 nozzles that jets water to remove all the shampoo along with the dirt from your dog.
18. Sharpie Liquid Pencils

Never sharpen your pencil again. Now you can have a true pen/pencil; it's a pencil that is liquid and writes like a pen. It still however looks like a pencil.
19. Desktop Donut Factory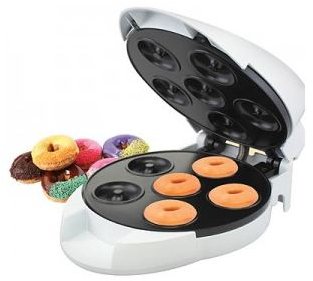 Donuts made fresh from your desk top. You can now have donuts made right on top of your desk at work or at home in just minutes with this machine. Six donuts in a few minutes? Not bad.
20. UPS = Universal Packing System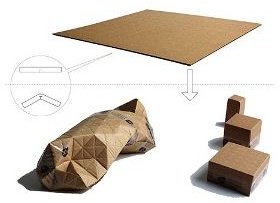 If you ship quite often or even every now and again, you may agree that the packaging part of the whole ordeal is the least appreciated. Oftentimes the boxes are too small or too big. How about a box that can be any shape and size that you want it to be, in order to fit your package? Well now you have it.
20 New Gadgets & Innovative Inventions List
This concludes our list of cool gadgets. There are many others out there that could make great gifts for friends and families or used to make your own life easier. The 20 new gadgets & inventive innovations on this list are just the tip of the iceberg.